I started making this a year ago, and this project has taken forever to finish! not because it's hard, but because sometimes I get lazy. so here's a picture!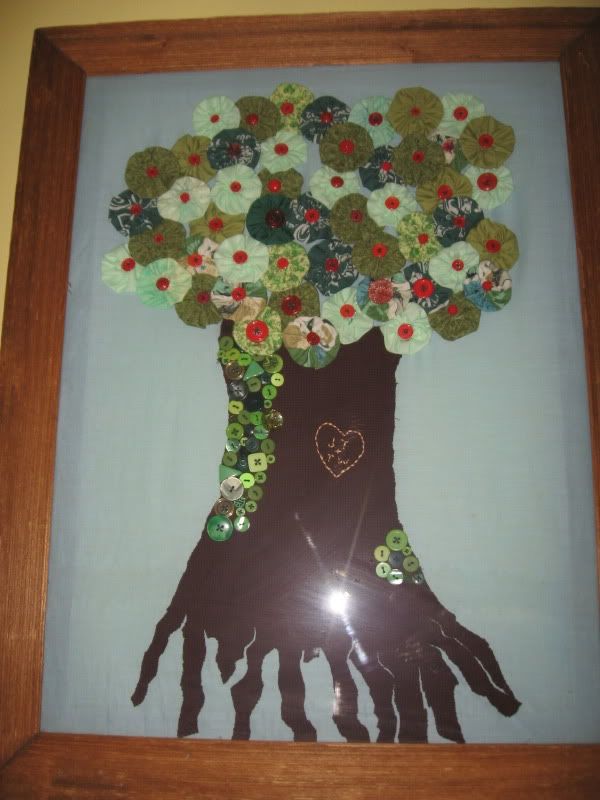 the yo-yos are from the remnant pile at walmart, the trunk is made from a sweater that belonged to Daddy, and the buttons came from my husband's grandmother's stash. I also embroidered our initials into the tree. Here's a few more pictures closer up: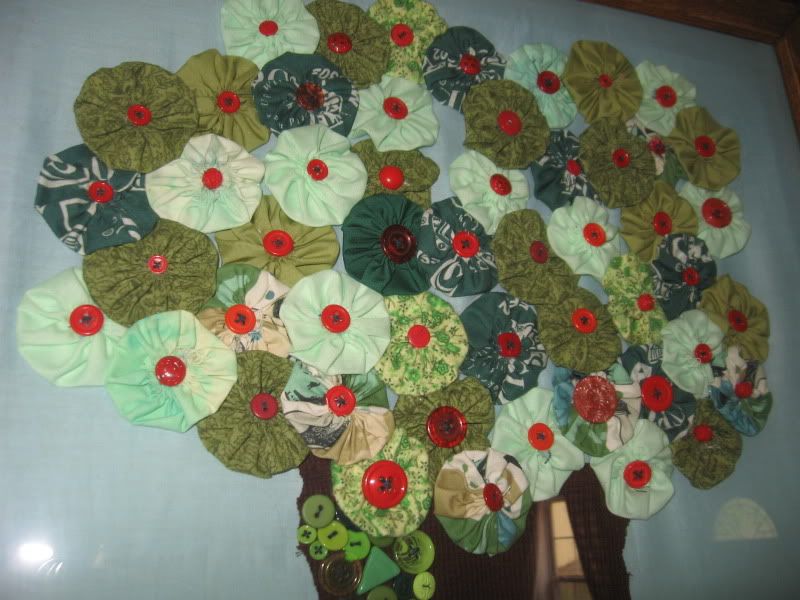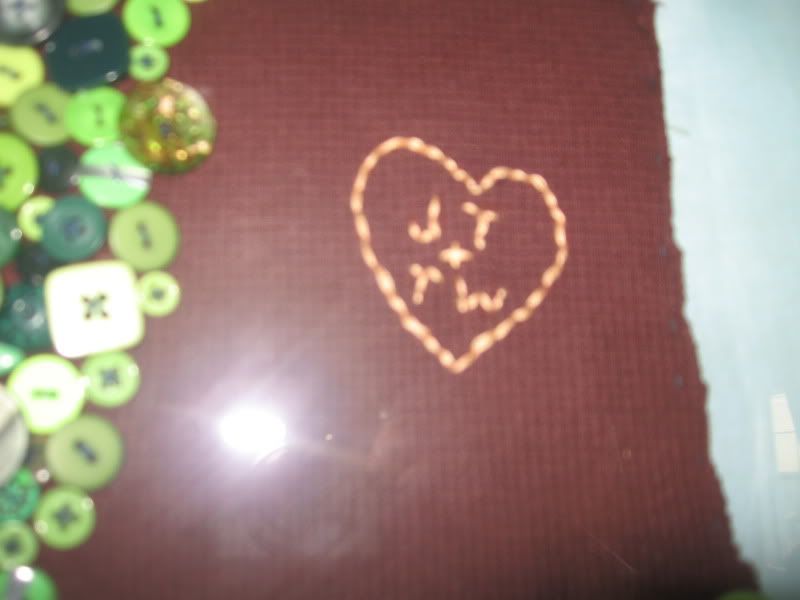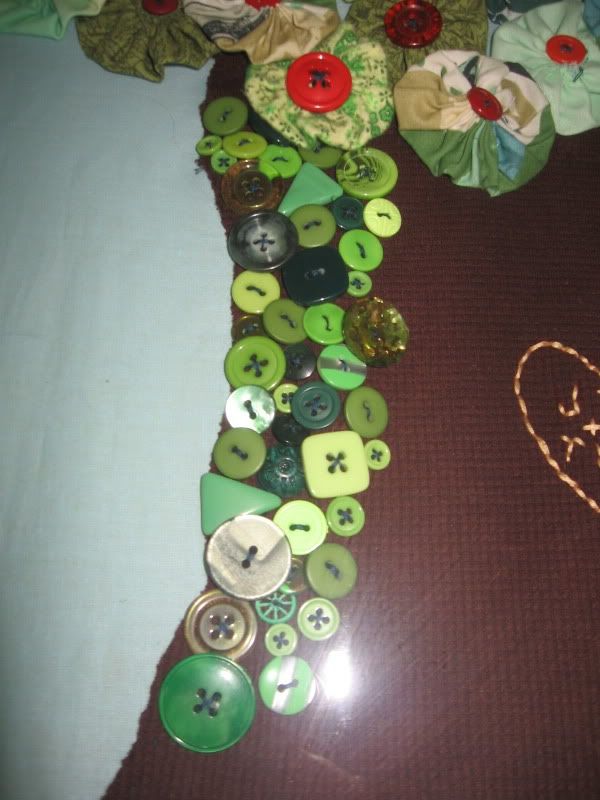 what do y'all think? this was my first project like this!