Hi! I love windows and I have several sitting around, so when my fiance and I needed a way to display our engagement photos this seemed like a good idea. So here it is.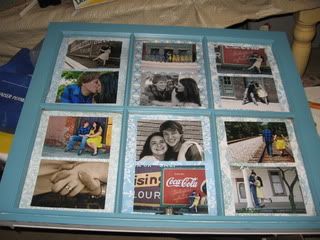 There is another window painted the same color, but we don't have photos in it yet!
*EDIT* Here are both frames on the wall!