This is my Croc clock.
He is made of mostly cardboard and tape.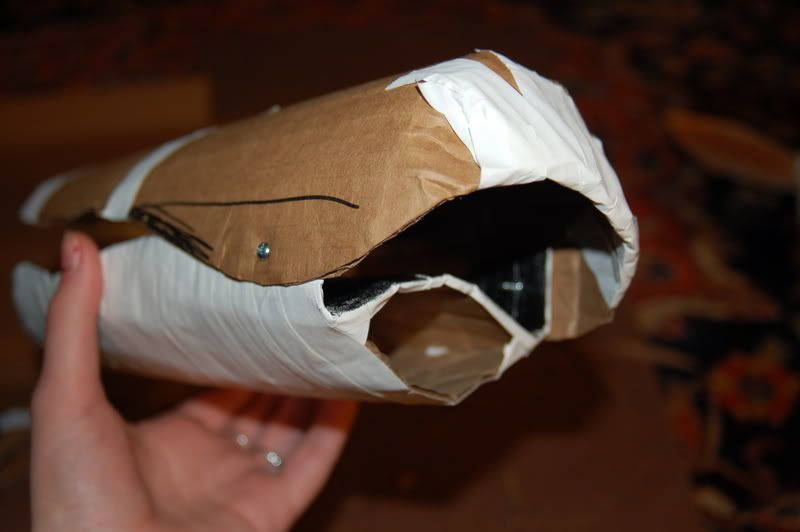 I started by making the two shapes, upper and lower, then connecting them with a bolt.
Then I added a bit on the top of the head as his eye area.
Taped over the whole thing then pained him light green.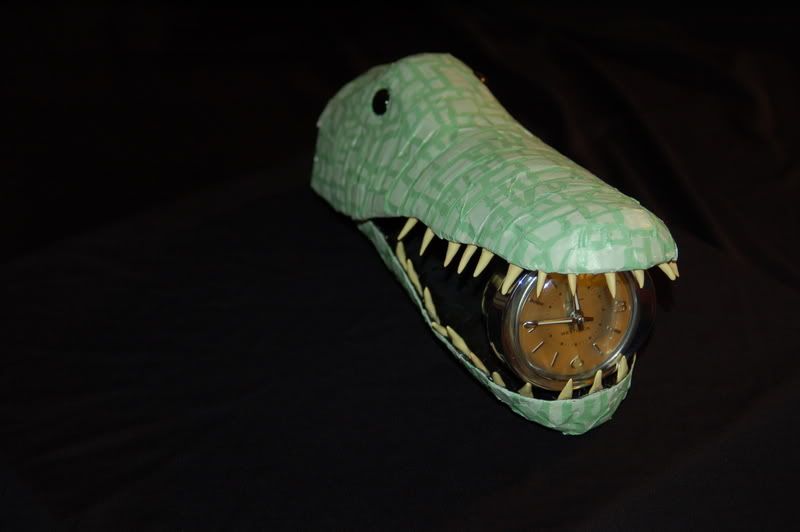 Then I pained on his scales, glued in his scary chompers and fed him the clock.
My boyfriend wanted me to tell you all that he made one tooth...I think it's the fourth the the right. Silly boy.
Thanks guys, and great clocks!
<3
Laura