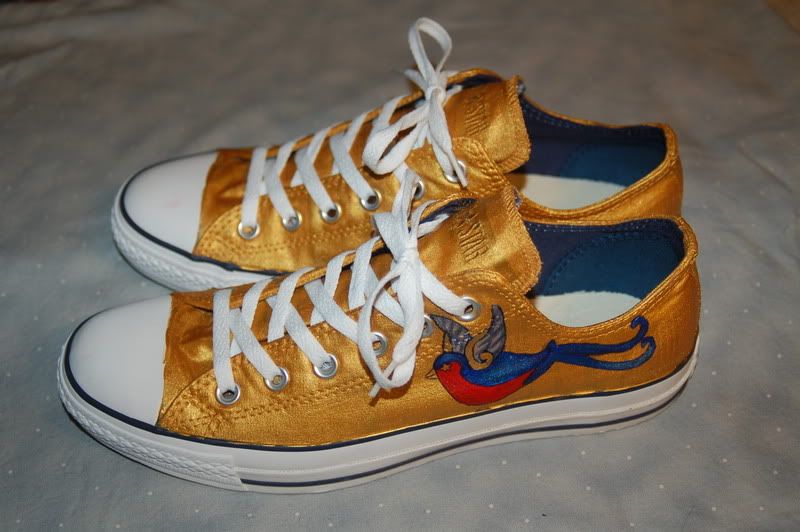 Here is the before....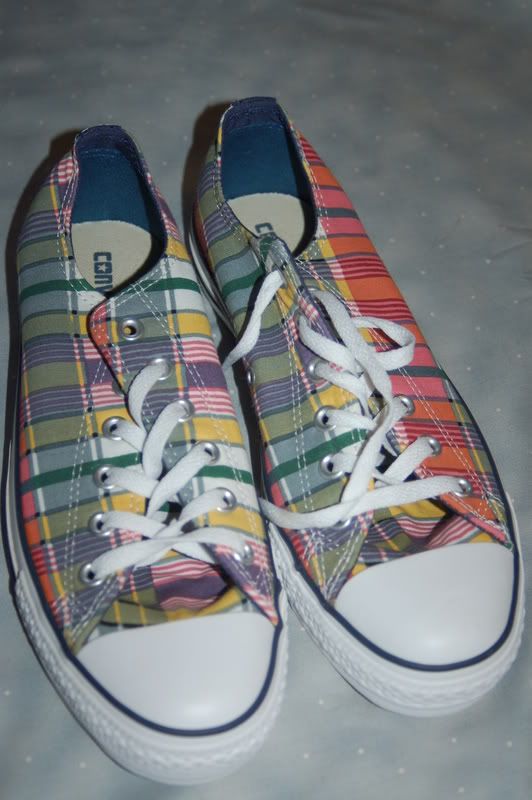 I know these are some people's cup of tea, but not mine. I got them at ross for a steal.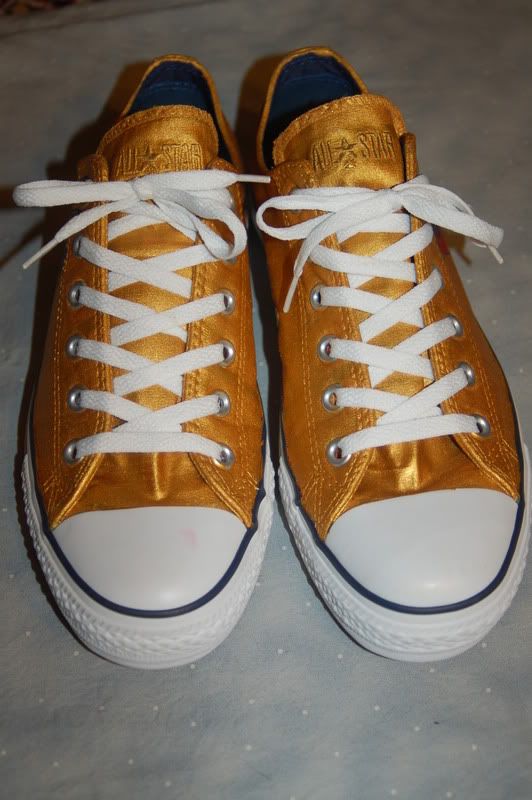 I painted them Gold with two coats of Lemiere by Jacuard.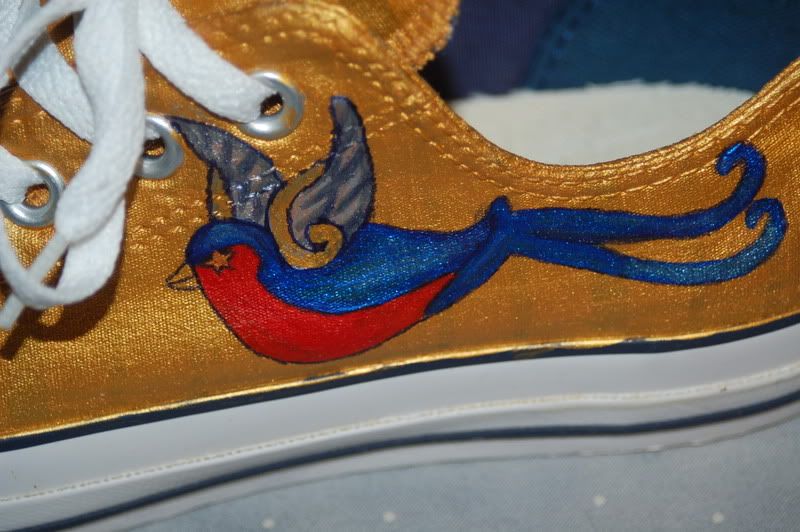 Painted on the little sparrows from a Tattoo I saw years and years ago.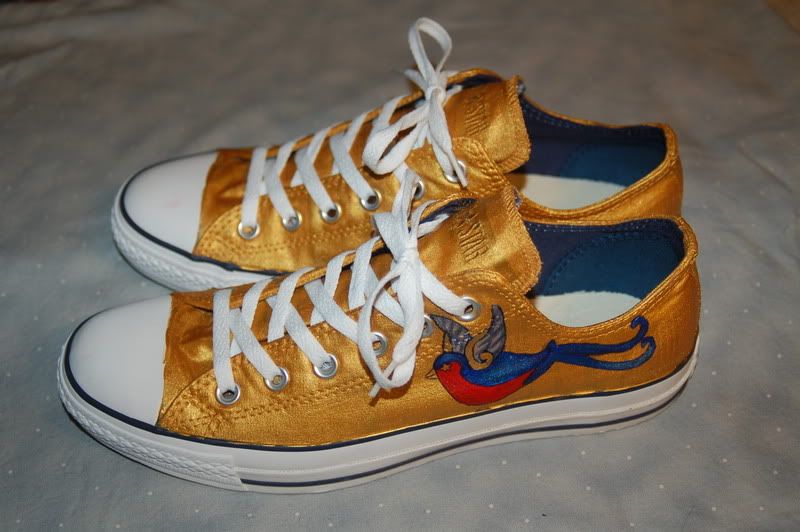 I'm heat setting the paint with a blow dryer on high cause I can't iron them.
<3
I LOVE them!