I got my package from Mandys08 on Friday. This was a fun swap. Mandy and I had a few things in common. My favorite being that our favorite seasons were 1 and 2. So, while I was crafting, I watched them on DVD religiously. Here's a picture of everything
A fabulous scarf (so soft) Lorelai always wore great scarves
A great framed picture of Lorelai and Rory with my favorite line from 'The Long Morrow' episode
Glossies of Lorelai, Rory, and hunky Luke
Another frame with cork board in it and extra chalk so I can write on the frame. Mandy put GO YALE and my username on it
A travel mug with 'Coffee,coffee,coffee' on it and 'Luke's Diner' Logo. I use it every day.
But my favorites: A bag with 'Miss Patty's School of Ballet' embroidered on it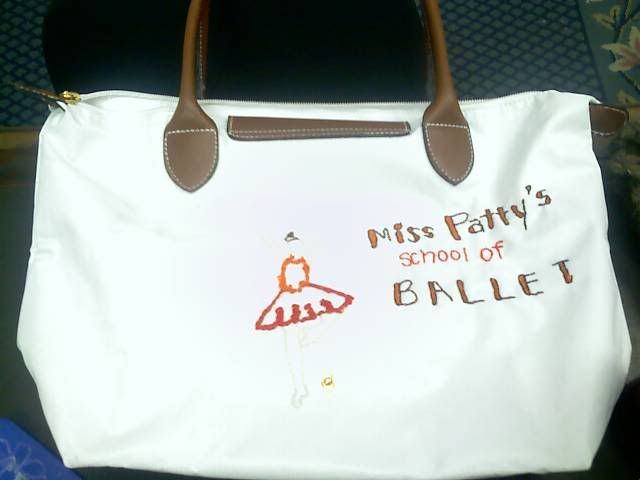 I so appreciate this bag as it was a find in a thrift store that she so skillfully embroidered in my favorite colors. Even gave the ballerina brown hair...like me!!!
Aaand...a picture of Miss Patty with a HILARIOUS line from "Will You Be My Lorelai Gilmore?". I love Miss Patty. The picture's on my fridge.
Thank you Mandy.