First of all, it is not technically finished....I still have to add shoulder armor that will connect the back and chest plates.
I made this armor for SCA (Society of Creative Anachronism) combat. [Think Fight Club, but with armor].
I made it out of HPDE, which is a very durable type of plastic.
While it is not as period accurate as steel or leather, it has many advantages as hidden armour.
EDIT: Whew! It has been a long time since I posted this! I gained 20+ pounds, married the photographer, and cut my hair. Anyways, here is what the armour looks like hidden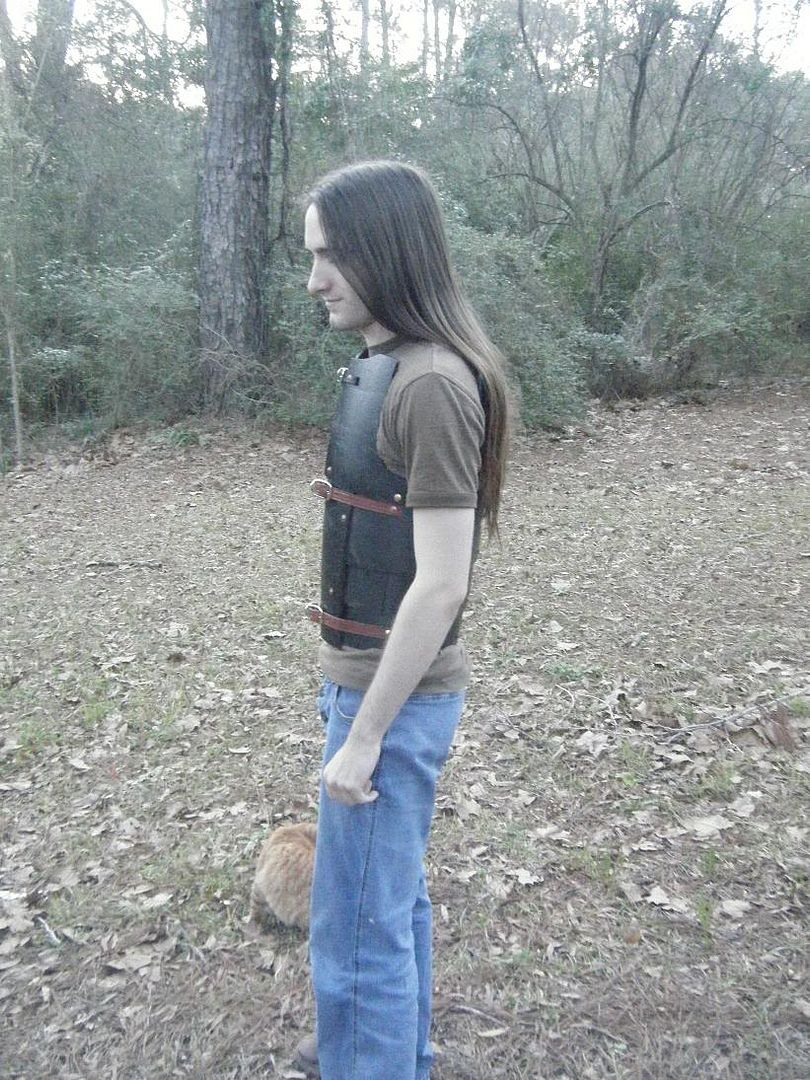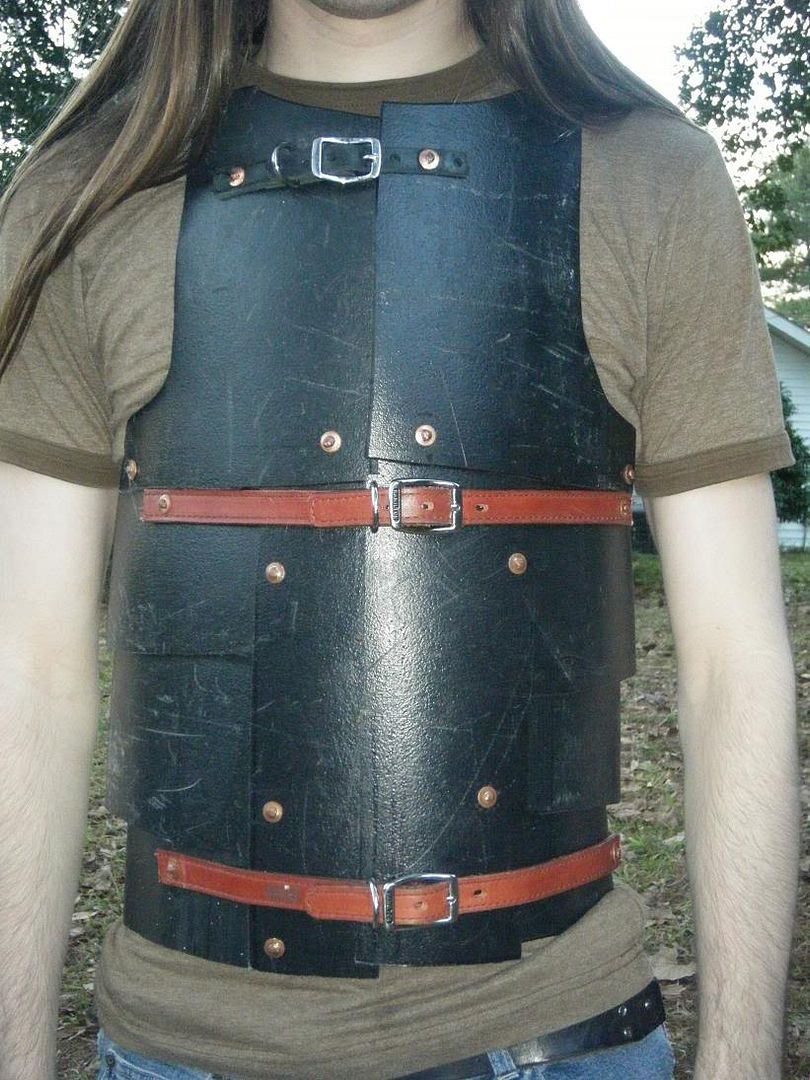 Photos by Geekella, My wonderful fiancee!