I did cross stitches for my friends for Christmas. Here are a few of them. They are either quotes my friends have made in the past, or friend nicknames etc.
Enjoy
My Friend Brad sings this darn song at Karaoke ALL THE TIME!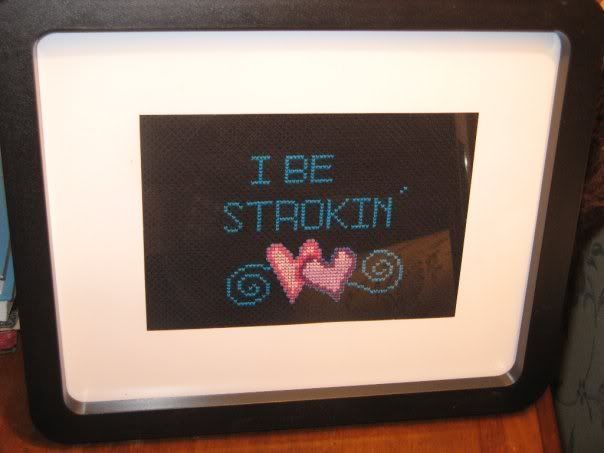 My friend Kelly is a little...well, this speaks for itself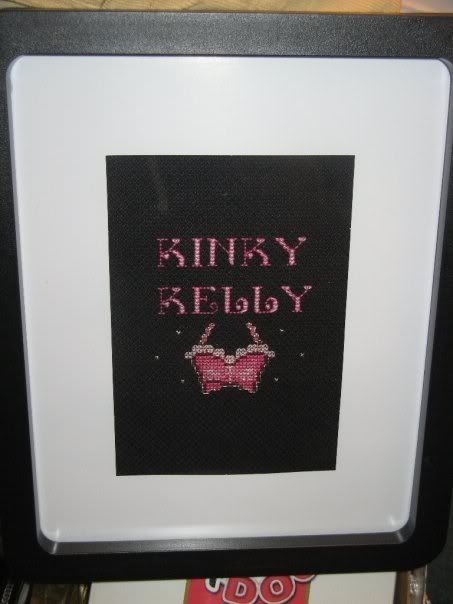 Oh man...my friend Missy, who rarely drinks got really drunk over the summer, and we went to an all night diner later that evening, and Missy was waiting and waiting for her food and there was a moth flying around and she finally blurted this funny line out in her drunken stupor!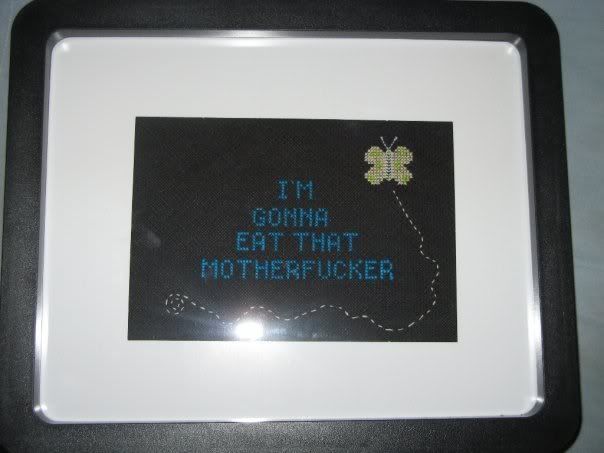 This is a funny quote of my friend Jen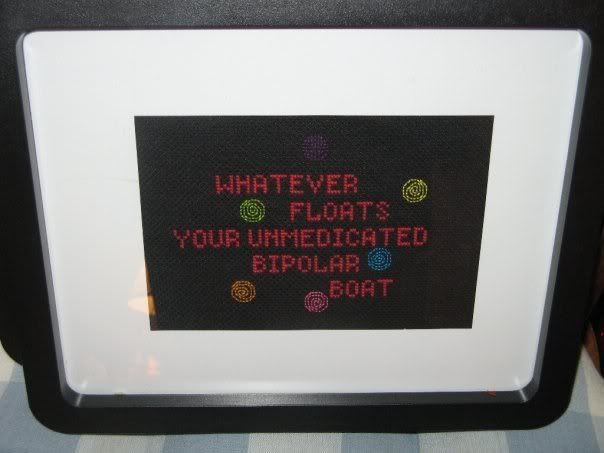 When my friend Terry visited Paris and saw the Eiffel Tower for the 1st time, this was his quote after seeing it referred to as "the landmark of love"...yeah, he's a crack up!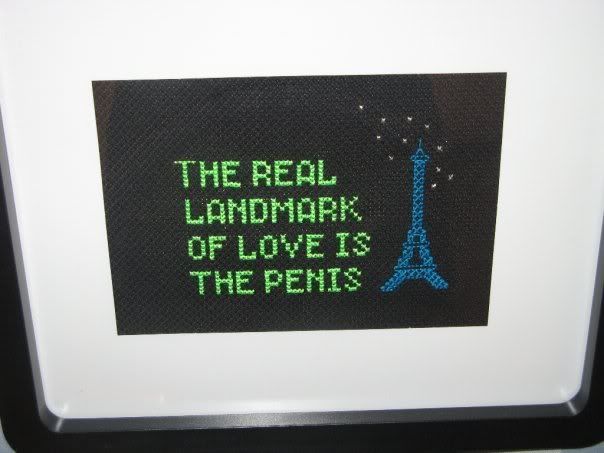 My friend Shawn has the need to explain EVERYTHING so he got this nickname a long time ago.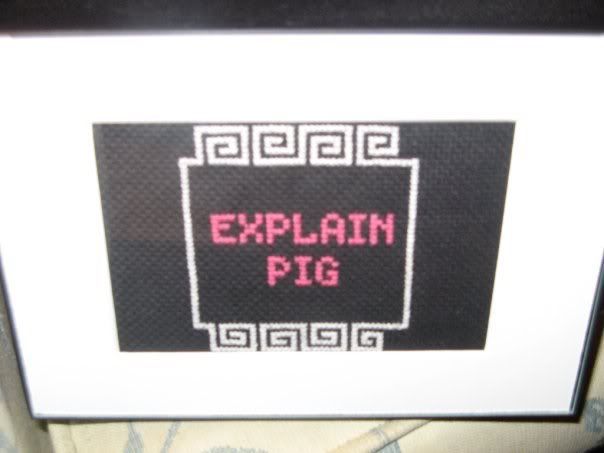 The LOST numbers, for my LOST fanatic friend Jen