During the summer, while being on several medieval markets, I tried to spin my own wool completely by hand, mean without using a spinning wheel.
After some beginners-problems, I became quite quick.
Work in progress...
I love this kind of gloves. But, unfortunately, I can't knit at all.... So I asked my boyfriends mom to do it for me. I think, she did a great job!
And that's the result: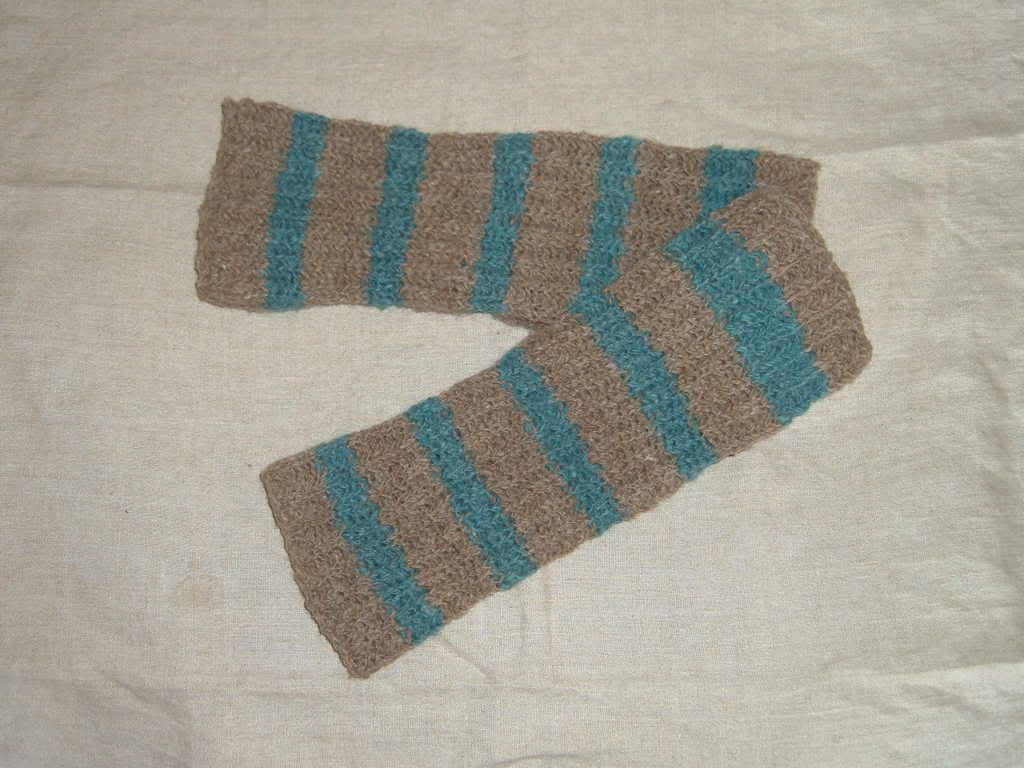 My hands are toasty warm now!