This is my very, very small office. I work from home, so I claimed this space as my own. My favorite color is pink, but I'm not a girly-and-fluffy pink kind of woman. We'll see what you think.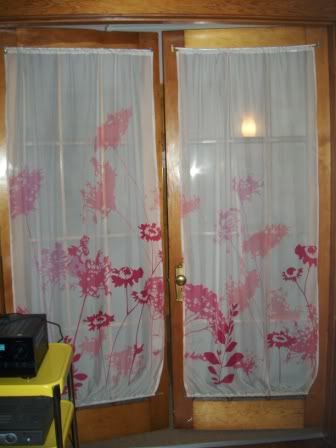 The french doors that open into the room. There were yucky, off white sheers here when we moved in. I got this sheer shower curtain at Goodwill for $1.99 and used it instead.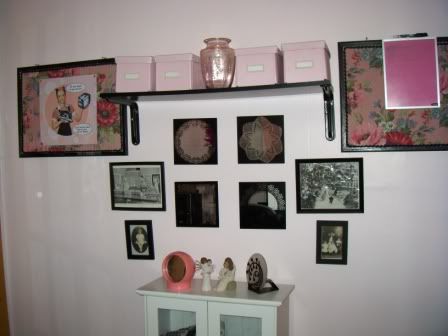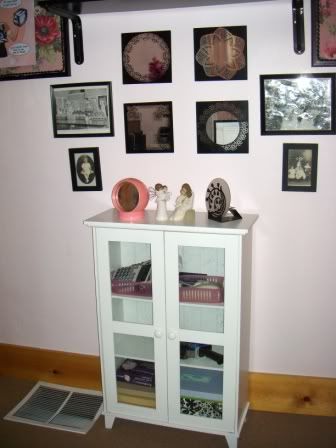 The wall right to the left when you walk in. In our old house, we had painted the bathroom completely black and then put black-and-white framed photos ALL OVER the walls. There are a few of them featured here. The large rectangles you see are bulletin boards that I covered with fabric. But I never ended up needing a bulletin board for anything, so I put a picture on one and my trusty wipe-off board on the other. I wish I could do more on this wall, like more storage, but the french door and a closet door to the right would constantly slam into this wall. Oh, and really want to get some kind of dramatic flower arrangement to put in the vase on the shelf.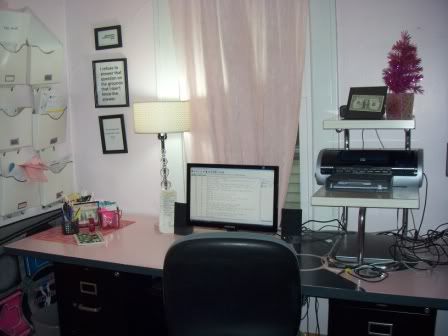 The desk space on the opposite side of the room. And some more of my black-and-white pictures on the wall. I don't like having nearly this much clutter, but I do the best I can with the space I have and the husband I've got.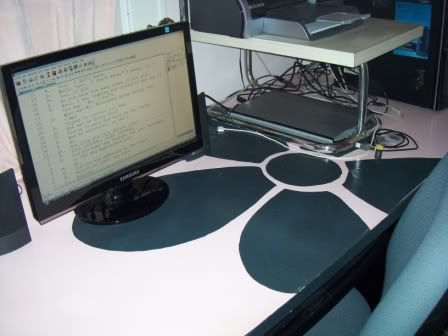 The desk my husband made for me. It's actually just a large piece of wood that is sitting on two black filing cabinets. I painted the top in pink with a large black daisy.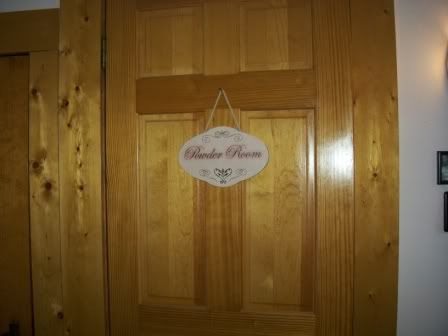 Unfortunately, right next to my office is the bathroom.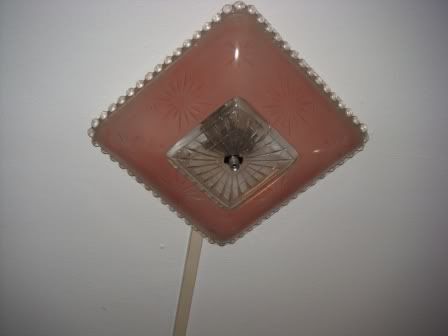 My awesome pink vintage light cover.