List update! I have a whole bunch of stuff since my computer and my camera were having a feud for the last two weeks.
7. 5 Pairs of pajama pants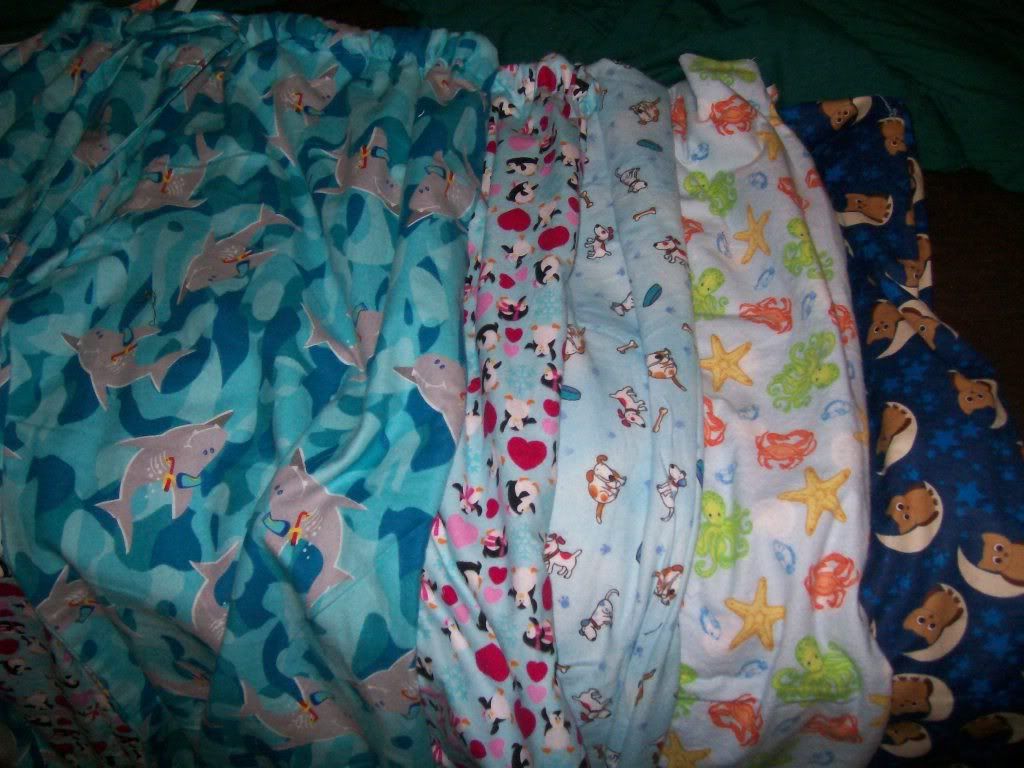 (one of them has snorkeling sharks!)
8. Knitted slippers for mom
9. Tauri doggie pillow for her fort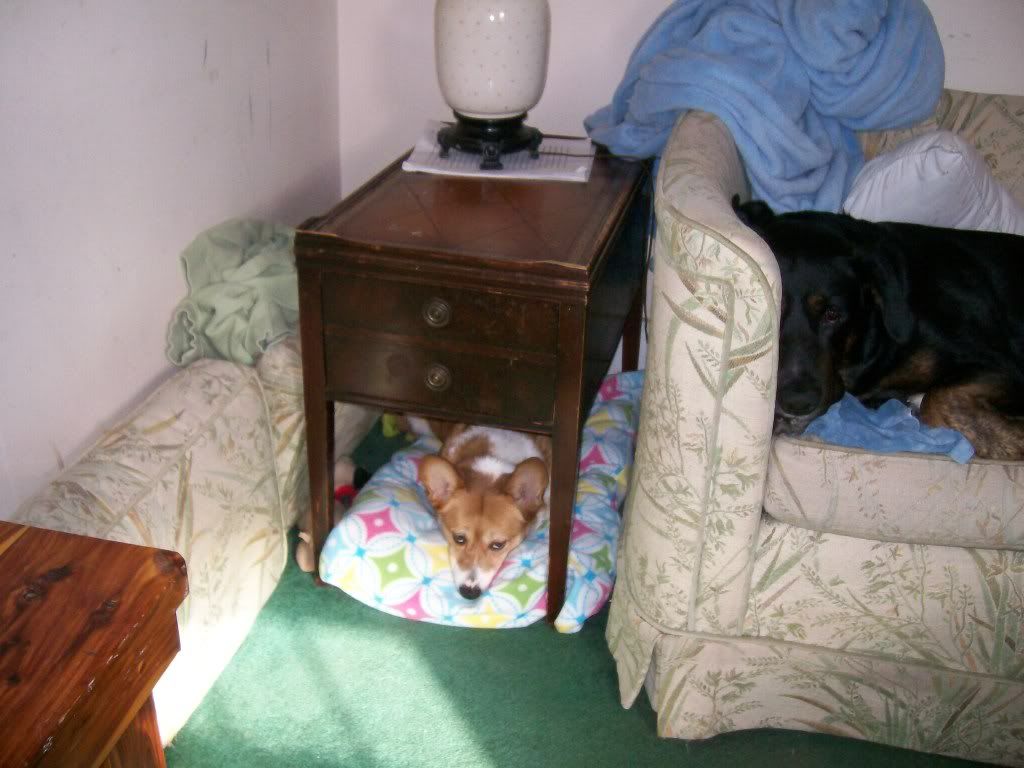 She likes it! I was afraid she would never use it and stop going in her fort, but she actually likes it even better now.
10. Paintbrush roll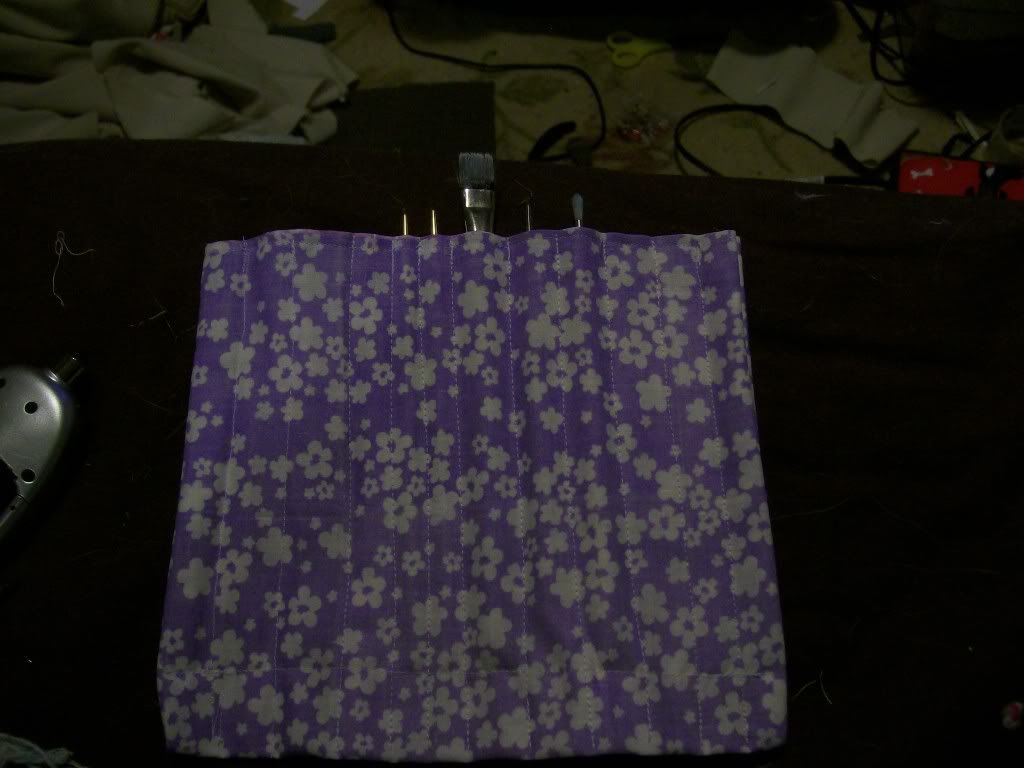 Because my paintbrushes were getting unruly.
11. Capricorn sewing tools bag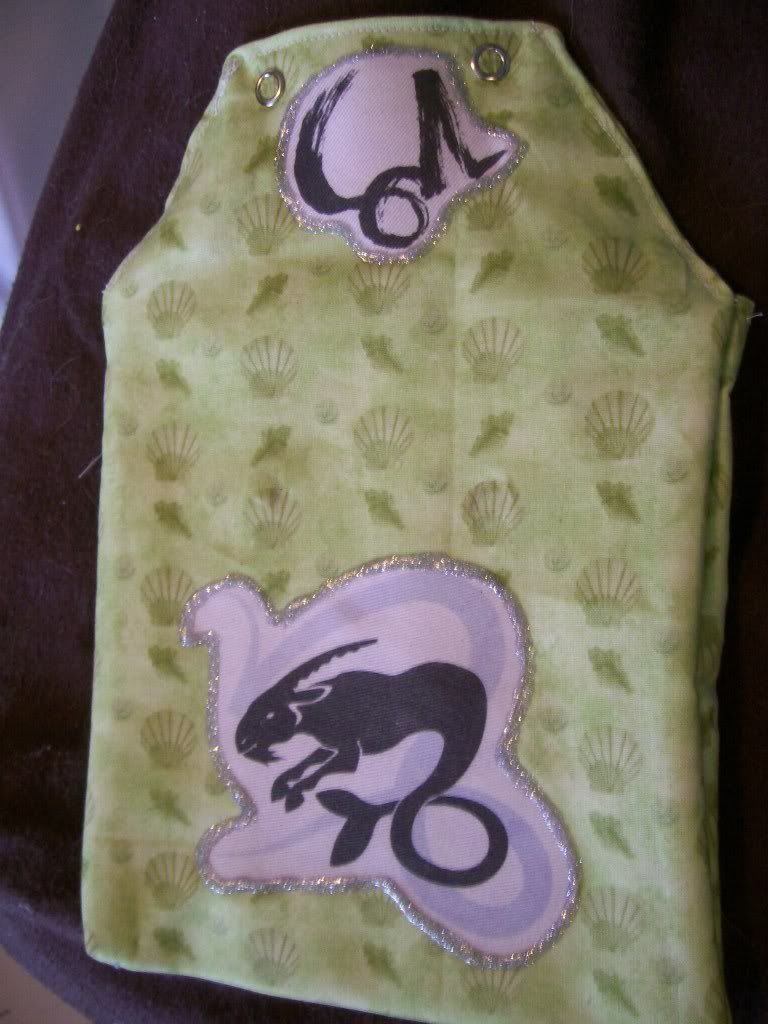 12. Archeologists' baby quilt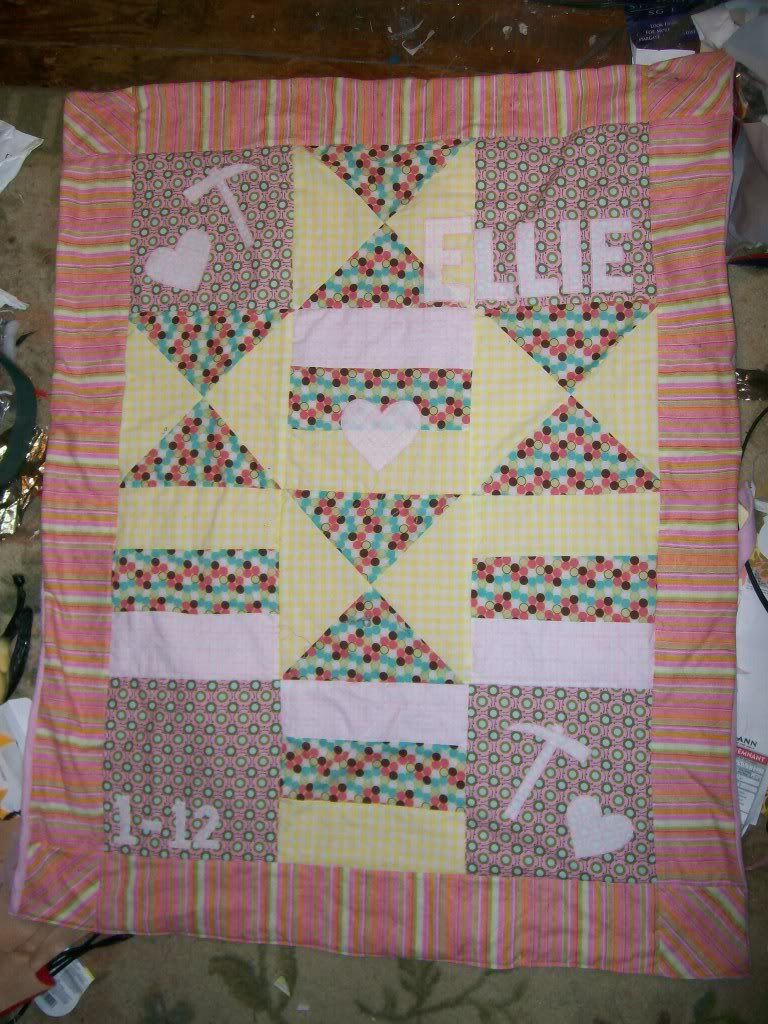 13. "Liv + Bernie" Narwhal (a Valentine's commission)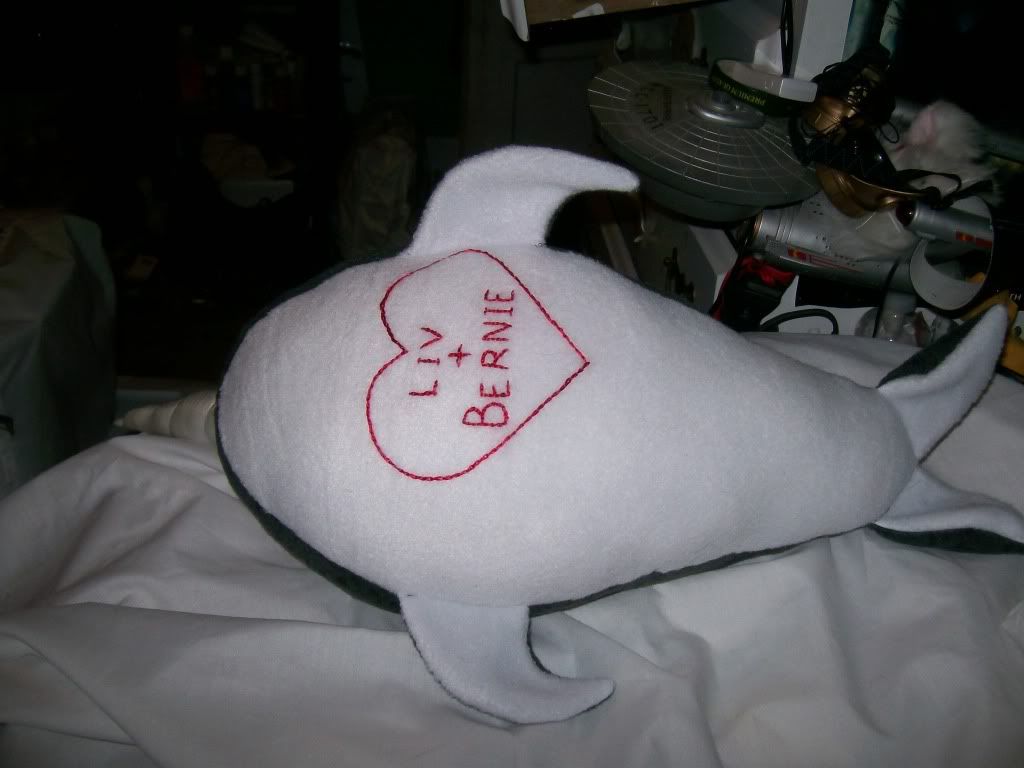 It's just one of my regular narwhals with "Liv + Bernie" embroidered on.