I love all those fantasical creatures from myths and *cough*videogames*cough*, and I had some random wool colors lying around so I decided to make these two guys.
Dragon first, because he's awesome!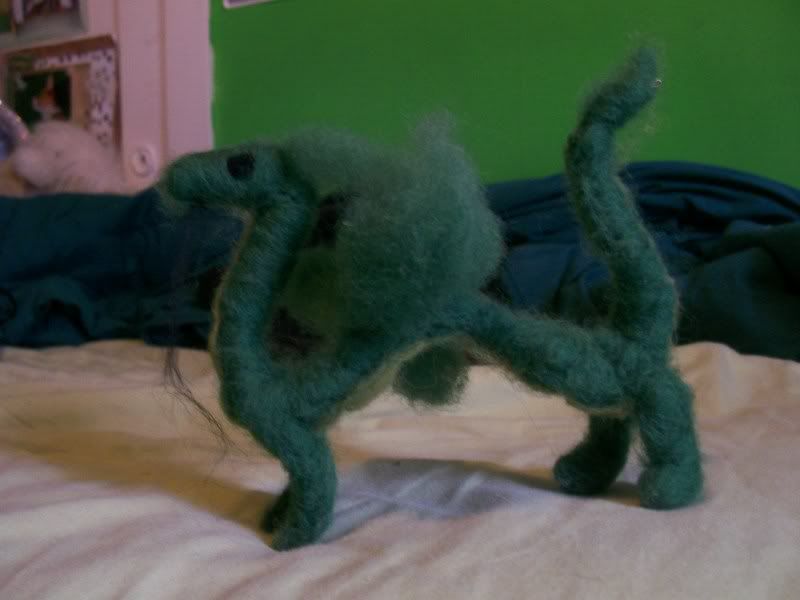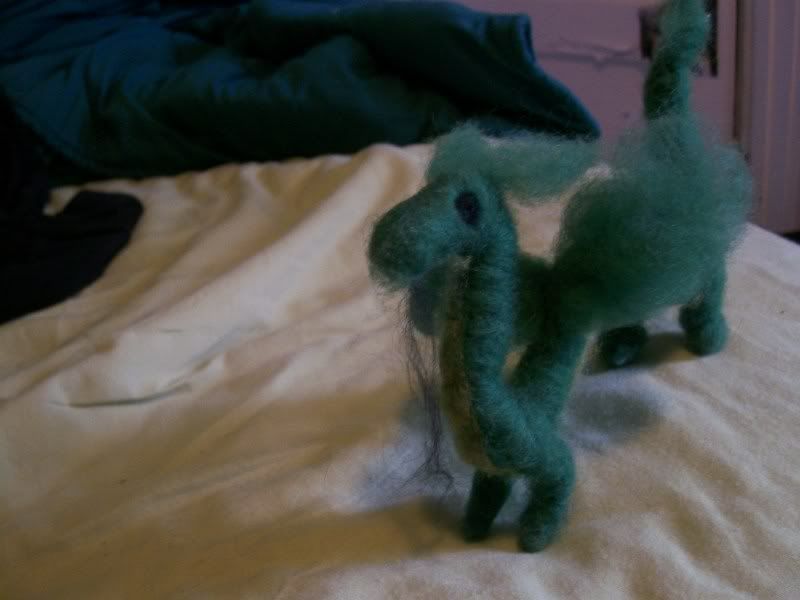 Look at his wispy little dragonbeard! I probably should have moved that mountain of green bedding in the background before I took his picture, but c'est la vie, as they say.
Now unicorn, who is My Little Pony colored, pink and purple.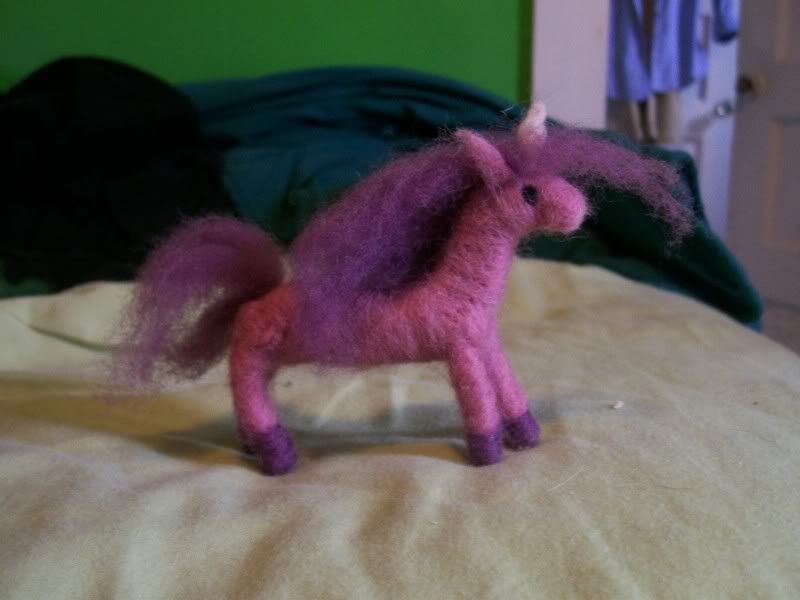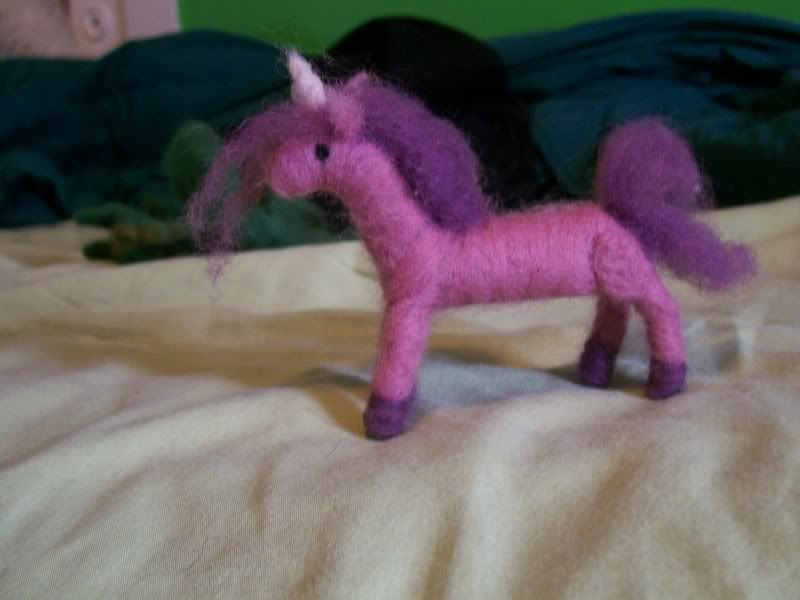 Yeah, she's got a bit of a bouffant going on there. The wool was a little coarse for a mane, but it's what I had lying about.
Thanks for looking!