1. Tardis pillow (finished jan 5)
2. Siamese cat pillow (finished jan 7)
3. Cthulhu scarf (finished . . . early jan sometime)
4. Tenth Doctor Doll (late Jan)
5. L doll (late Jan, too, I think)
6. Ganesh doll (mid March)
7. Om wallet (mid March) (for OTT 21)
8. Ninth Doctor Doll
9. my first poppet, Tate
10. Jacket for a friend
11. Poppet #2 Tigan
12. Applique messenger bag
13. Pajama Shorts (with rockets and atoms on!)
14. Little ribbon tote for Mom
15. Fresh Baked Hearth Bread for Grandfather's 80th Birthday
16. Sundress for sister's friend
17. Black linen capri pants
18. Ensign Tamaki doll
19. Painted T-shirts
20. Gameboy Costume
21. Alice in Wonderland Costume
22. Preggers Costume
23. Wrap pants
24. Decoupage mirror box for little sister's birthday
25. Snuggie (with hood!) for little sister's birthday
26. (Doctor Who)Mini Master doll for RevolutionaryGirl
27. Crab Bag to put my work stuff in
28. Narwhal plushie
29. New Purse for Mom - she's already run off with it!
30. Link poppet
31. Christmas Gift Item #1 for RevolutionaryGirl
32. Christmas Gift Item #2 for RevolutionaryGirl
33. Insanely long Doctor Who Fourth Doctor scarf - pictures to come
34. Yankee's fleece blanket for sister's birthday
35. Hayate bag for me - pictures to come
36. Orchid jordy bag for friend's birthday - pictures to come
37. Orchid wallet for friend's birthday - pictures to come
38. Three orange doggy vests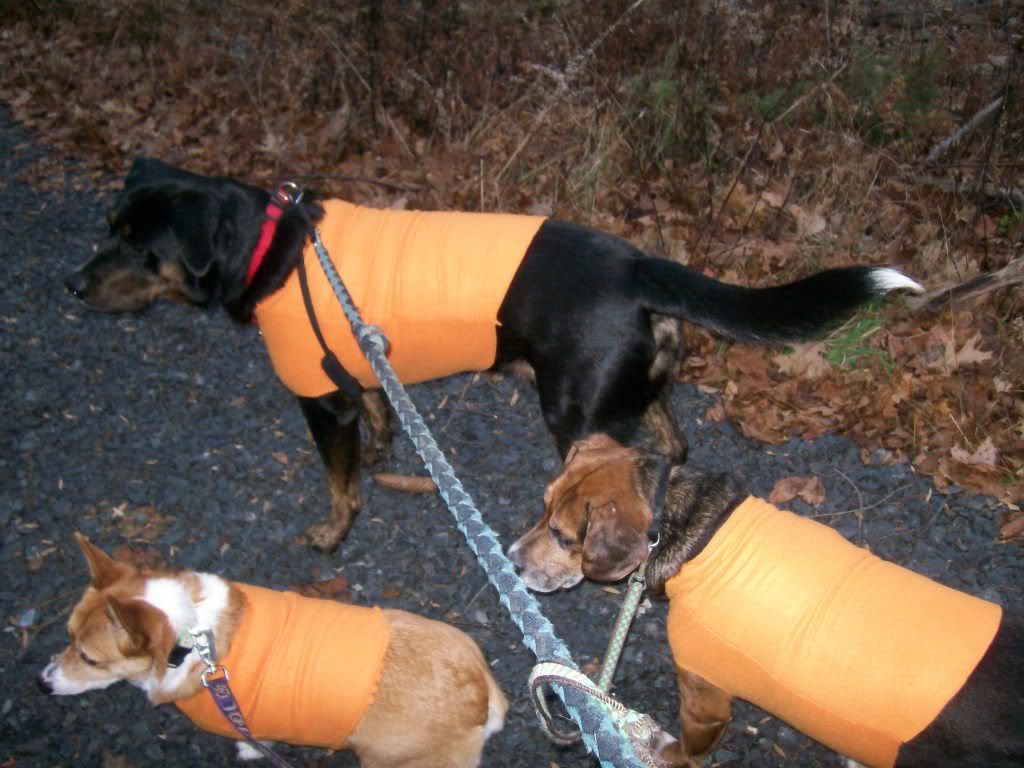 I'm always afraid during hunting season that my dogs will get away from me and be shot by a hunter in the woods, so I made them these orange safety vests so that they are not mistaken for deer. As you can see, they are very stylish
39. Three StarGate Bears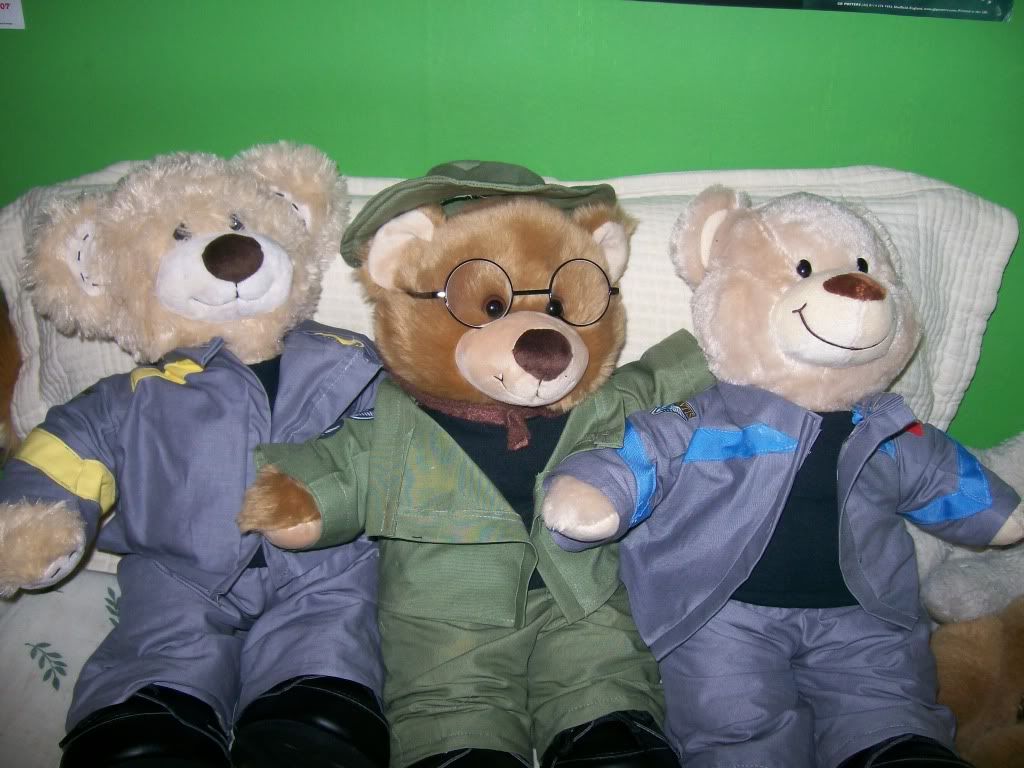 That's Carson Beckett, Daniel Jackson, and Rodney McKay. They were a commission I got at Dragon*con back in September and I finally finished them.
40. Bag for Mother for Christmas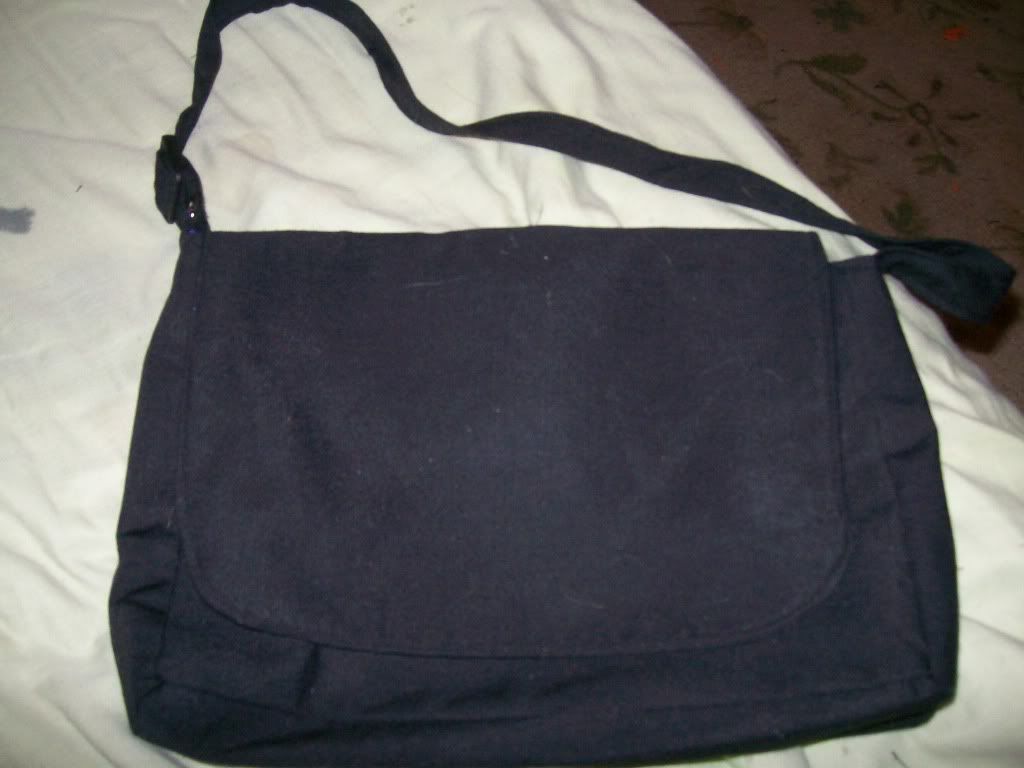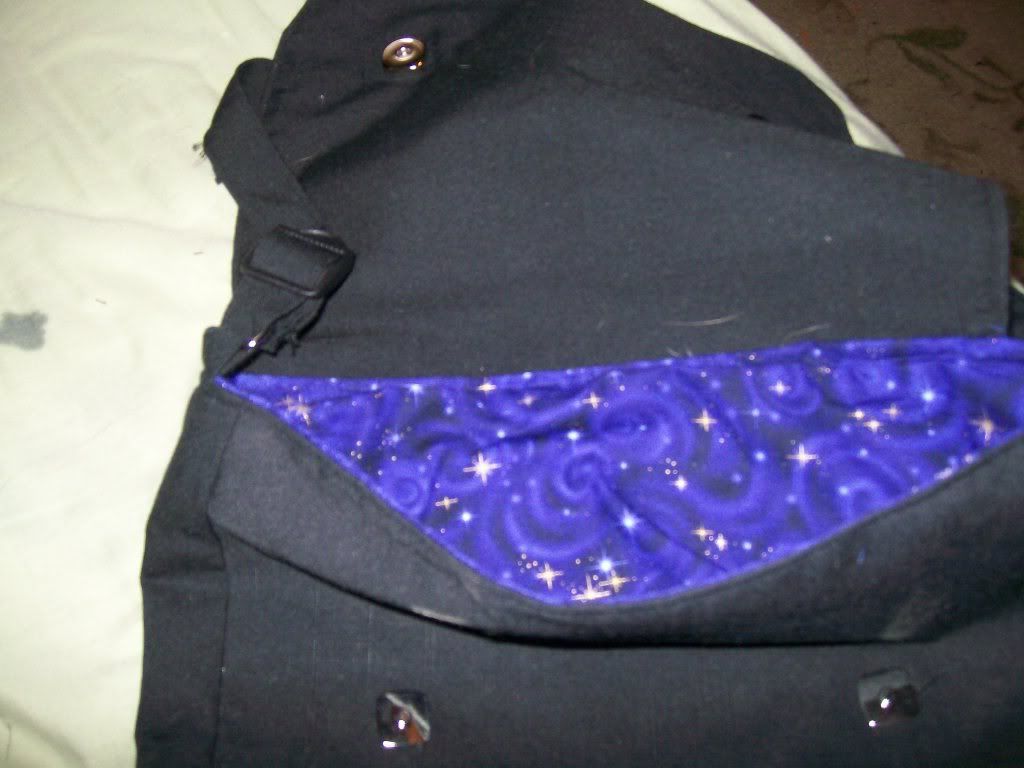 She described to me the bag she wanted and I made it. Simple simple. I would have put some kind of embellishment on it, but she likes plain. It has an adjustable strap and magnetic closures.
41. Third Christmas present for
RevolutionaryGirl
42. Hat to match my Four scarf - pictures to come
43. Blue hat for mom for Christmas - pictures to come
44. Blue scarf for mom for Christmas - pictures to come
45. Three simple fleece Christmas stockings - pictures to come
46. Decoupaged sketchbook for friend - pictures to come
47. Pet tote bag for Friend - pictures to come
48. Decoupaged journal for sister