Yaaay! I received from BunnieBard! It came as a Tamaki Emergency Survival kit!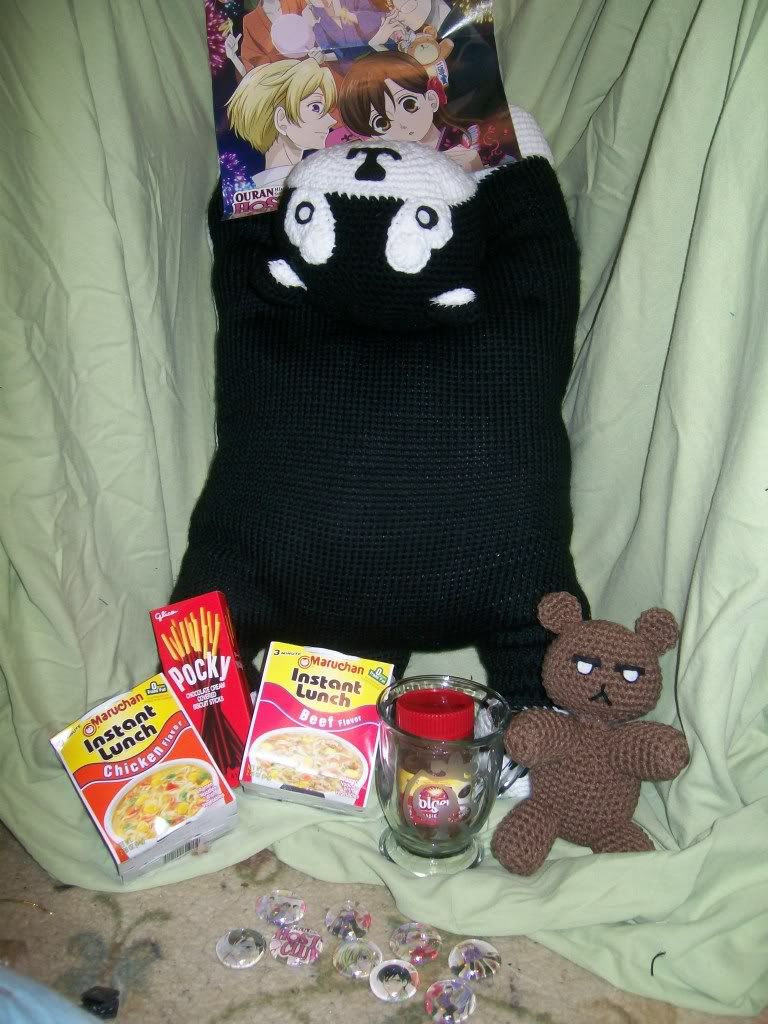 Everything all together
Containing: 1 dog (even though he's not Antoinette, he's adorable)(besides, I <3 Hayate so much)
Firstly, I got this great knitted/crocheted Black Hayate pillow!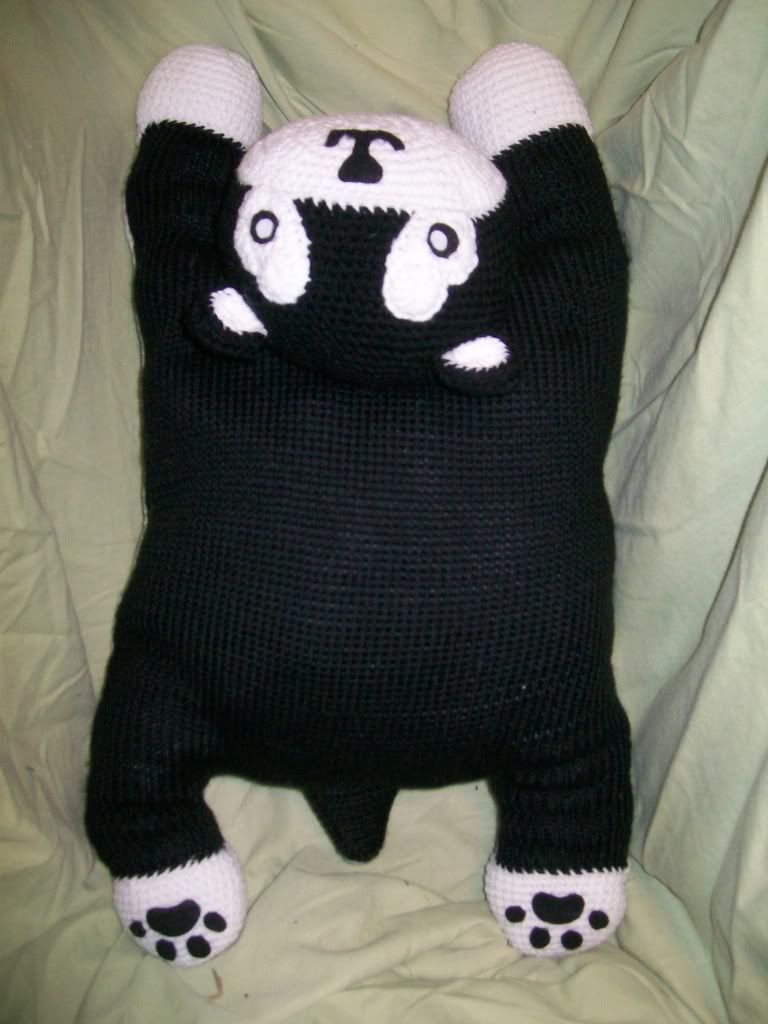 His back is so soft! I love his little footpads. He's already found a place among my collection of pillows.
An Ouran High School logo etched mug (for tasty commoner drinks!)
:/ You can't really see it well in the picture, but it's awesome. It was immediately put to use with some tasty Earl Grey.
1 Kuma-chan
Adorable! I love Kuma-chan and his bored little face.
Ouran Magnets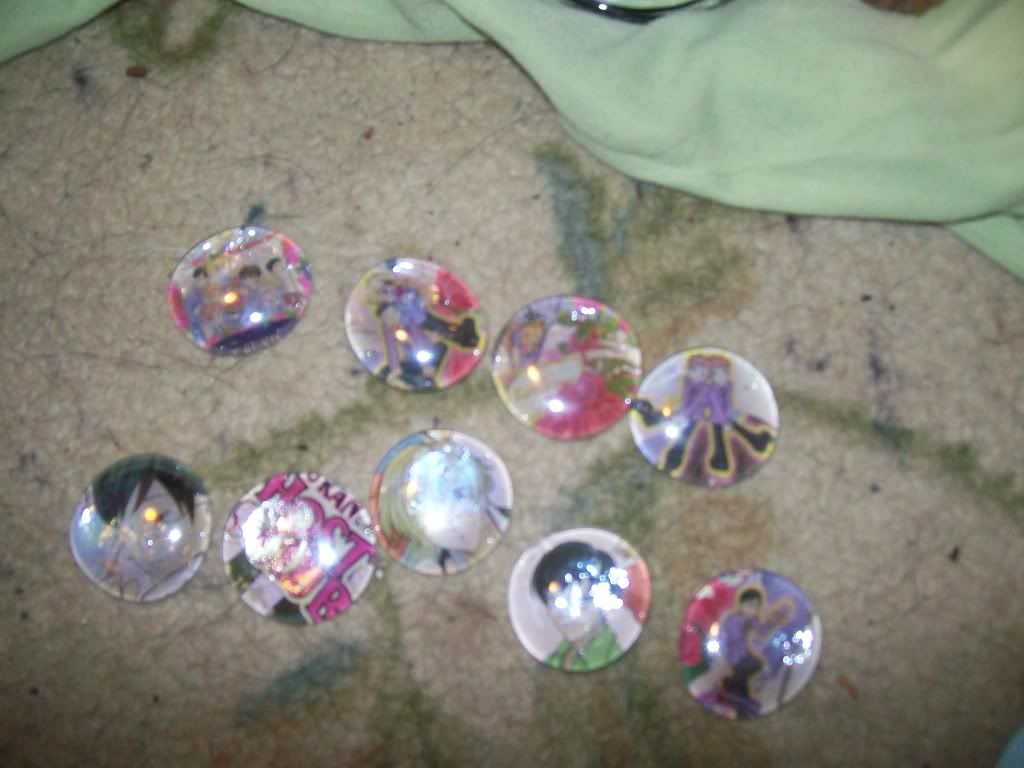 Another not so great picture. But the magnets are lovely.
There was also some tasty commoners ramen, pocky, and an adorably tiny jar of instant coffee!
Thanks so much BunnieBard! I love it all!