My Yarn Wreath,
I whipped up this wreath completely from stash.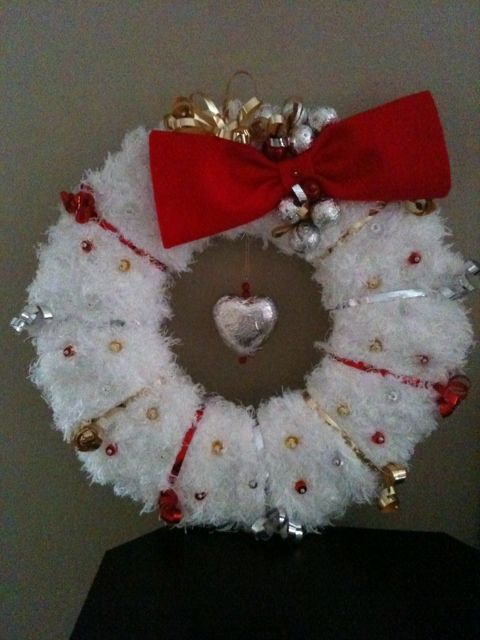 I didn't have a base so I made one from cardboard. I used an old cardboard box for this. Basically I started with the biggest circle (I traced around a plate for the outside circle and used a small bowl for the inside ring). I used a craft knife to cut the circles out. This was the most difficult part. I then cut out 2 smaller rings, to glue on top of the 1st ring so that my wreath base would be more 3 dimensional. I used woodglue for this.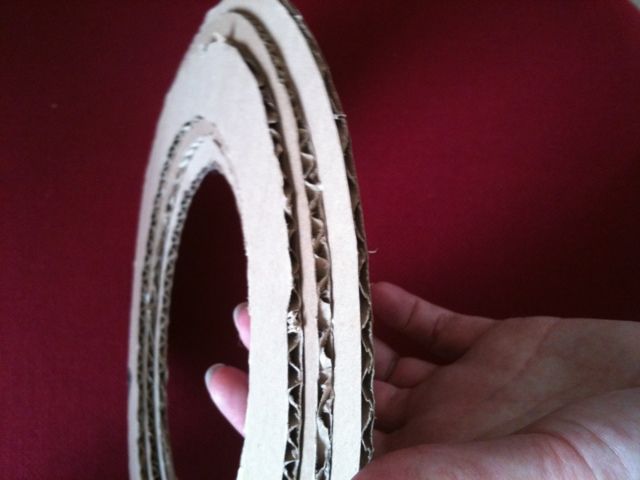 Next I cut batting into long strips and wrapped it around the cardboard base.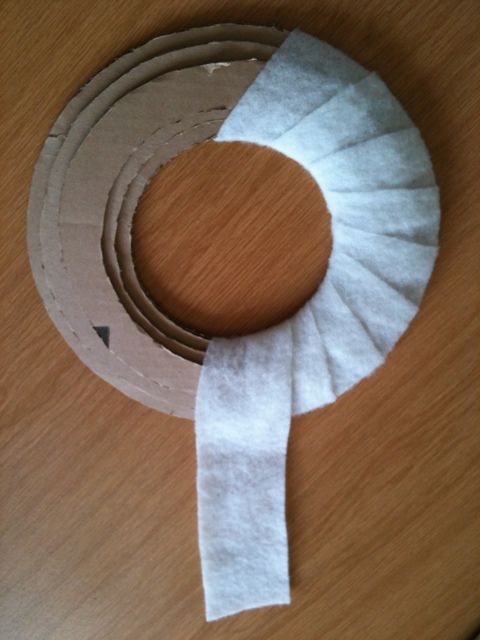 My wreath base ready for decoration!
I wrapped the wreath with some fluffy white wool. I find that fluffy or eyelash type of yarn gives the best overall finish.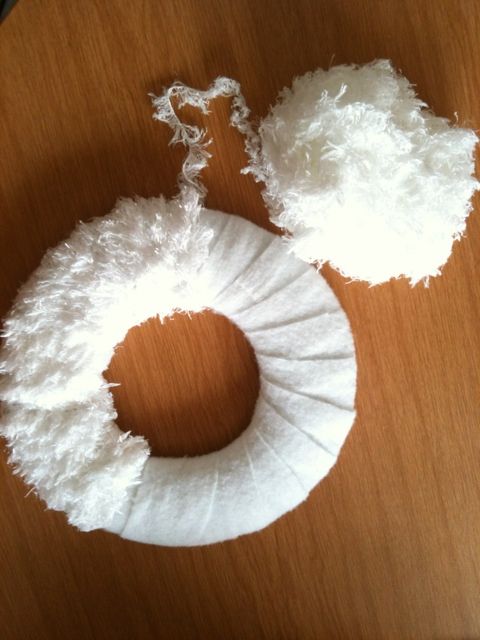 And then I embellished it with some beads. Basically I put a small bead on the pin, followed by a sequin and then a slightly larger bead and stuck the pin into the base. This method I used for all the beads.
I tied some thin metallic ribbons around the wreath, and curled the edges with a scissors.
The red ribbon is made from felt, and the silver 'baubles' are polystyrene balls covered in tinfoil. The dangling heart is a polystyrene heart covered in tinfoil too.
Everything on the wreath is 'pinned' on. That way I can easily remove all the embellishments and use the base again for a Valentine or Easter wreath.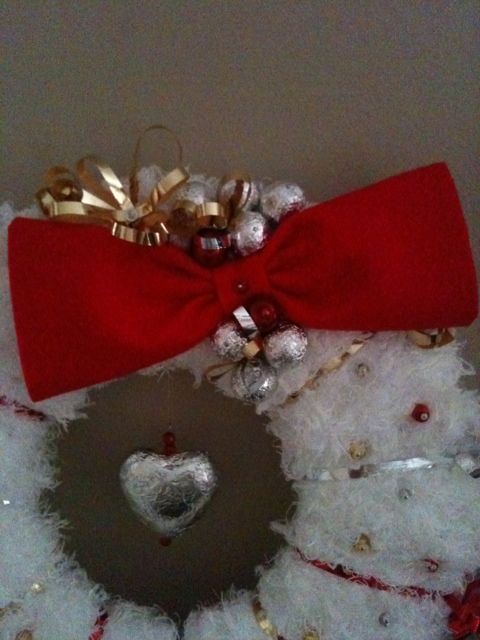 C&C welcome! I'm also happy to answer any questions