I've been creating hats like craaazy. My favorites are foodie themed. I have a bajillion ideas that I have running around in my head and I can't make them fast enough.
I adore this strawberry hat, the red section was my first attempt at felting. I got bored after 20 minutes of handfelting, so it's not that fuzzy and you can still see the stiches really clearly. Next time I'm definatally doing the machine felting.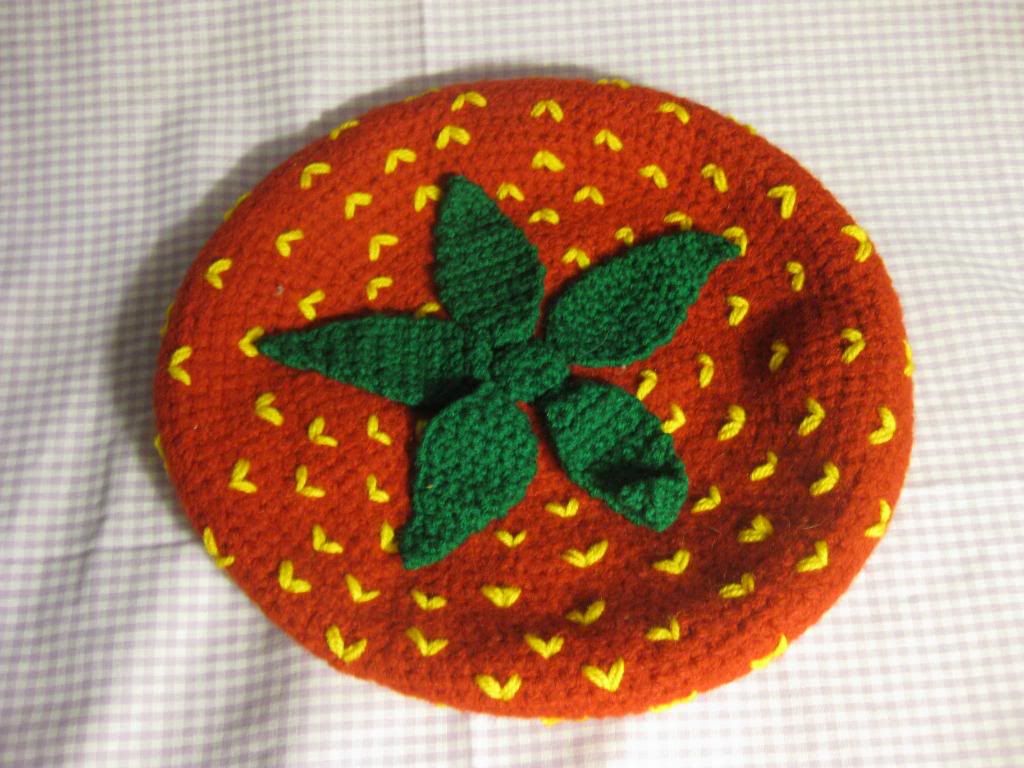 Close up of the leaves and yellow heart seeds: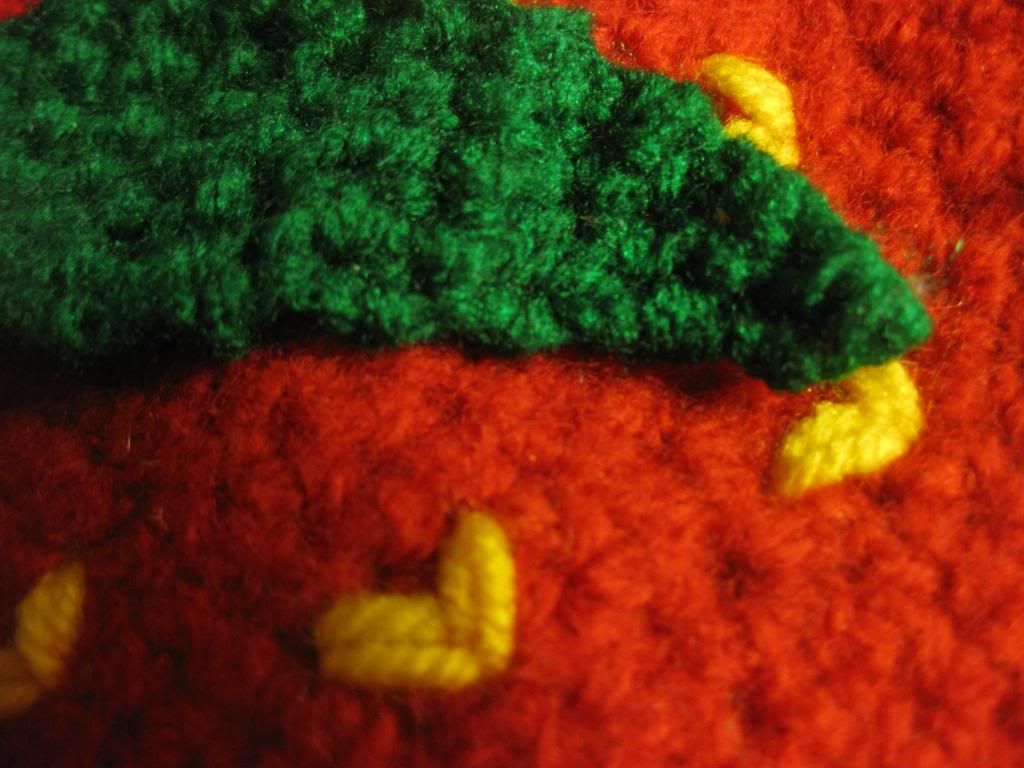 Me wearing the hat (I'm not that beautiful at 11:30 in the night when this picture was taken, so I covered my face for the sake of everyone.
) :
I also made a chocolate chip berret: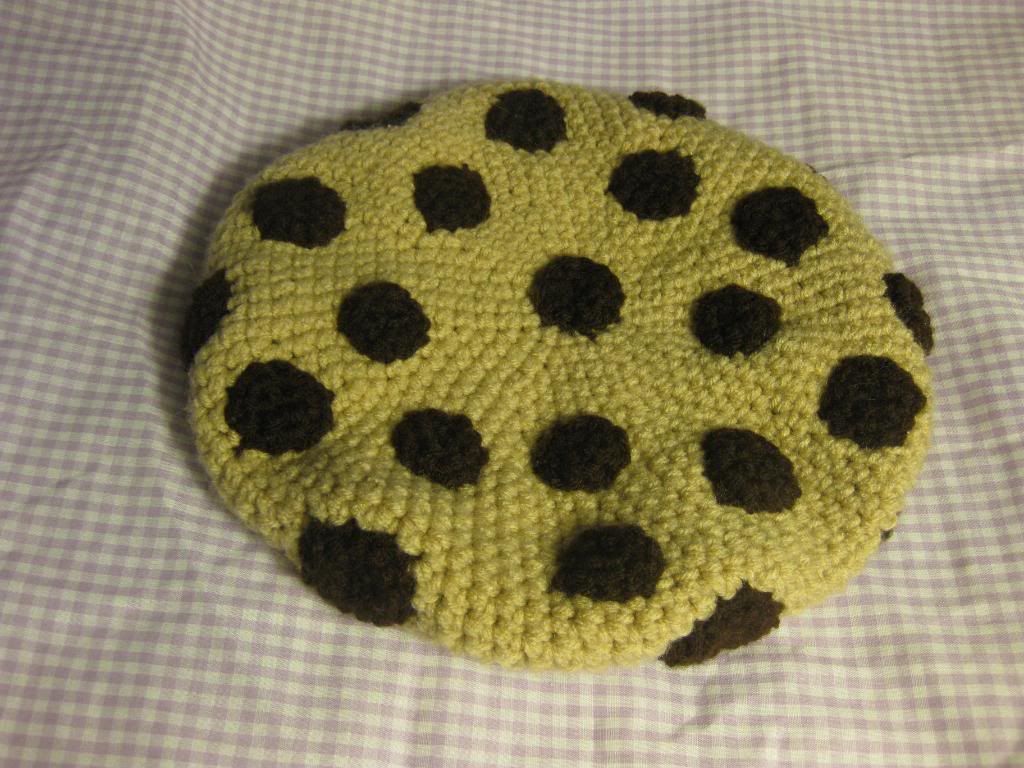 Modling it, the color is more loyal in this picture:
Aaaaaaaand, a PANCAKE. Nom: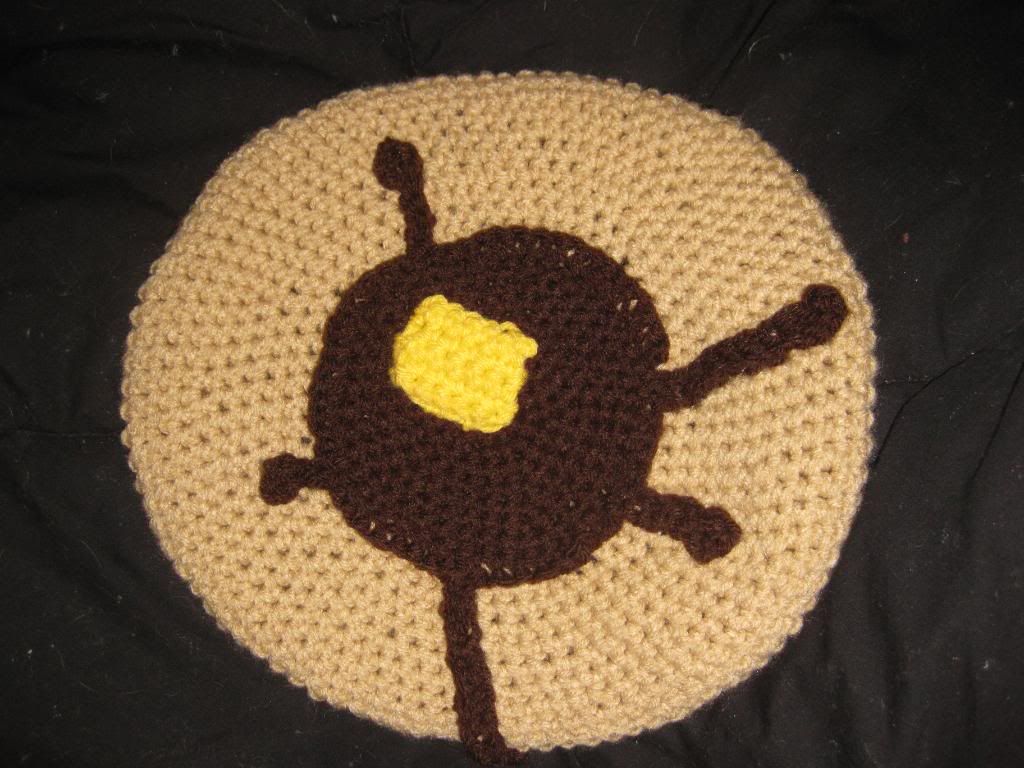 These aren't foodie, but I decided to throw them in anyways instead of starting a whole new topic. My religion teacher requested a black beanie with two yellow stripes. It reminds me of a bumble bee, but he likes it: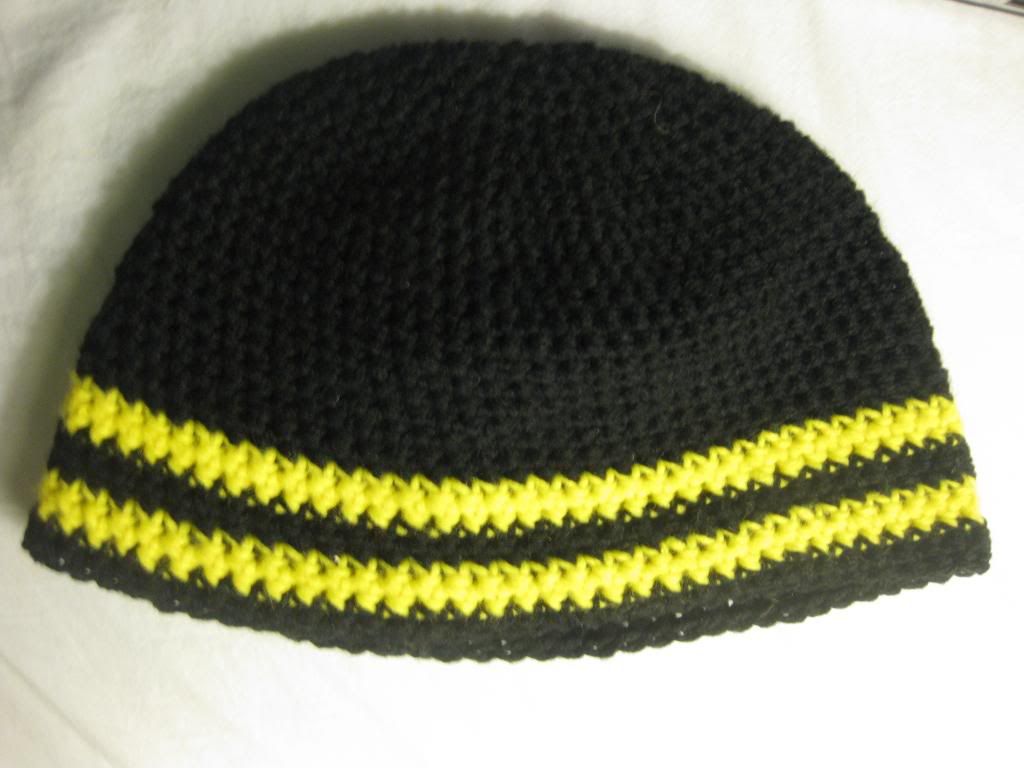 This was made for a girl at my school. Basically she told me she wanted a black kitty beanie, however I added the large bow with rinestones as a surpise. It's a pin so she can remove it if she wanted to. If you knew her, you would have no clue how well it fits her personality: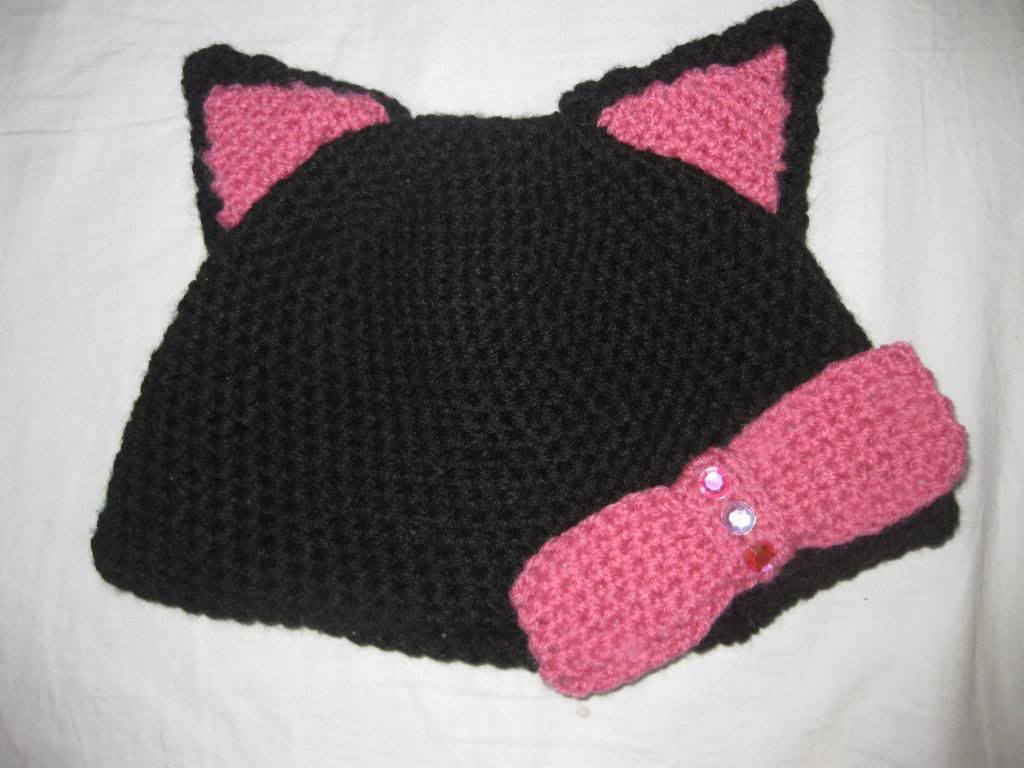 If you're a newborn, you may enjoy this baby-soft yellow bunny hat: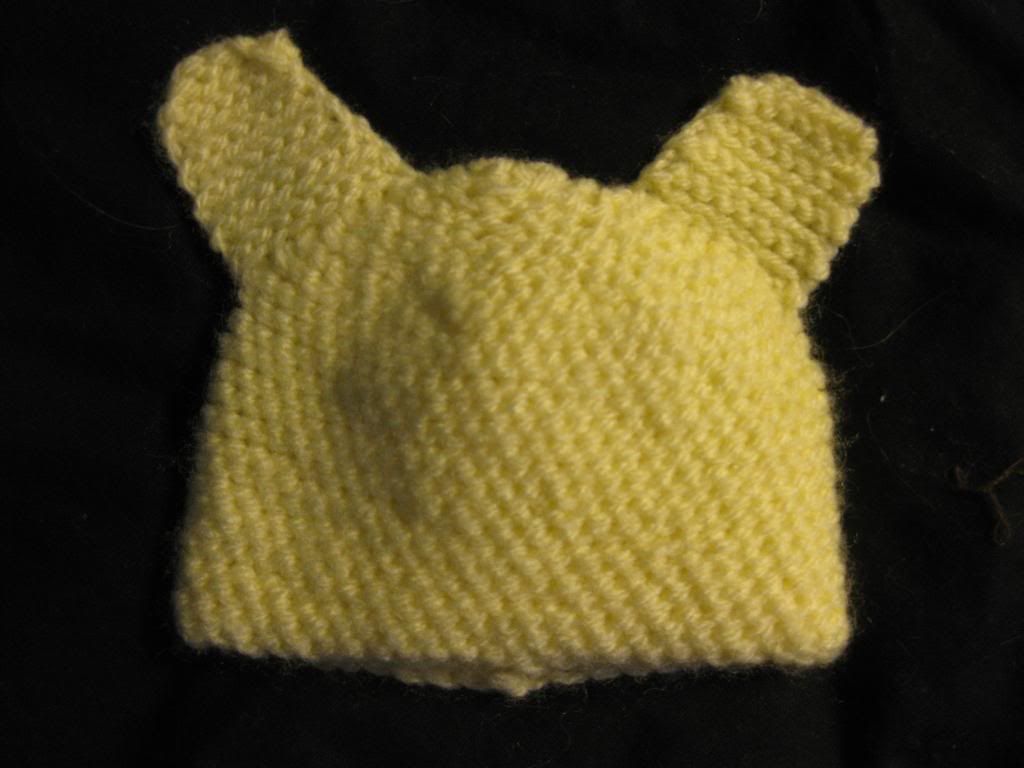 Thanks so much for looking! Comments and contructive critisism is definatally appriciated.