My friend's birthday is coming up and he's obsessed with Nyan Cat. He once mentioned how he'd love a Nyan scarf so I made one up as a birthday gift.
Here's me wearing it:
A close-up of the cat: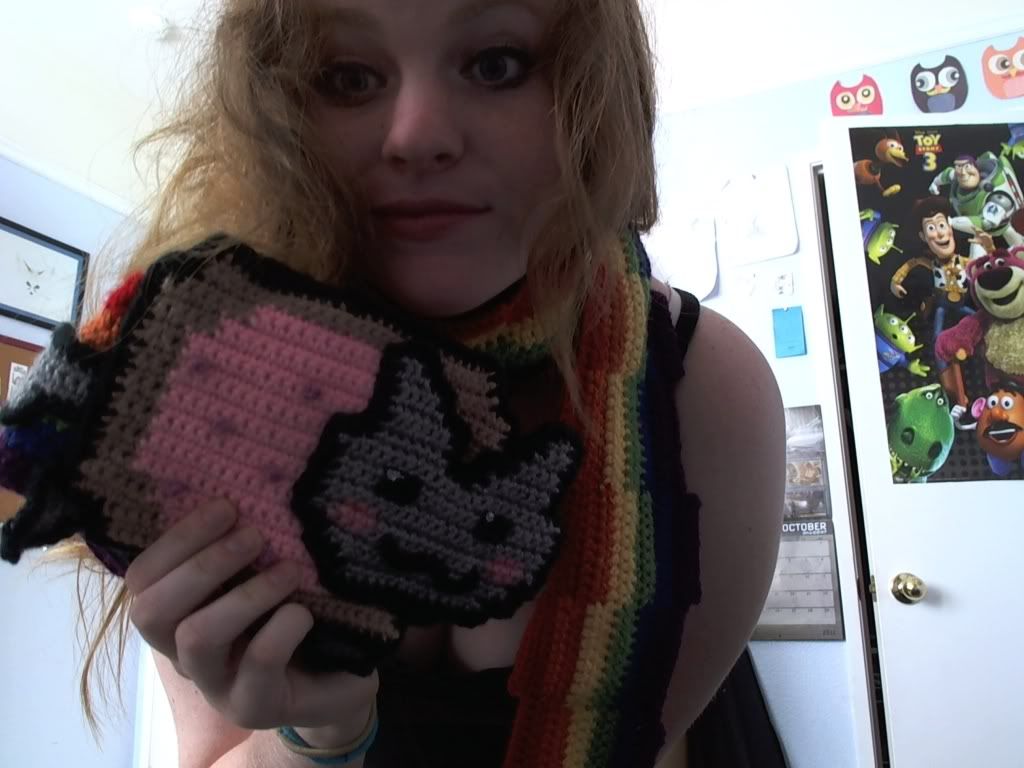 And look how long it is! I had to wrap it around my neck three times to get it to an appropriate length. Next time I make one I think I'll make it quite a bit shorter: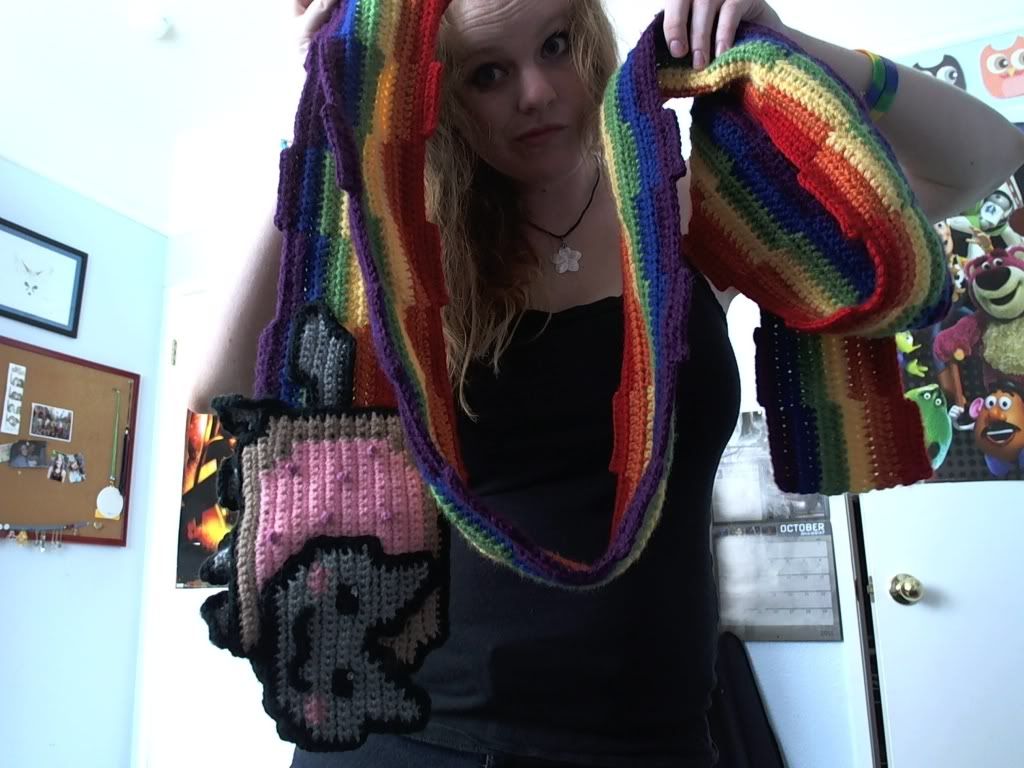 And that's all folks! Thanks for checking it out. I'm so excited about this one.