I'm becoming a hairclip-making machine. It's the thing people ask for most from me, which doesn't bother me because they're quick, easy, and cheap to make. This allows me to give them to people for free which i prefer because I don't like charging people if I don't have to.
The one thing I regret is taking pictures of only two. I'll try to remember to take pictures of them before I give them away.
I made myself a candy one today. I'm not 100% happy with it, but it's okay:
For the backs of all of them, I superglue a piece of felt to hide all the ends and make them stirtyer (I can't spell). I cut two slits and put a bobby pin through them: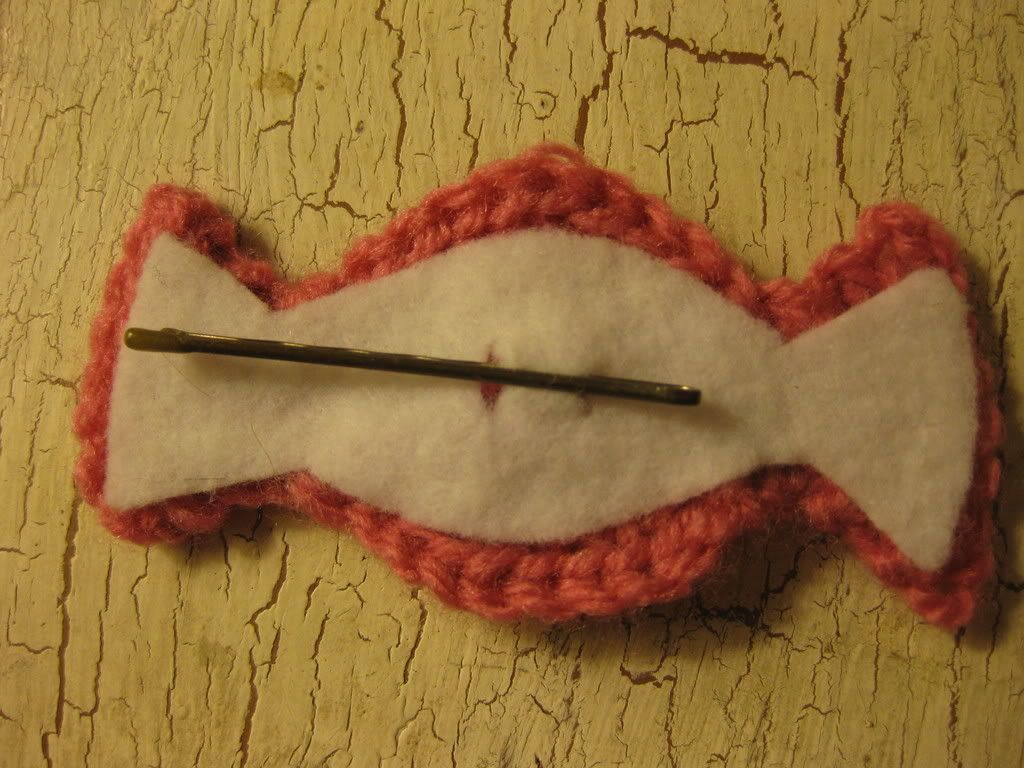 Most of them are hearts, though, like this blue one: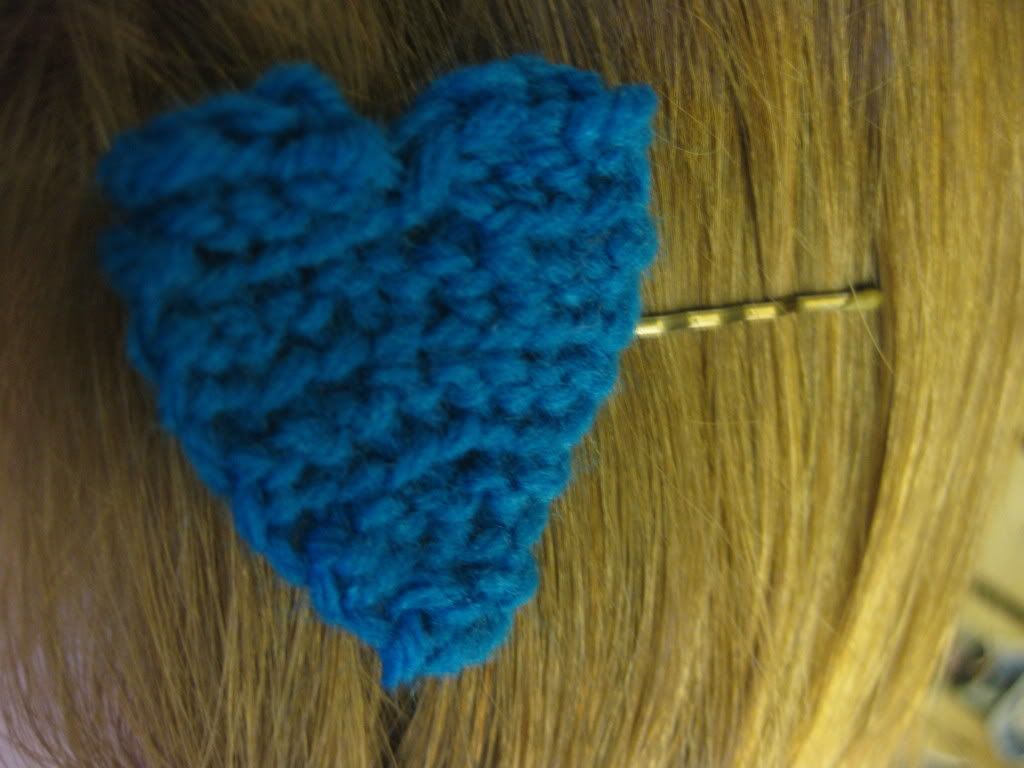 Hope you enjoyed that.