a close up of his tentically goodness:
biiiig eyes. i especially am in love with his cute ruffle: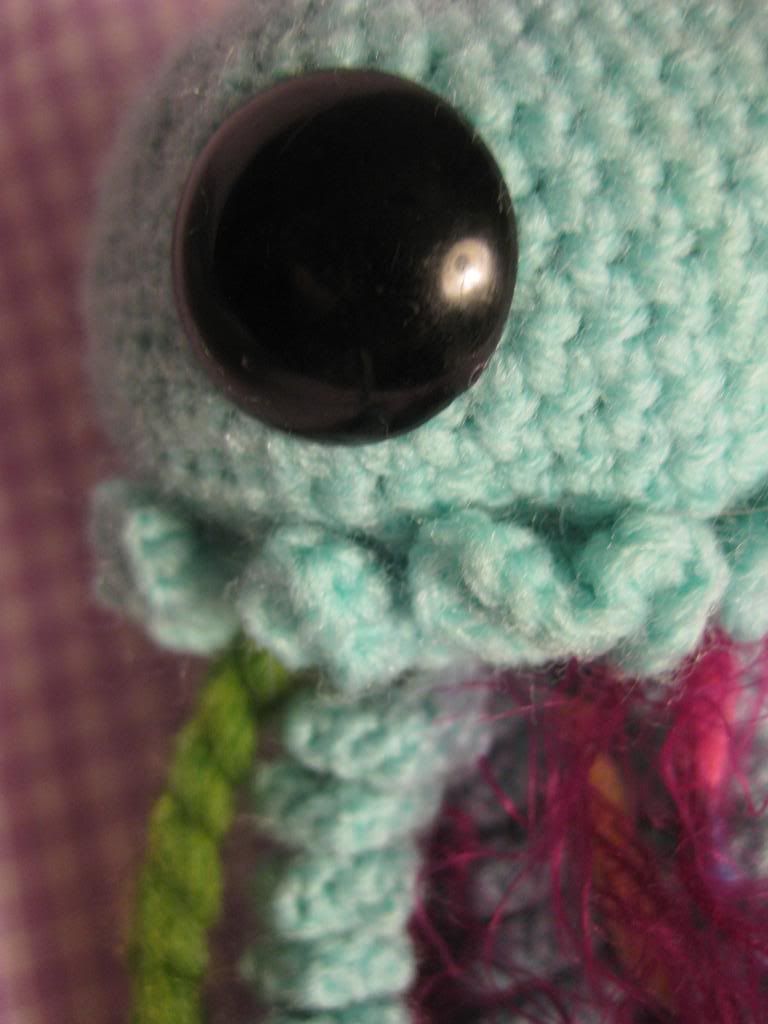 *UPDATE
I've made a few more jellies. They're some of my favorite things to create.
This is a solid white one. I made his tenticallies extra-long: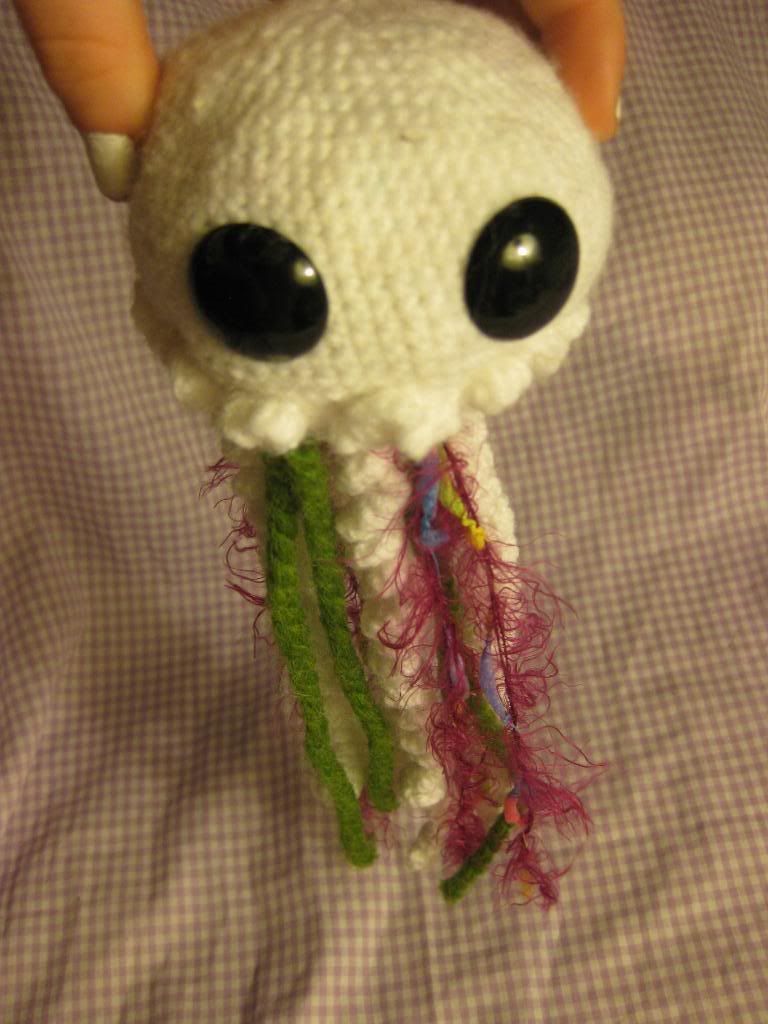 A friend of mine is graduating in a week, and I promised her a plushie as a grad present. Her class colors are red, white, and black. She loooooves glitter, so I picked a white yarn with glittery strands through it, even though the pictures don't protray it well. Also, I added two little rhinstones on the eyes as "shine":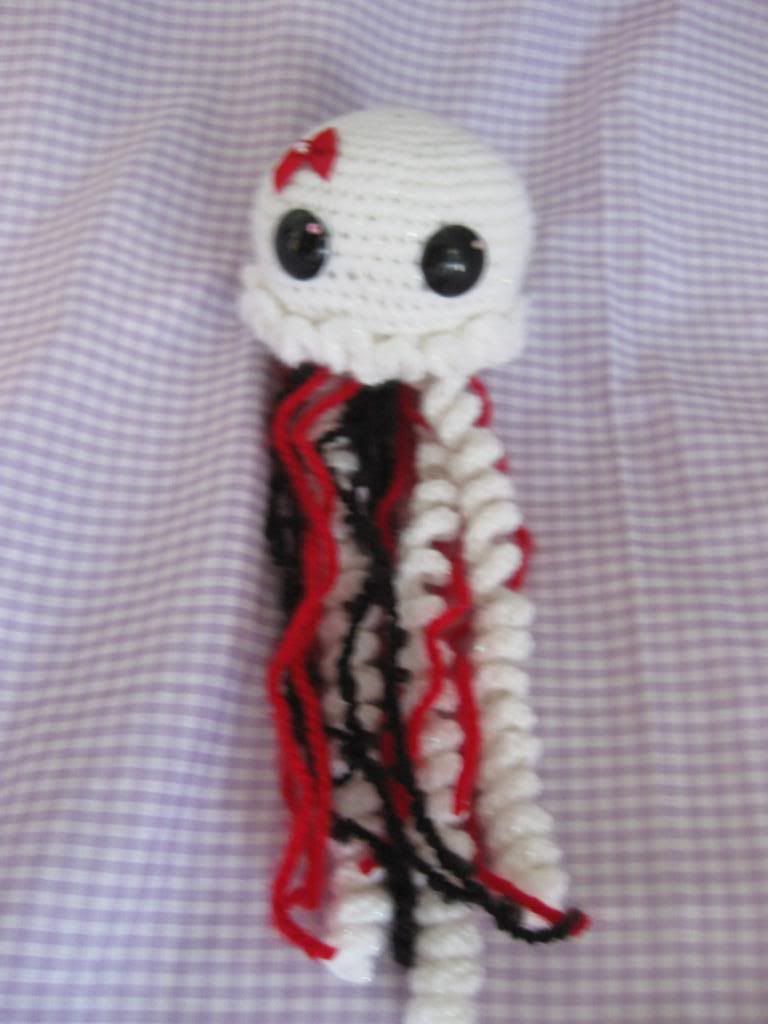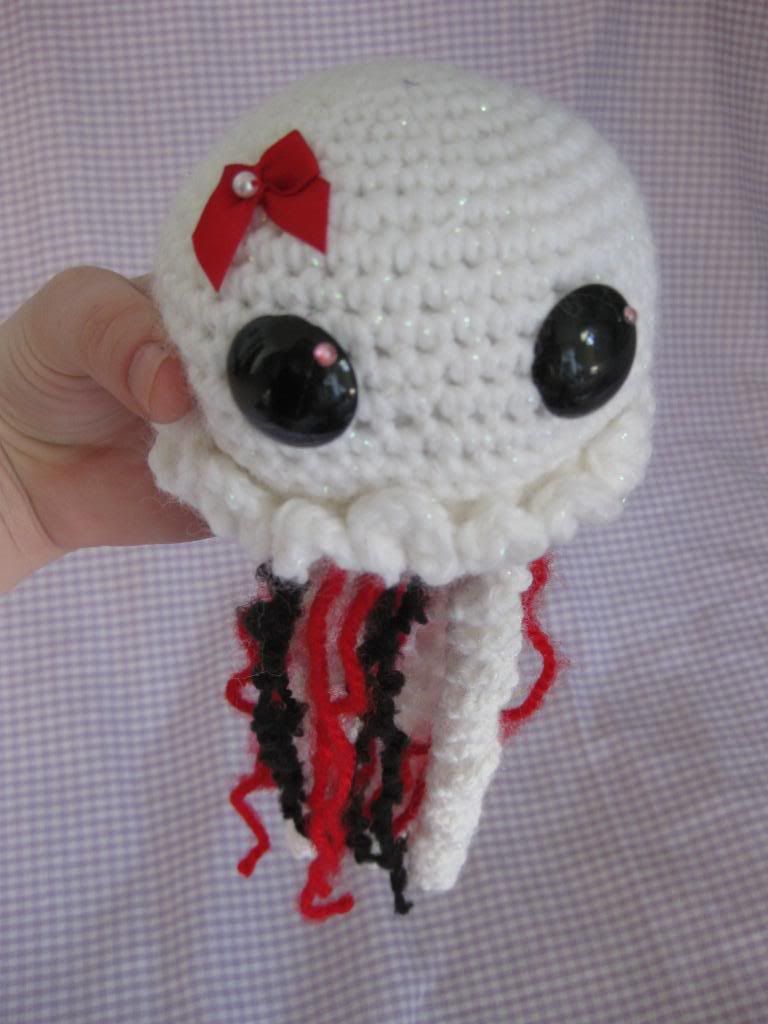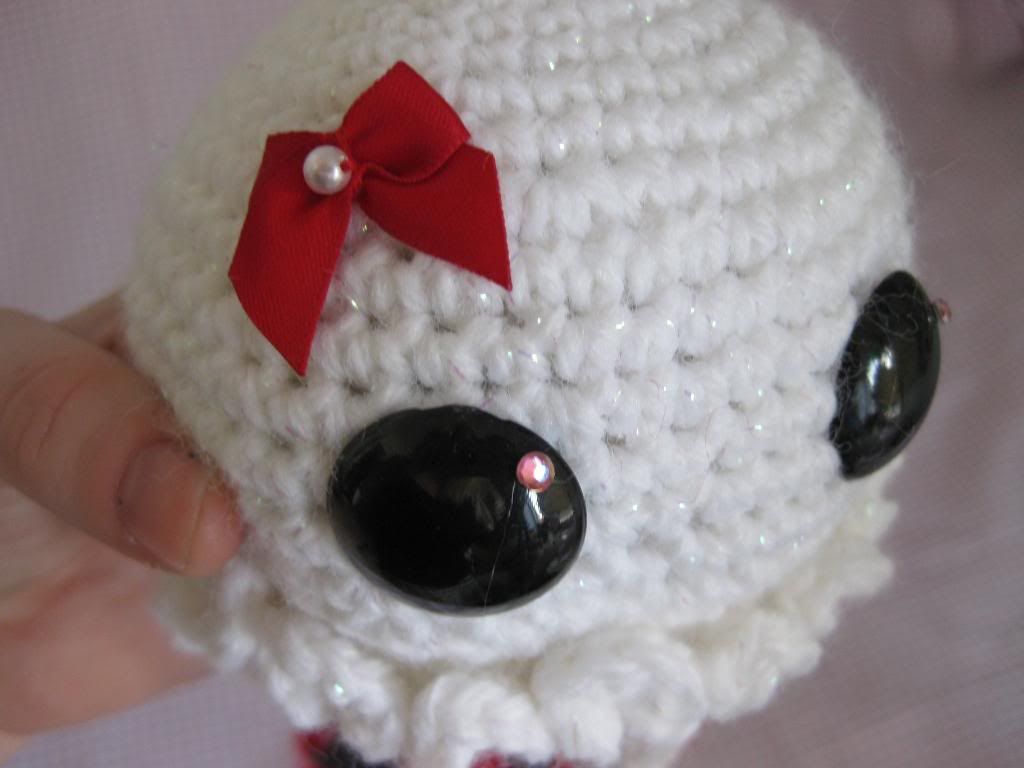 I had such a jellyfish fever, that I wanted one I could always carry around with me. So I made myself a little hairclip.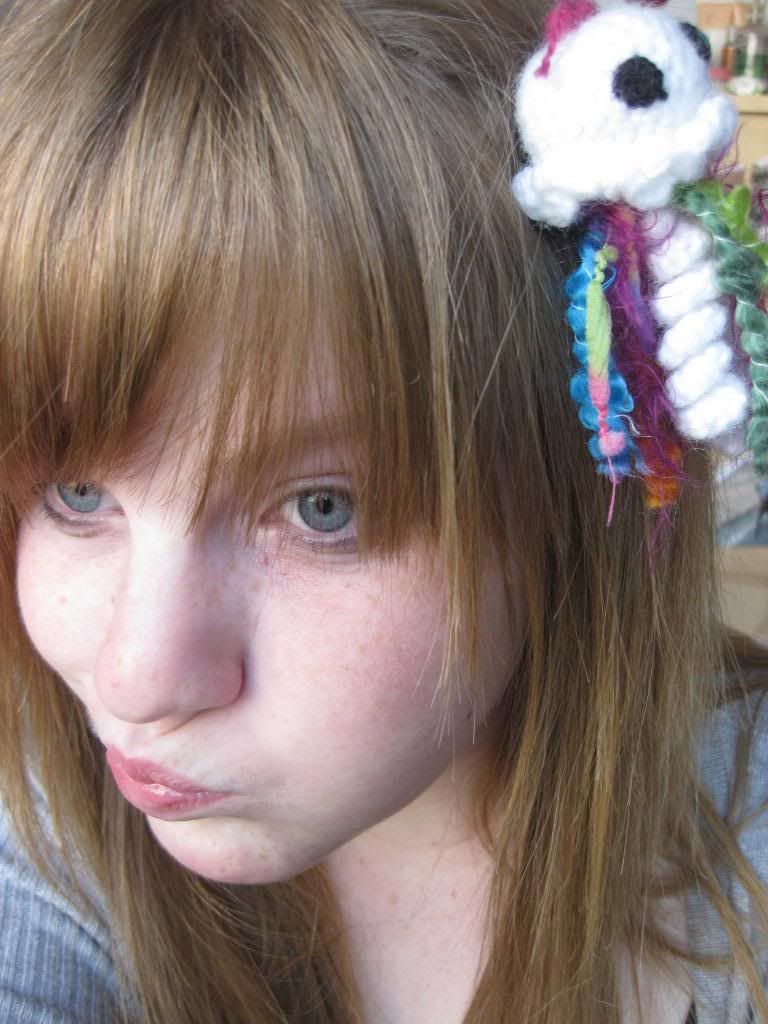 As you can probally tell, It's very hard for me to resist adding a cherry to anything:
Thanks for looking.