Ok...so a bit of a back story. My Mamaw passed away January 19th of this year. This is my family's first Christmas without her. She was the glue that held us together. She was also a GREAT craft-er! She had 12 grandchildren and 6 great grandchildren. She made these awesome snowflakes that she would hang on the Christmas tree every year. She had one for each of her grandkids. Every snowflake had a picture of a grandkid in it too! It was kind of tradition to go to the tree and search for your snowflake! She was amazing...But anyways, I decided I would make a snowflake for each of my family members with her picture in the middle. So every year they could hang her on their Christmas tree like she always did for us. I hope they like them.
This is the snowflake before it's put together. She/I used plastic canvas and yarn.
I made 11 snowflakes altogether.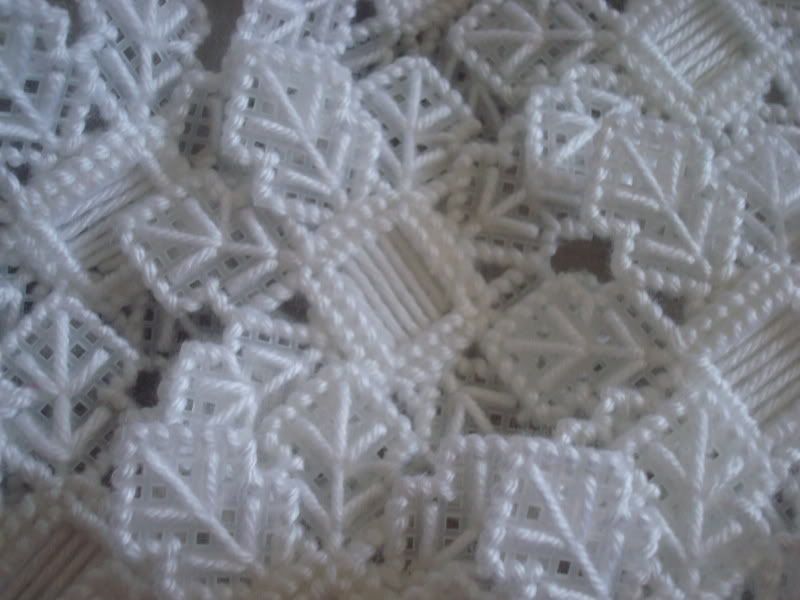 Here is the snowflake hanging on our tree without the picture.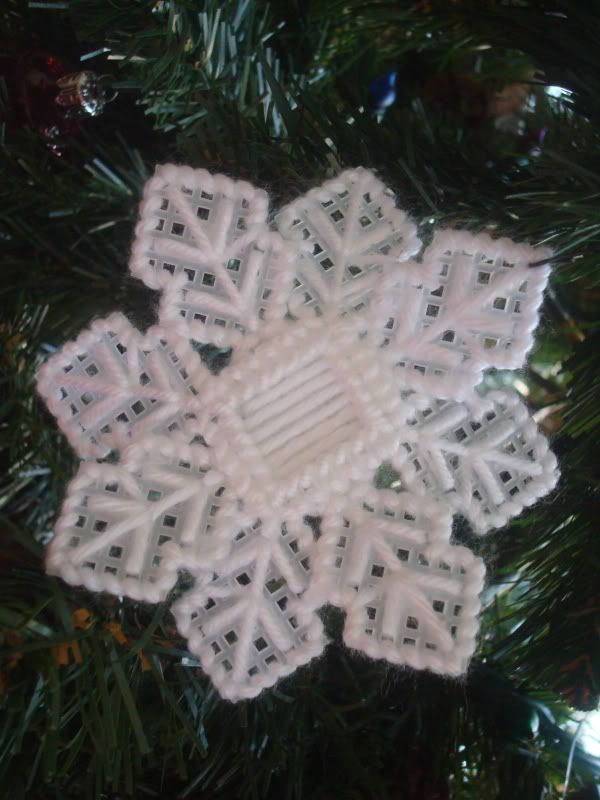 Here is the snowflake with the pic of my Mamaw.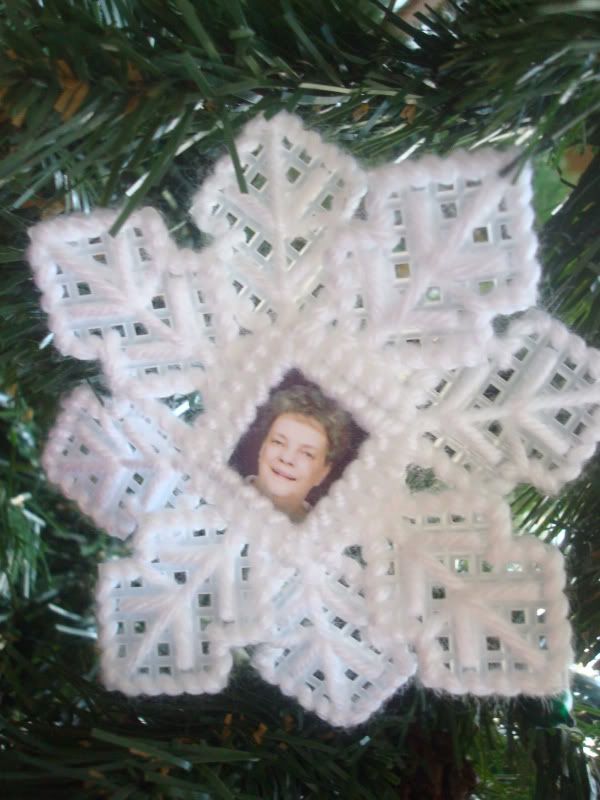 Enjoy!!
Let me know what you think!