this is walter. i rescued him from a box of celery at the restaurant i work at.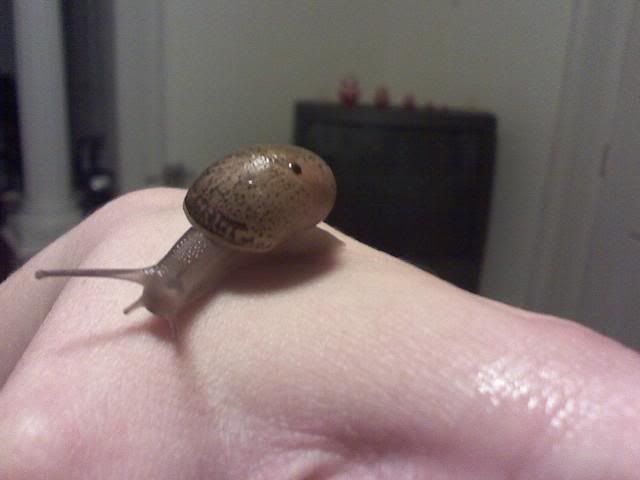 i just got a house for him,
but i want to make it a bit more homey. i read that snails like to climb (climb? glide? ooze?) so i would like to make him some sort of tree-like structure. any ideas?