I've been on a skirt binge lately. They're so cute and so easy!
Sorry the color is off. I had to use my phone since I can't find the charger for my real camera.
This one is wrinkly because it's pic was taken post wearing.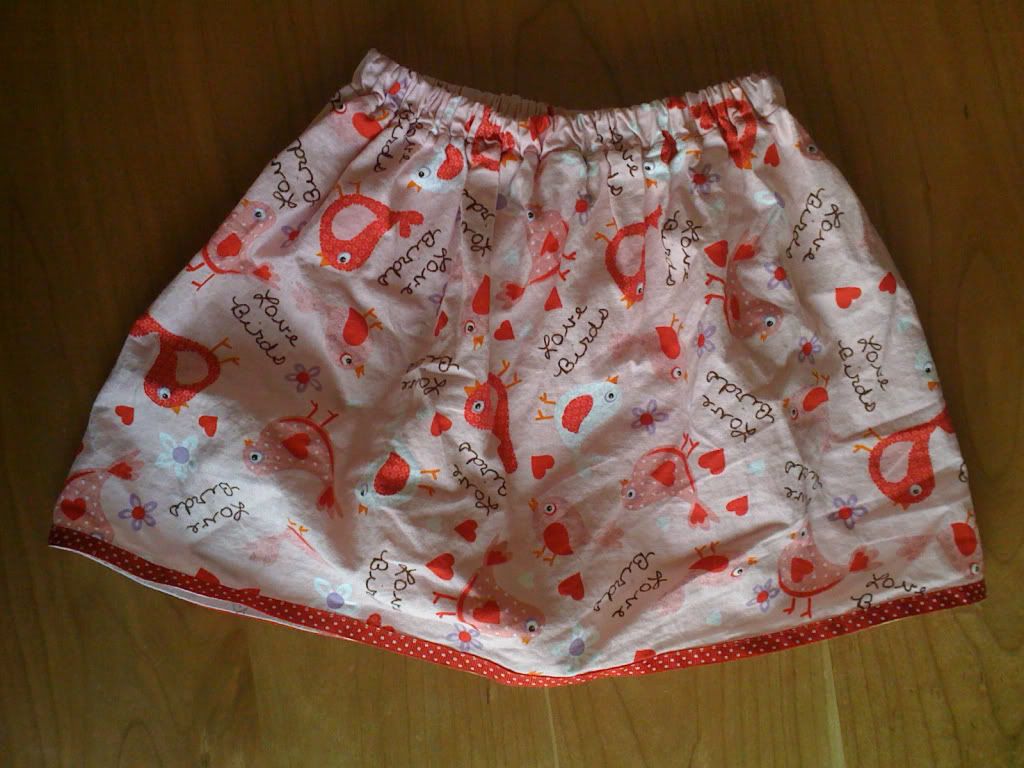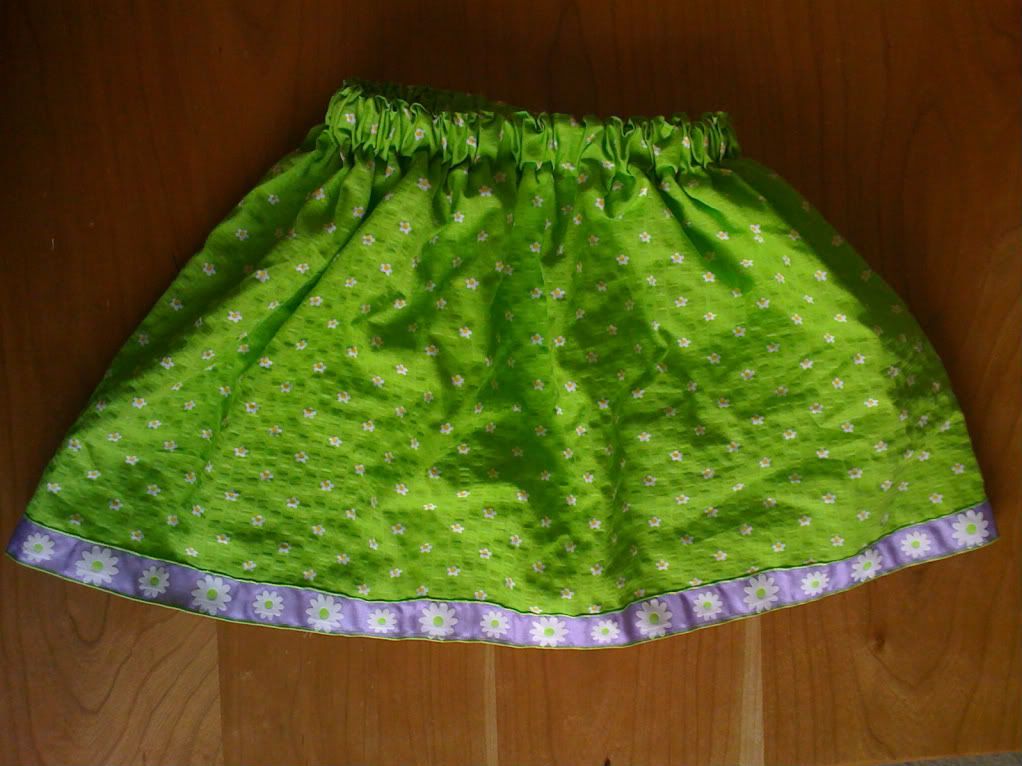 This one is for a friend's kid whose birthday party we're going to this afternoon. I made it according to the waist measurement she gave me, but it looks huge. Hopefully it's not too big.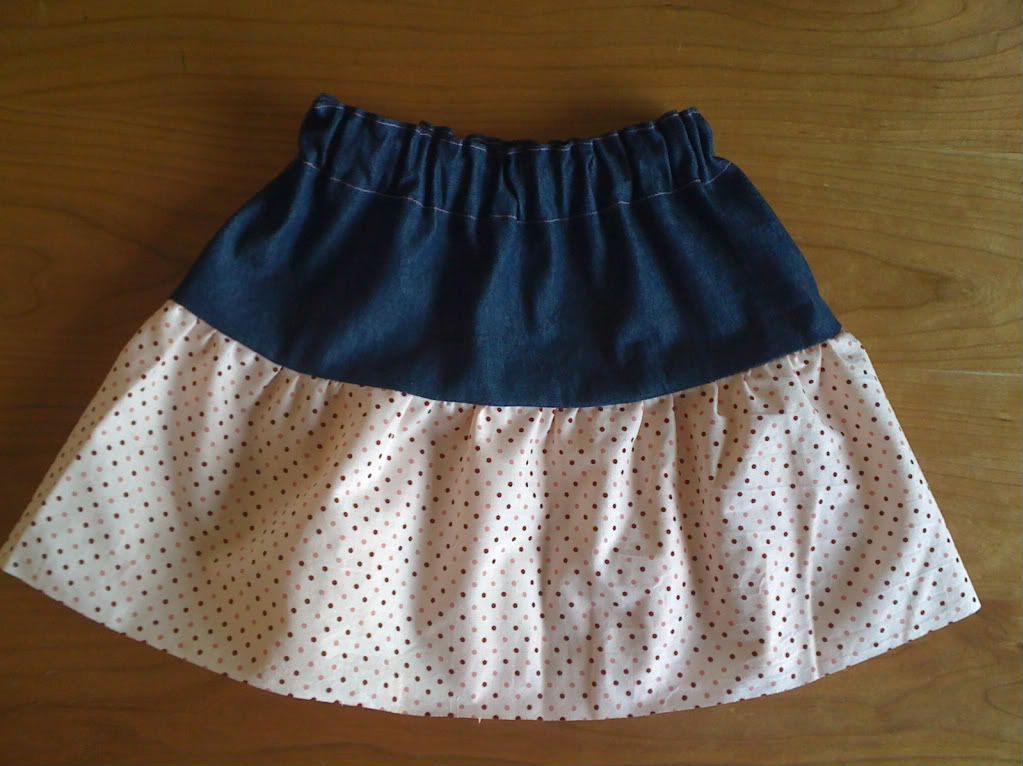 and one action shot