So I decided that my daughter needed a shirt that proclaimed that she was the big One Year Old to wear when we went to the Aquarium with my in-laws on her birthday. I looked through my scraps and found sparkly, fuzzy green, zebra faux fur, and lots of ball fringe. Here's what I came up with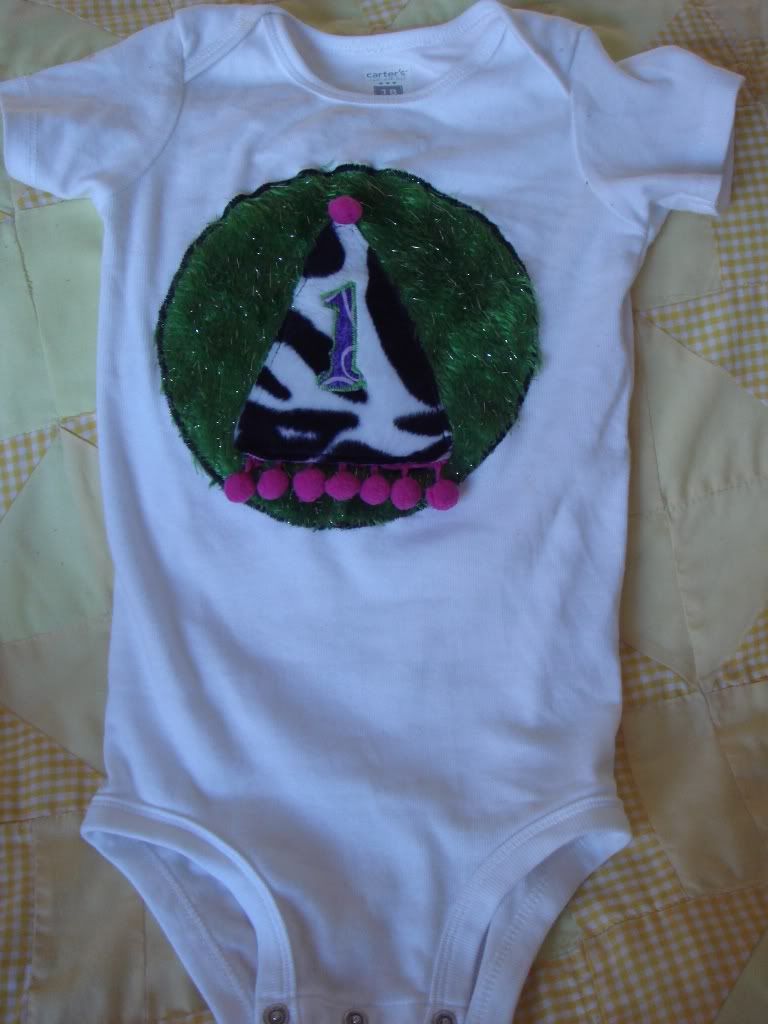 I now remember why I said I'd never work with fun fur ever again after I finished the protect I originally bought it for. It looks like I murdered a Muppet.
I'm still working on my skills with the applique. I have trouble with curves. If anyone has tips I'd love to hear them.
Also I tried to get some action shots but she was NOT in the mood. Hopefully my mother in law will send me some good ones from her birthday.
Katie was wearing her 1 shirt to lunch with friends the other day and a girlfriend commented that she wished she could make something like it for her daughter's 4th b-day coming up this weekend. So back to the scraps I went. I also discovered that Walmart has Granimals clothing which has lots of basic, solid color shirts for cheap.
So here is soon to be 4 year old Kylee's Birthday shirt.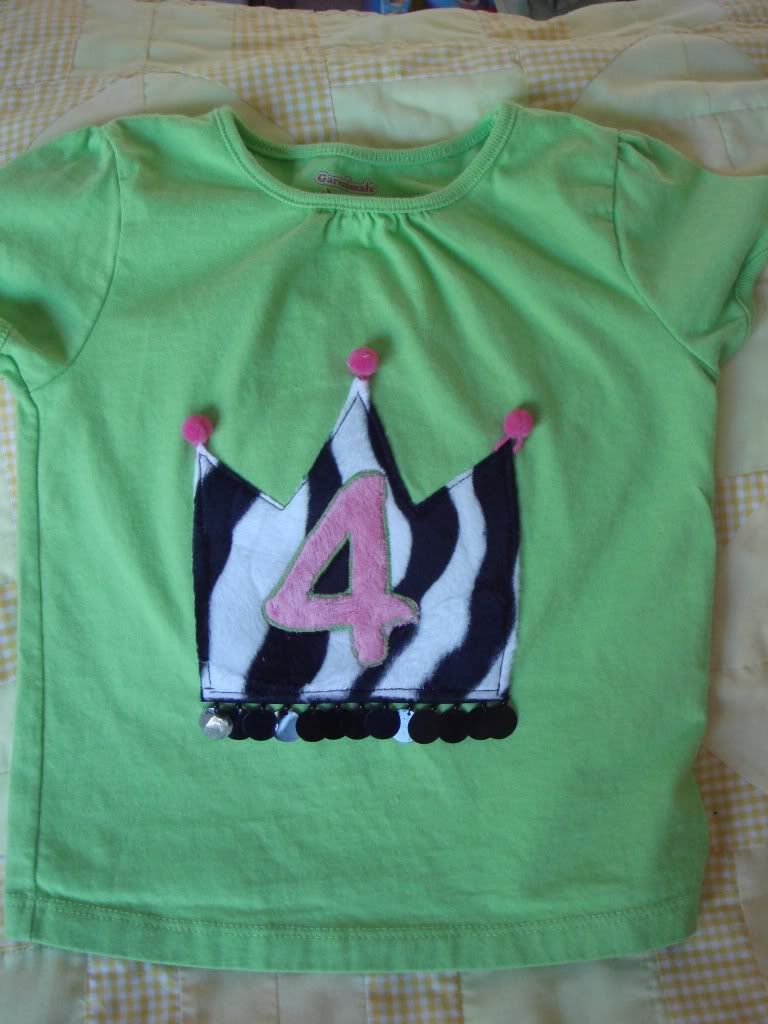 The colors are really washed out in this pic, sorry bad lighting. I'm getting better with the curves, but still need work.
I had so much fun making these. I'm thinking I'm going to make it a tradition with my daughter.