So hubby went to the Louisville Truck show a few years ago and brought home like 15 Cummins lanyards. After giving some to family and friends and using them ourselves we were down to one. Hubby was coveting it for a super special project, he just didn't know what.
He approached me the other day and asked me to make a collar for the Ebbs. So after he carefully removed all the hardware I was left with a piece about 2' long. Perfect size for a dog collar except...half the print was on the top and half was on the bottom.
I brain stormed and after a few minutes it hit me that I could make a martingale collar. Once the lanyard was cut down to size I could make the pieces match.
Close Up of the Collar: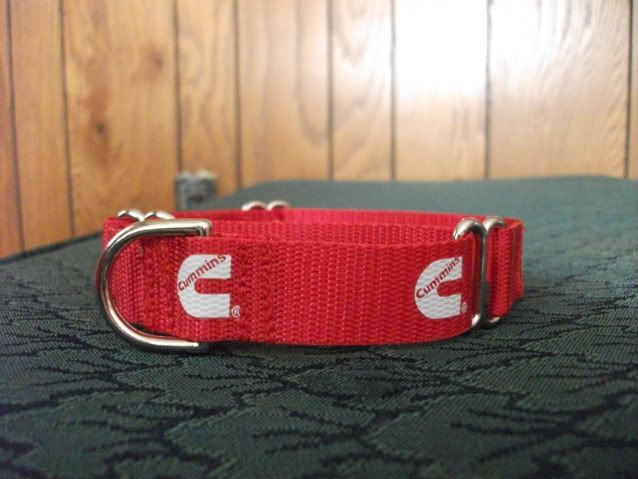 Our model:
"I iz bad azz in my new collah"
"Give me da kookie pleaze, k thankz"