Well, I'm just barely starting out but I finally have my craft room set up so I took pictures of everything and might as well share my machines.
Here's my Singer I'm attempting to get started with. Came from a little lady down the street who loved it but couldn't lift it anymore so she finally broke down and got one of those new-fangled plastic jobbies. It does weigh a ton.
I remember my mom having one of these when I was little (except it was green) and that was the only sewing machine I'd every played with before.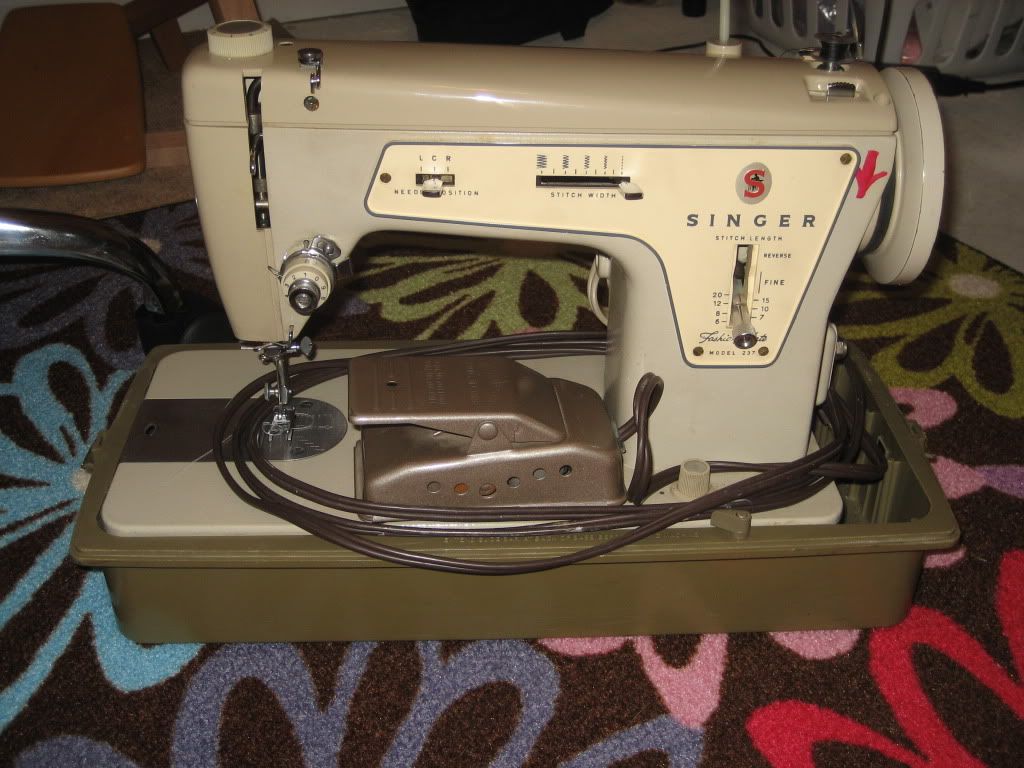 And here is what I believe to be a Morse IV Fotomatic 4400. (Please correct me if I'm wrong... I have no documentation on it or anything.) I need to find a place to have it looked at because it hasn't been kept in under most pristine of conditions so I'm not sure if it'll work or not. Hasn't been used in a looooooong time. My mom said the person who had it before loved it but it always "broke thread" for Momma so she gave up on it and it has just been sitting around or in storage or who knows where, here and there since.
I haven't gotten up the courage to plug it in myself. I'm afraid I'll break it if it's not already broken because I don't even know where to start with "checking it out." :-P