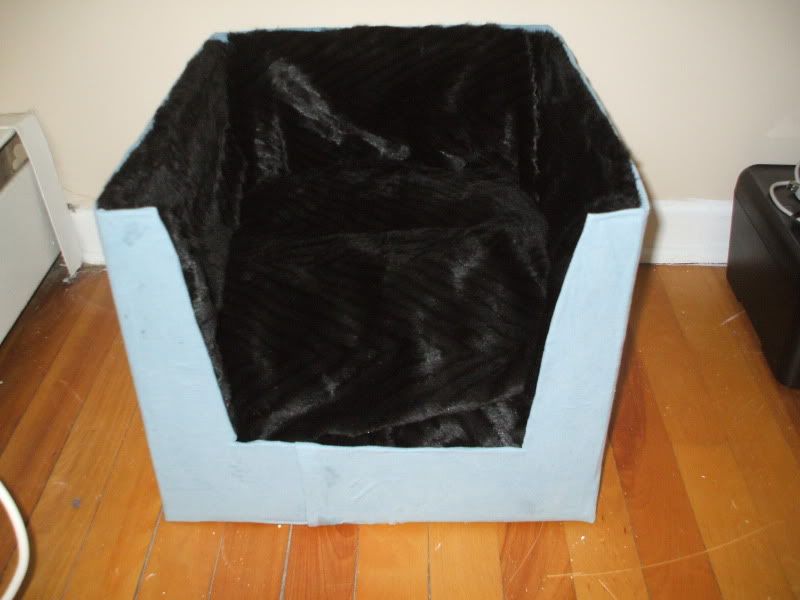 We're getting a new kitty in a day or so, and I had a thought: what if he doesn't want to sleep on the human bed?
Better make a comfy alternative, stat!
So I got a cardboard box, a pillow, some fabric, a piece of soft faux fur, and my trusty spray glue. Then cat bed was born.
I hope he likes it! I'll see if I can post pictures later of his reactions