This is where the addiction started, my friend brought a long arm machine and I had this fabric in my stash but was unsure how to use it since the print is so large, I decided on this for my daughters bed:
This is the front:
I then decided this quilting thing was pretty cool and also had all this poly/cotton blends in my stash so did this: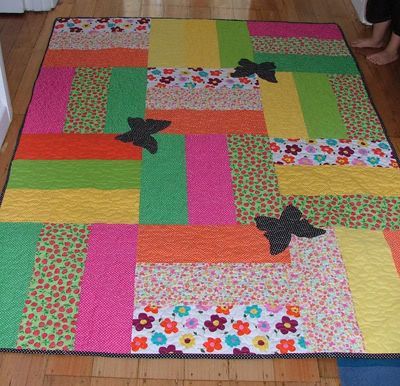 The butterfly's are machine appliqued over the top, before it was machine quilted.
Here's a shot of the back:
I then got really full of myself and did this one, since my nan is my greatest fan I made this for her birthday: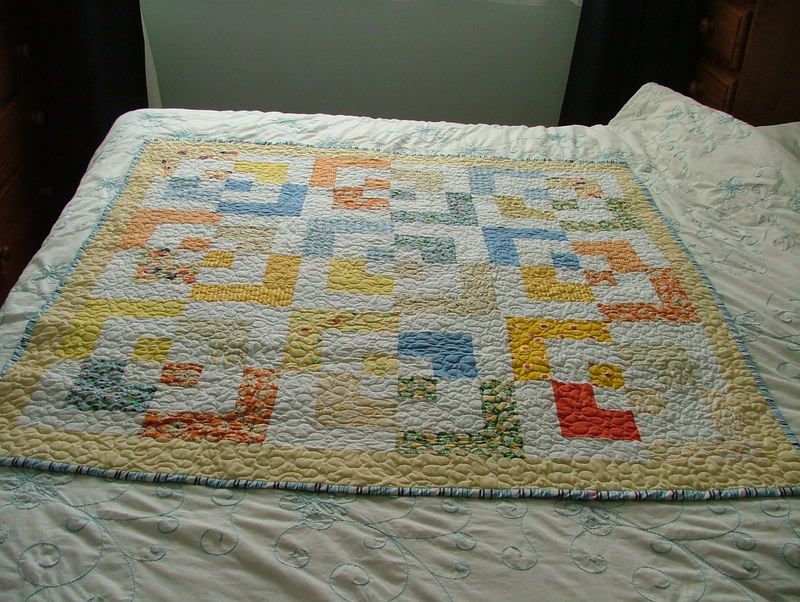 It's a bento box pattern. I love the puckery look after it's washed for the first time.
Here's a shot of the pieced back: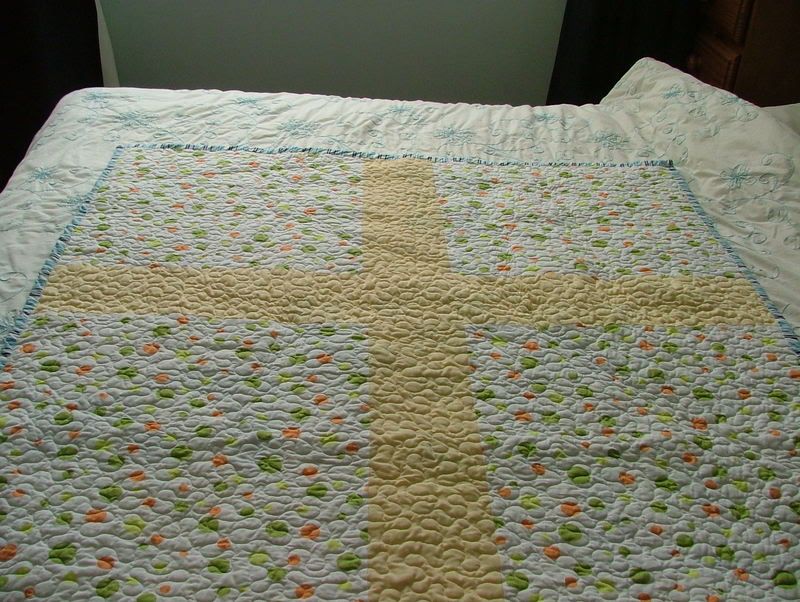 Thanks for looking
Melissa