Alright, so a week ago. My husband and I went to Vegas for my birthday. We'd gotten a killer deal from The Mirage as we've stayed there before. 2 night stay and 2 tickets to The Beatles LOVE for $300. Both of us are HUGE fans. So, we planned to see the show, then hit The Revolution Lounge.
Me, being the tomboy I am realize, well crap...jeans aren't going to work. I can be fashionable when I want to and (with a little help from my friends) made this fab skirt and finished the day before we left! I just started sewing this November and it's mostly been tshirt reconstructions, so this was my first full project! I'm very pleased and got loads of compliments while in Vegas!
I'm not used to being girly..and wasn't actually trying to be (my knee was bugging me a bit), but it seems to work in my advantage in the photo!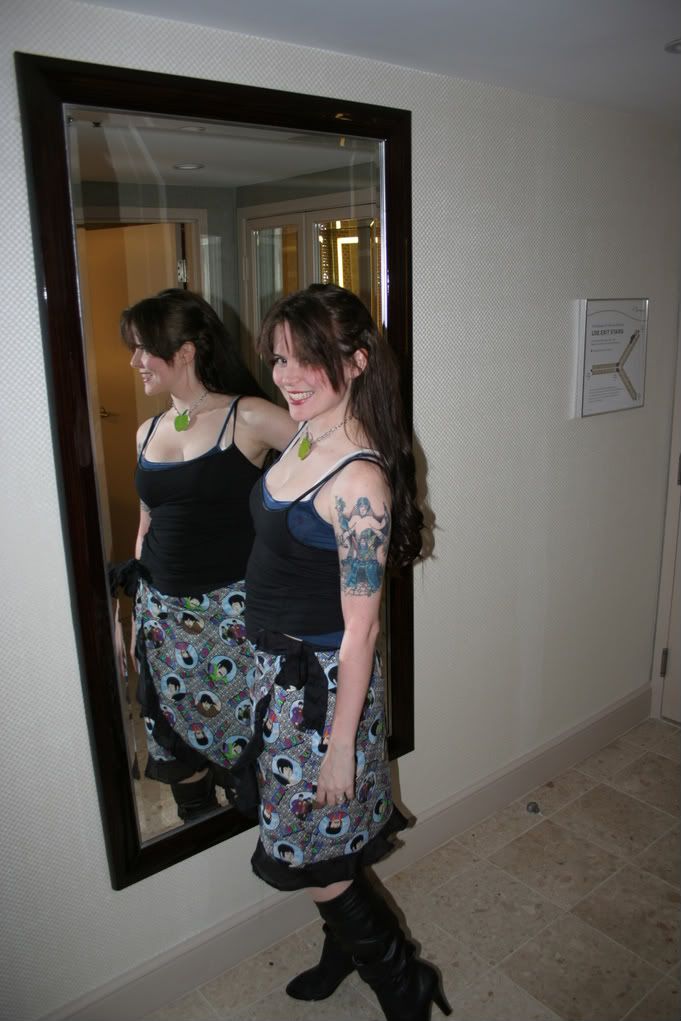 and because I'm a total geek...I have to post this. I'm a Paulie girl and that's his original Hofner violin bass. WANT!!!