I made this Halloween tree for my partner,
Dragonfly4
, for the "13 Days of Halloween" Swap! I bought this cheap wooden tree in the kids Halloween craft section at JoAnn Fabrics. It was one of those that had a cheesy face sortof "drawn" on it and kids could just color it with markers or paint it. It came with a bag of wooden halloween ornaments that were equally as cheesy. I think the whole thing was about $4.99 or something.
Anyhow, I already had black acrylic paint and spray adhesive and I bought black glitter dust. I bought a quick-dry glossy spray-paint/varnish to seal the whole thing when I was done. I used 2 coats of Gesso on the whole thing, then painted two coats of black acrylic paint, then spray adhesive, then lots of glitter....repeat on the other side.....then I coated the whole thing with a ton of clear glossy spray paint.
Now the ornaments were actually these little metal "things" I found in the scrapbooking embellishment section at Michael's. I think they were either $4.99 or $6.99 or something for 16 of them. Some of them had a single hole at the top and others had one at the top and one at the bottom. I thought these would make perfect ornaments and I could add beads with my jewelry-making supplies. I made the hooks (to hang the ornaments on the tree) out of jewelry wire and I added charms and beads to all the ornaments. There are thirteen ornaments in all. Enjoy!!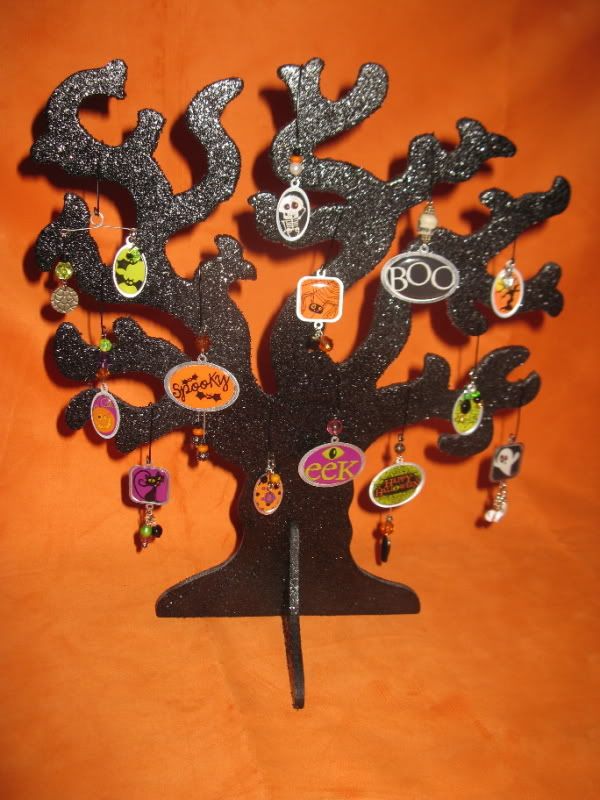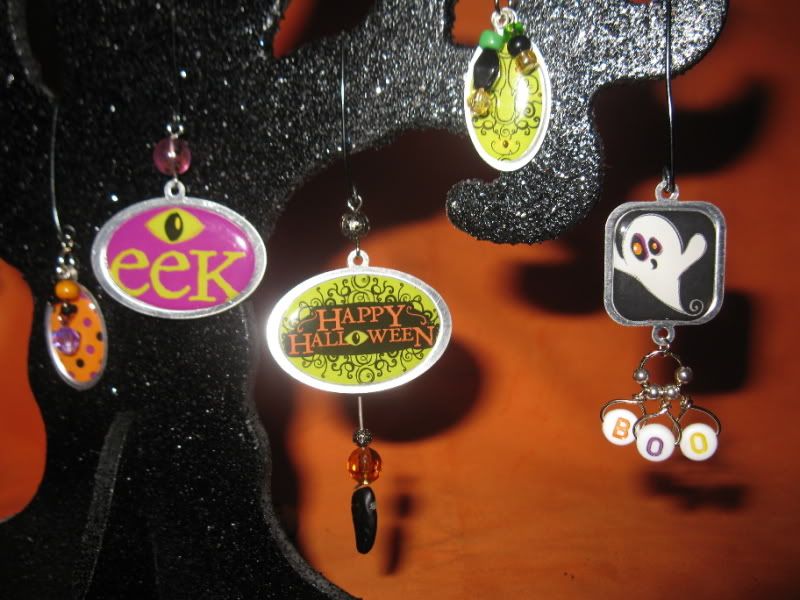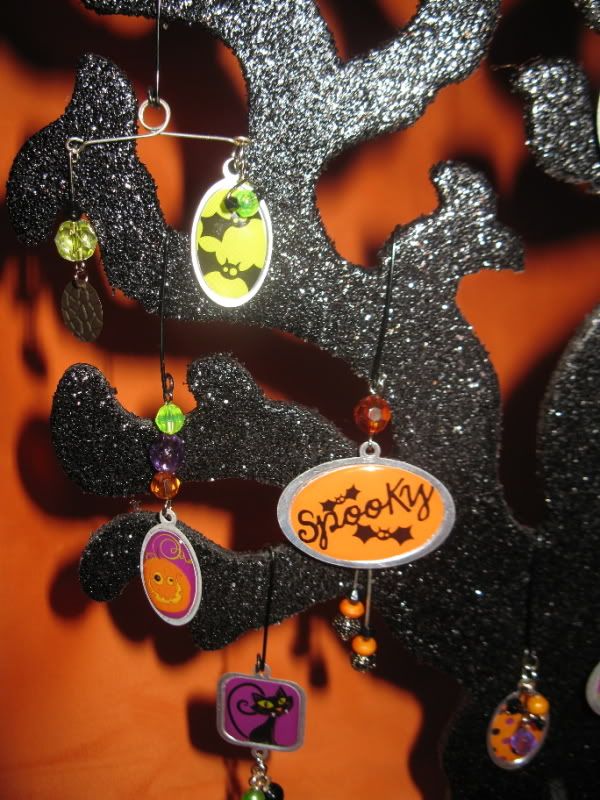 Here is the link to the swap gallery:
https://www.craftster.org/forum/index.php?topic=323053.0