Well I decided to post this here because its not a toy and didn't seem to fit in the other categories very well.
I just completed a "Fun with Felt" swap and as part of that swap I made some felt sushi! I LOVE the way it turned out and would really appreciate some feedback!
Little side note -- I made the box as well for the sushi and covered it with this cool black crushed velvet-like paper on the outside and a dark green handmade paper on the inside!
All four sushi rolls: 2x California Roll, 1x Fat roll, and 1x Salmon roe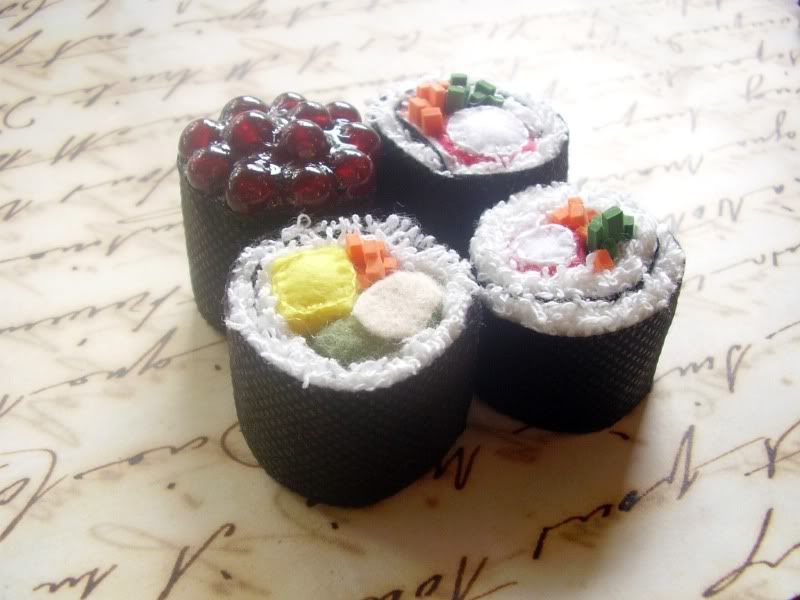 Ikura -- Salmon Roe
California Roll
Futomaki -- Fat Roll
This one has avacado, egg, and carrot in it.
Tamago -- Egg
Maguro -- Tuna
Toro -- Fatty Tuna
Ebi -- Shrimp
Ginger and Wasabi
A Fortune Cookie...
...with removeable fortune.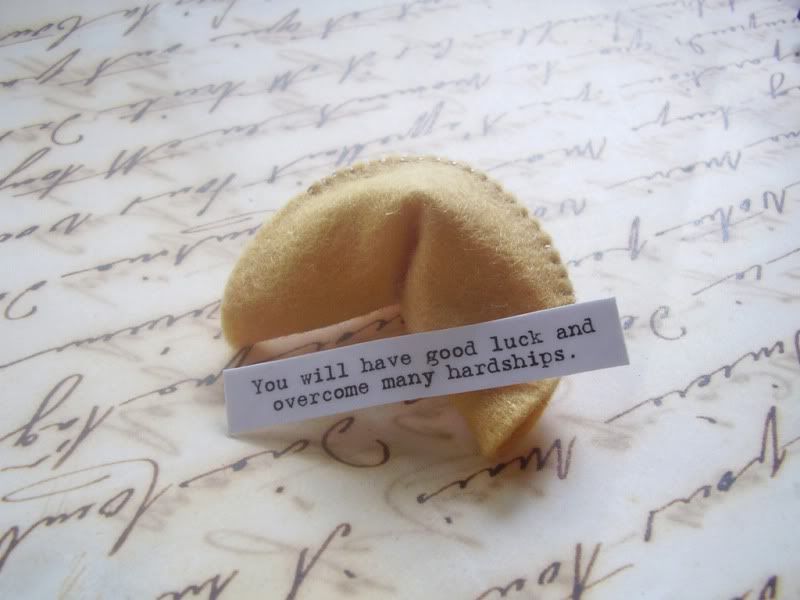 ~~~~~~~~~~~~~~~~~~~~~~~~~~~~~~~~~~~~~~~~~~~
I also made a few other fun things for the felt swap. First a pair of newborn baby booties. I altered the pattern from Heather Bailey's website. Here is the link:
http://www.heatherbaileydesign.com/Booties.html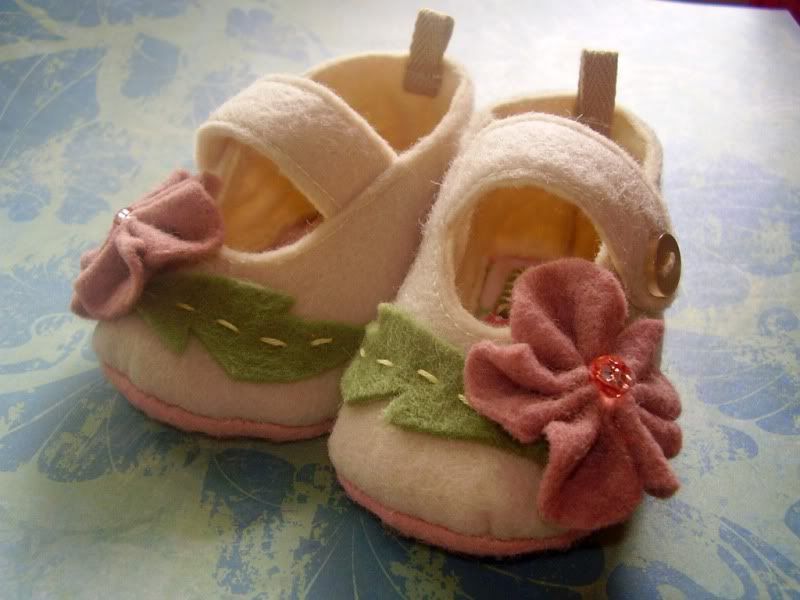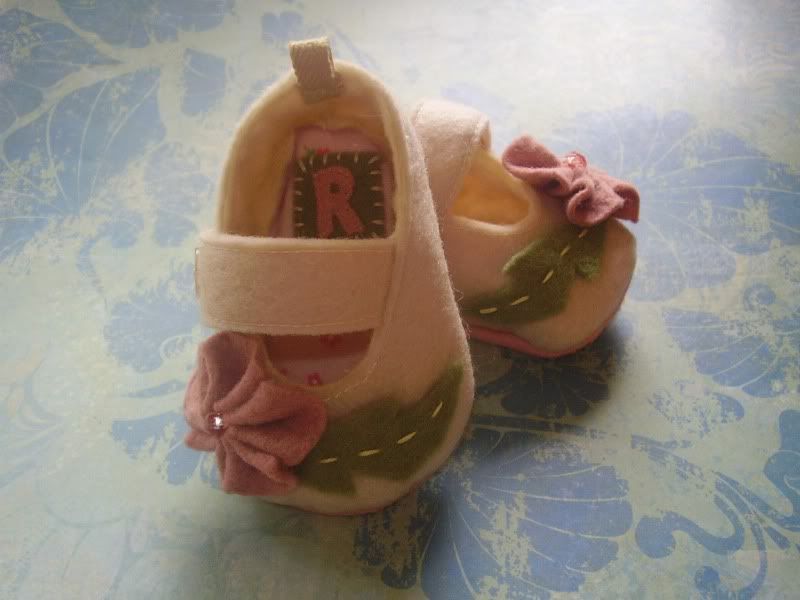 And lastly, I made a cat teaser toy using a dowel, some ribbon, a fuschia jingle bell, lots of glue and some beautiful wool felt. I used a template from MarthaStewart.com for the leaves that can be found here:
http://www.marthastewart.com/portal/site/mslo/menuitem.019e967a237b3c7ba70ec2109373a0a0/?vgnextoid=960f540d7050f110VgnVCM1000003d370a0aRCRD&vgnextchannel=bbb7a99556c5f110VgnVCM1000003d370a0aRCRD&rsc=pets-taxonomy-list-filter_pets_pet-projects&lnc=bbb7a99556c5f110VgnVCM1000003d370a0aRCRD
Oh and I fixed the stupid wrinkle at the tip of the green leaf after the picture was taken:
Anyway that's about it!