Here is what I received from my partner. It is all absolutely perfect. The sewing kit is adorable. I put it already to good use, hence why the needle book isn't in the picture (it is somewhere in the sewing room... I could not find it!).
Thank you so much!
first, a sewing kit, with vintage fabric as lining. I like it very much. Knitting needles (aluminium are my favourite, thanks!), vintage buttons, a knitting book (so handy, thanks again!)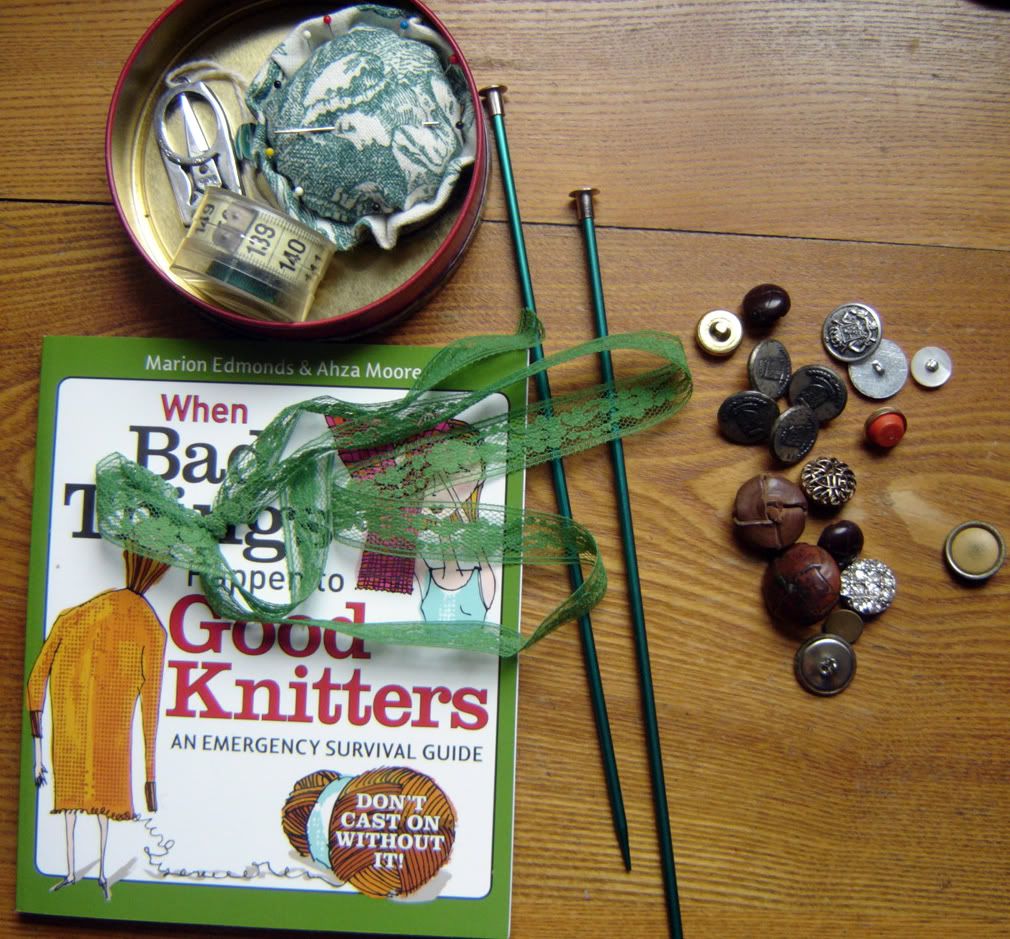 a very nice sweater vest, hand knitted. Great job! It fits me perfectly and it is so pretty. The pattern is from the 1960s or the 70s and a copy was included. I carefully stored it in my pattern binder. Thank you!
the left-over yarn.The colour is perfect for a fair isle project I have in mind! I will make good use of it.
Action-shot! My partner also sent me a very nice dark brown leather skirt, which I am wearing on this picture. It does not show very well due to the poor lighting, but it is a very fine skirt.
thank you so much!