so here is my wonderful package from kwality570! we just filled flat rate boxes wit stuff we thought the other would enjoy and oh man do i.
here is the whole lot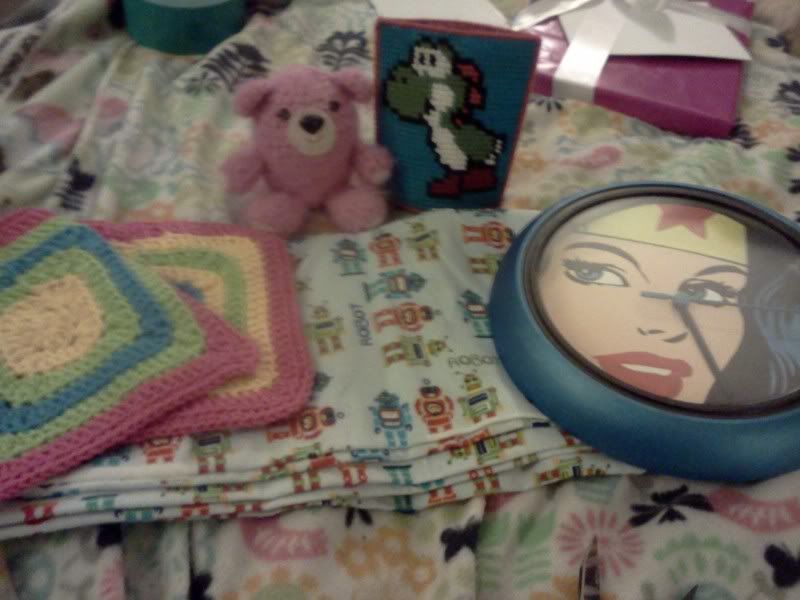 some awesome dishcloth wish i hve decided are washcloths since the hubby and i both needed new ones. what perfect timing! and theyre so bright and happy!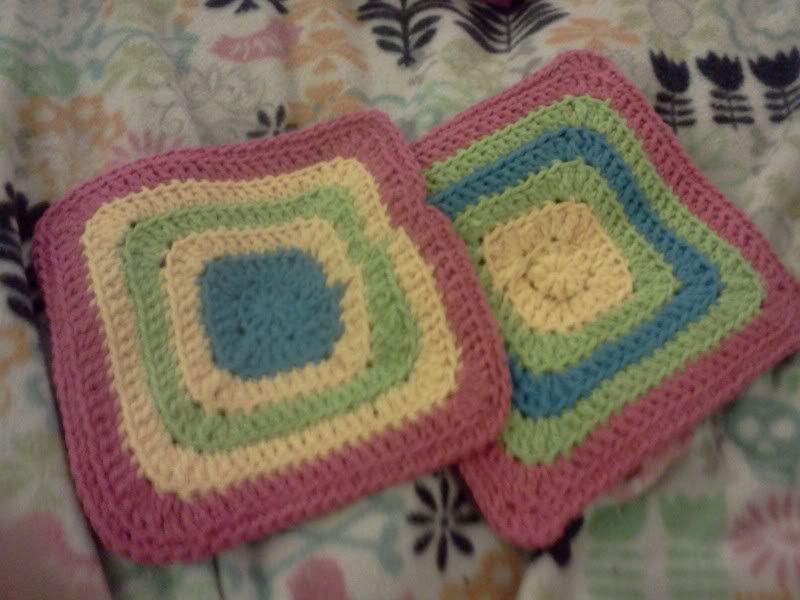 and awesome yoshi pencil case and crocheted stuffed bear!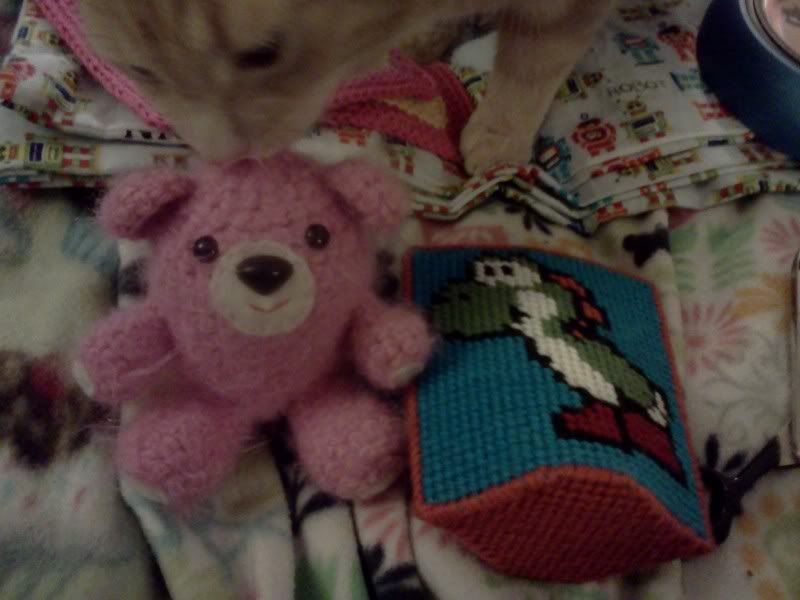 and the obligatory cat shot. dont wory i saved the bear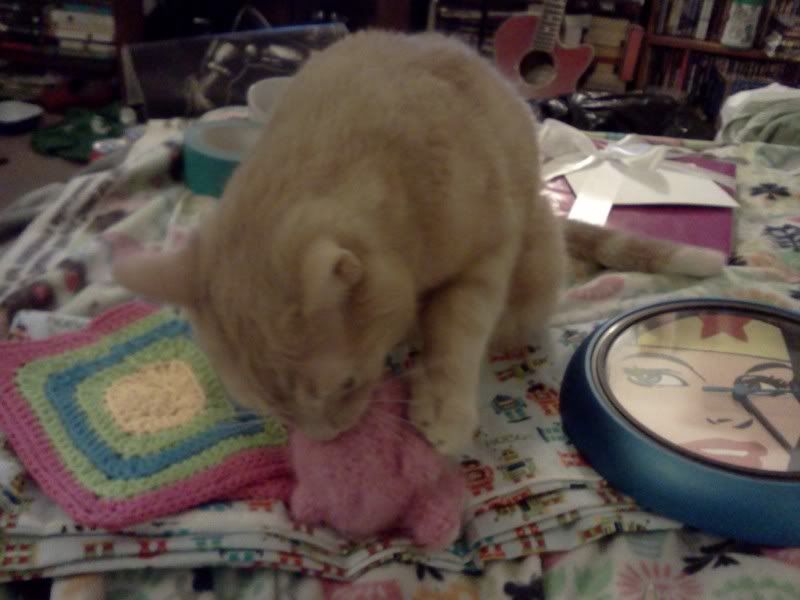 and my favorite, a wonder woman clock. that think is amazing!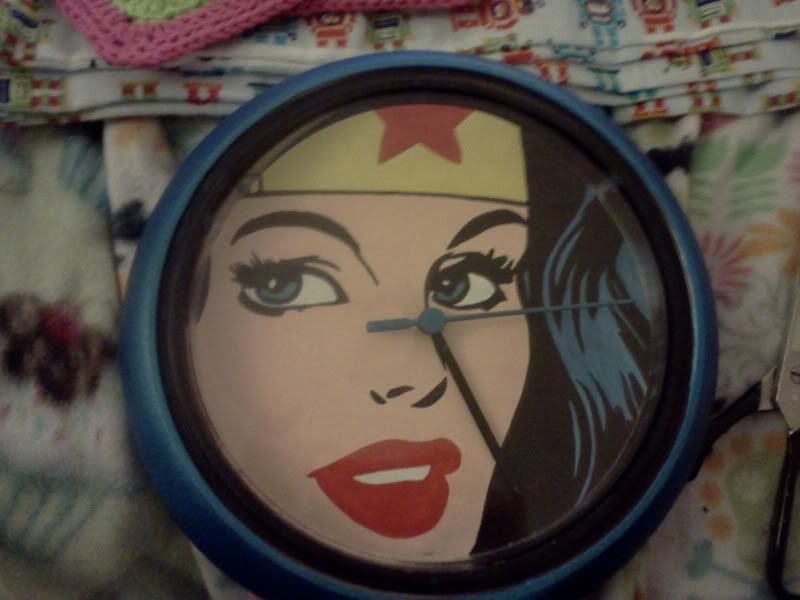 there is alo a robot fabric pillow case that i forgot to take a sigular picture of but its awesome
and because this was not the frst piece of wall art kwality sent me here is a shot of the wall so you can see all her lovely work (and she can see it up too!)