so these are the lovely shoes that i got from bigmouth!! i love them so much. i woke up this morning and found them on the living room table, i guess they came yesterday, but no one told me. i was so excited!! so, i got to wear them to my final today, i think they brought me good luck!!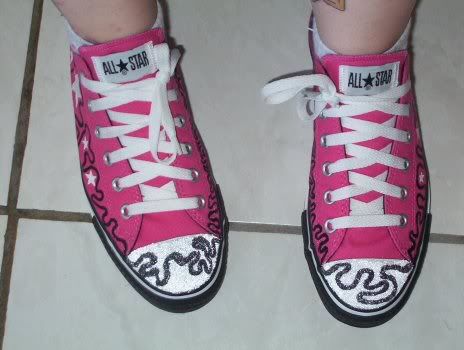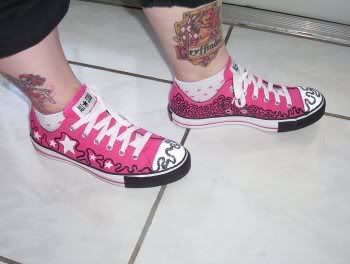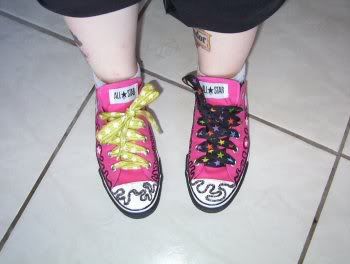 i just realized that this picture looks a little funny, probably the angle i took it at, sorry for crappy pictures!
i have a huge bucket of shoe laces, so i had to change them from the white ones.
thank you so much bigmouth!! i love the shoes a lot!