My goal for my spring break, which was last week, was to use up the last of my cotton yarn and finish a scarf. That plan got slightly derailed when I got home and my mom gave me FIVE more skeins of yarn, but I still managed to use up most of it
First up, the scarf. Made of some wool blend that I bought (and started working with) ages ago. It worked up really nicely and I'm pretty pleased with how it turned out.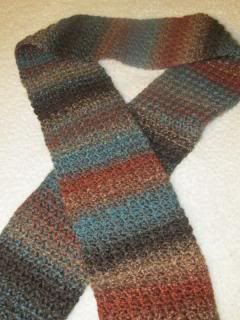 Next, mug cozies. I just made the pattern up as I went along. They fit "standard size" mugs (so about 3.25" wide). I ended up making four of them, though I have a maroon one in progress right now.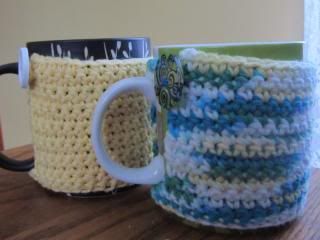 Next, dish scrubbies. I used
this pattern
for them and then just tweaked it until I was happy with the size. A quick google search will give you a couple different variations on that pattern to work from. Anyway, I ended up making three of them.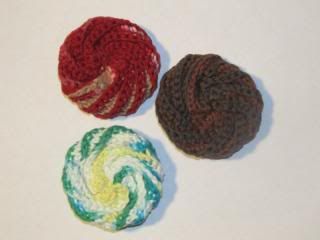 Next (almost done, I promise!) a set of holiday coasters, in an attempt to use up as much of this Christmas-y yarn as possible (I still have some left so I might make a mug cozy out of it or something). I ended up making 5 coasters total.
And finally my favorite projects, coin purses! It was my first attempt at sewing a zipper onto anything I've crocheted and I think they turned out pretty good! I also have another one of these started that isn't quite finished yet.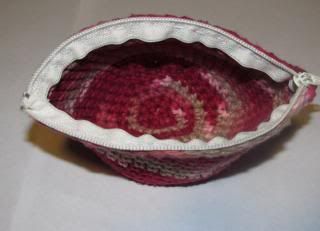 So all in all, in just a little over a week I crocheted...
-About half of that scarf to finish it
-Four mug cozies, with another started
-Three scrubbies
-A set of five holiday coasters
-Four coin purses, with another started
I'd say that's definitely not too shabby!