Hey evey body!! I haven't posted in a coon's age but here goes nuthin:
I was randomly surfing the web one day and I decided to look up scale mail and I found the coolest thing ever!! I had seen where people were making chainmail with these cool dragon scales, but then I found that someone was making knit gauntlets with the scales rather then using jump rings, which can be tedious and painful, . The etsy shop for Crystalidyll (sponser) sells knit gantlets and bracers and dice bags etc... Although her stuff rocks!!! I am poor and I can't afford her prices, so I made one. I crocheted mine because I cant knit in the round yet. The scales can be found on ebay or
www.theringlord.com
and they are pretty cheap. Anywho here is my gauntlet, I hope you like.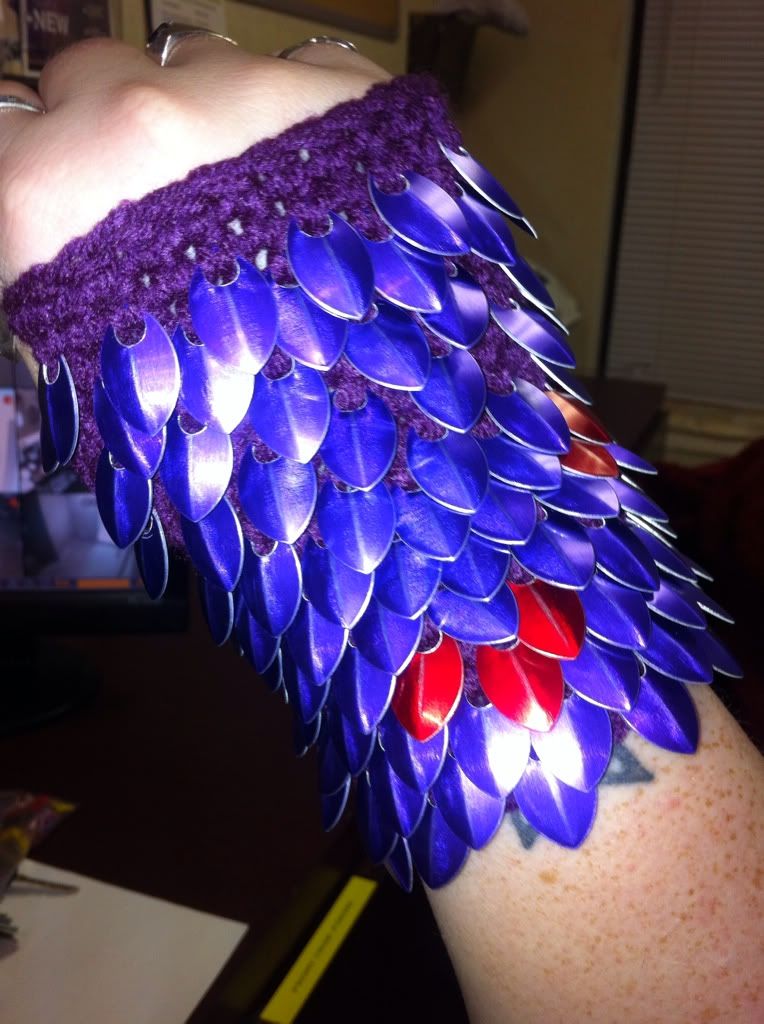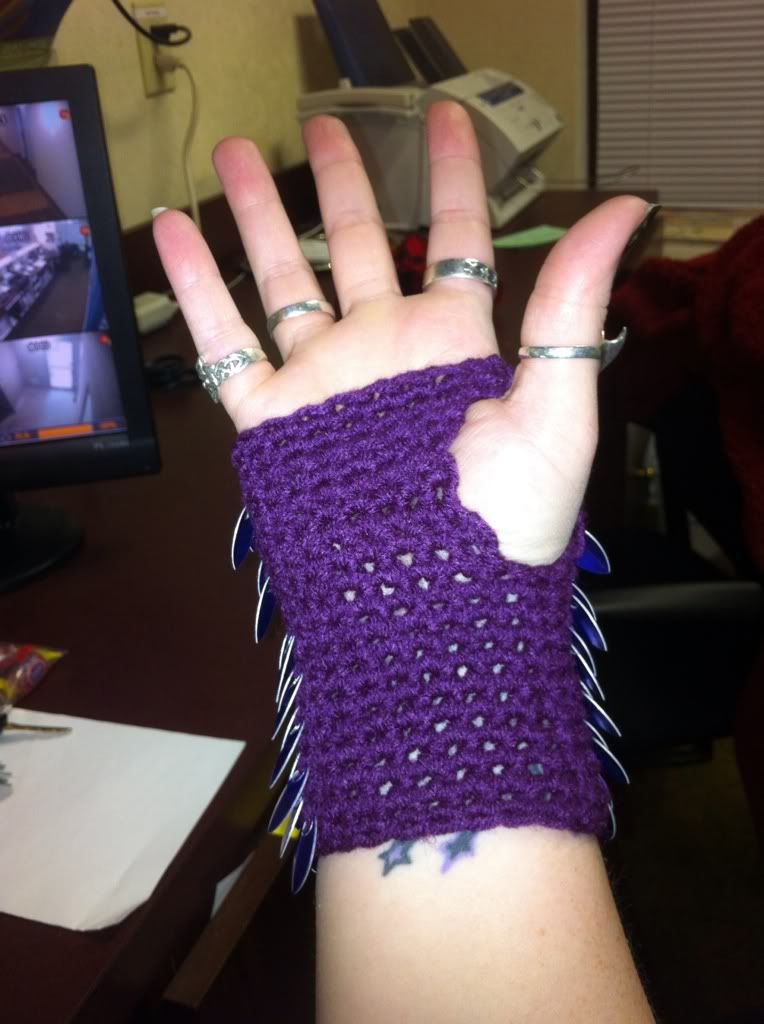 Tell me what you think please!