HI all. What an awesome category for a challenge. THERE ARE SO MANY GAMES TO CHOOSE FROM!! So I thought and thought and came up with a ouija board bag for the ghost hunter/gamer on the go. You never now when you'll end up in a creepy old house or a cemetery. This bag certainly solves that problem. The front of the bag is the actual board with a removable planchet clasp and on the back I drew a mystical oracle with eye and ahnk to add to the mysticalyness.
The bag is also quilted so it'll last forever, at least I hope so. Anywho, I'm pretty happy with it, and one of my favorite things is functional art and I think this shows that pretty well. well here it is.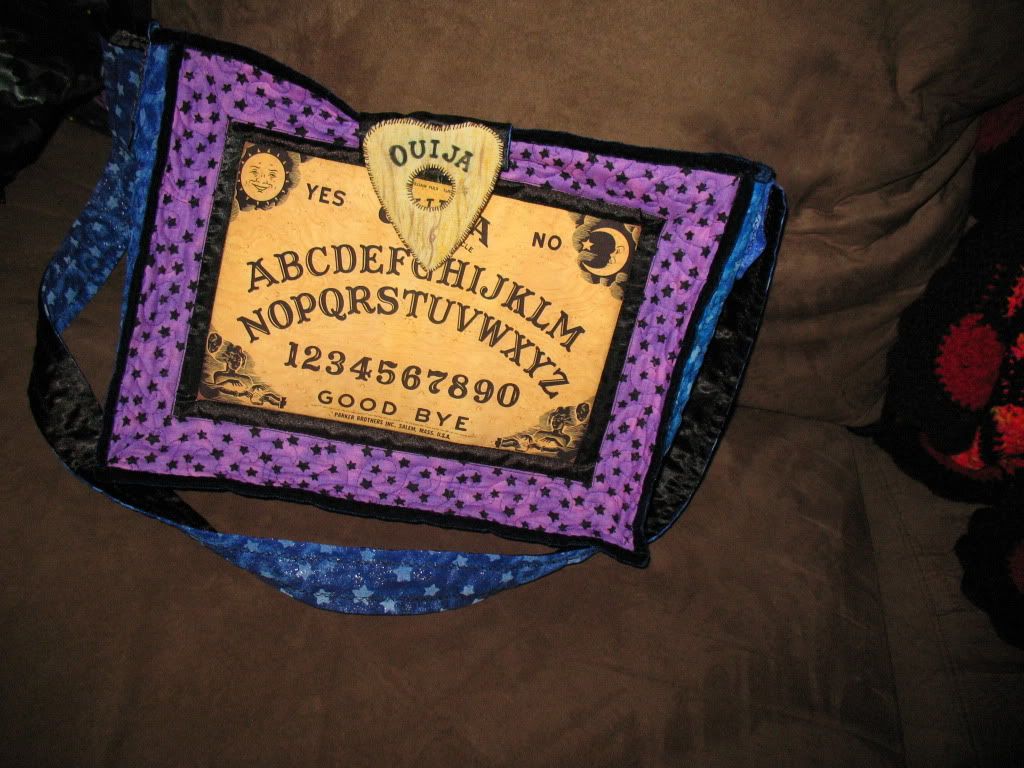 I put lots'o pockets for other such ghost device such as recorder, camera, video etc...
Here's the back which I shoulda took a closer pic but oh well
Here's the side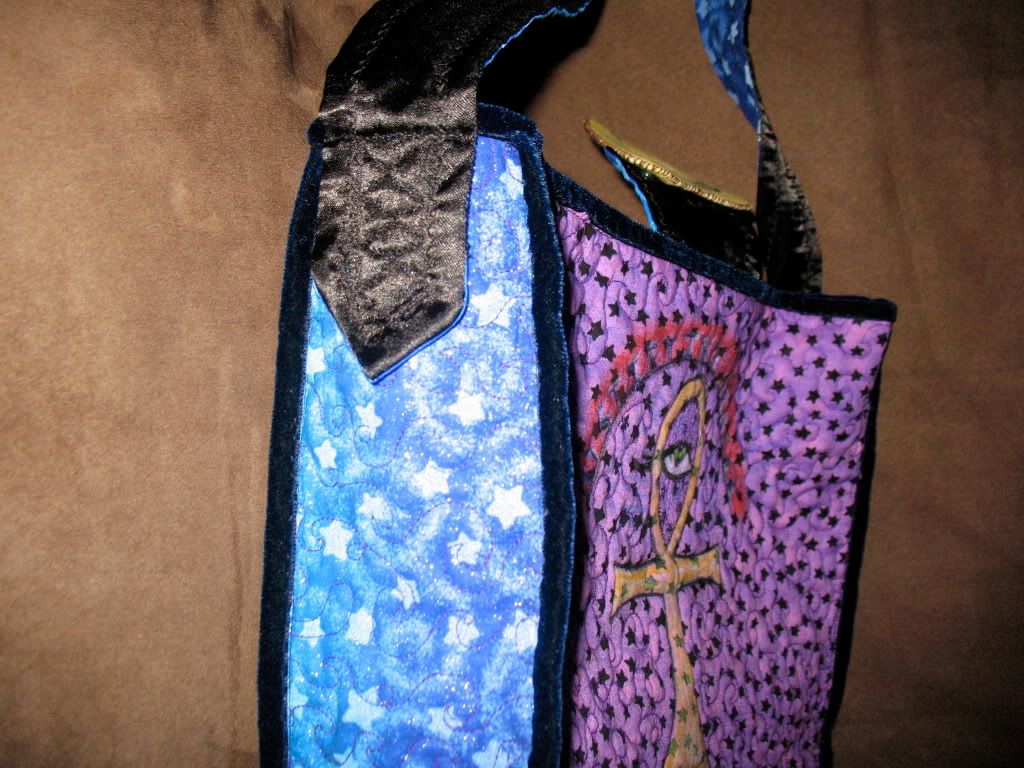 And finally the action shot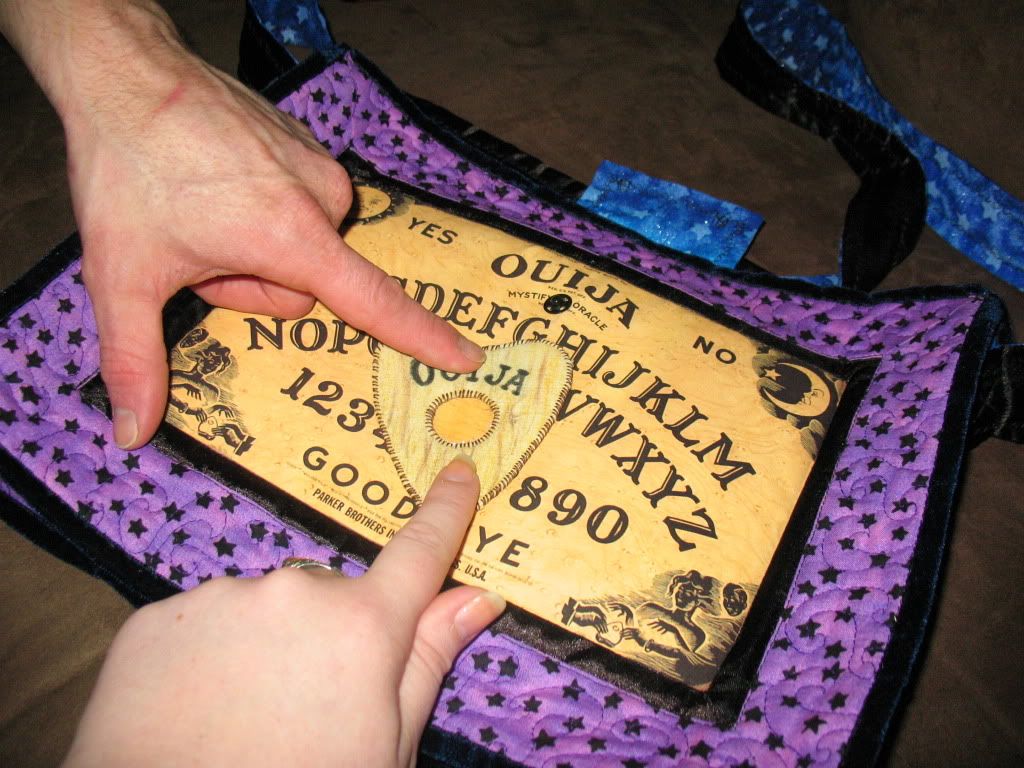 I was gunna get all creative and go to a cemetery and take pics but its WAY to hot and I'm sick too