This is a long term project, but I figured I would share it with Craftsters because it's not a common thing to see on here. This is my father's regalia, Men's Northern Traditional regalia to be exact. We are Anishinaabe (Ojibwe, Chippewa, whatever term you may know).
This is on the clothing board, so the clothing elements that I have sewn include:
Ribbon shirt
Vest
Breechclout
Side Drops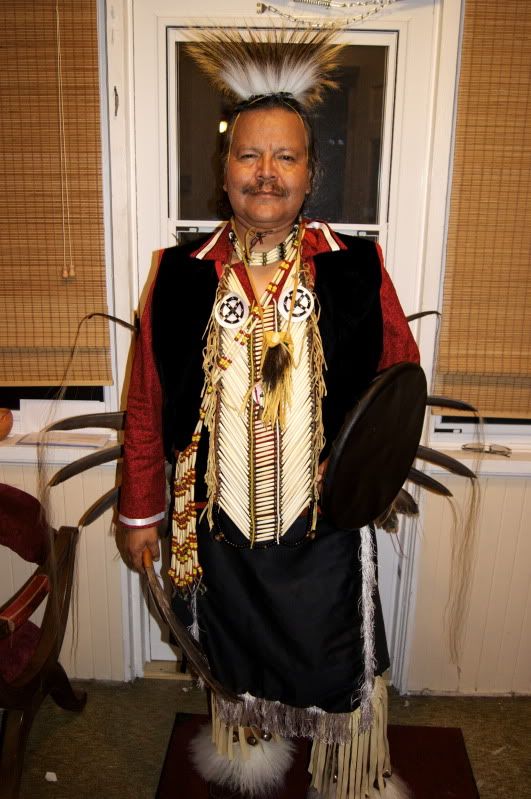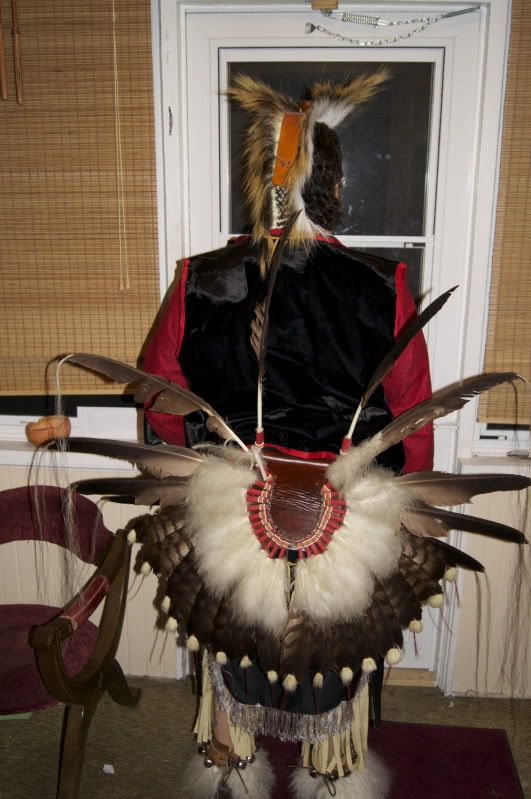 We've also made the Roach (head piece), Fan, Bells, Sheeps (furry feet things), Shield, Choker, Belt, Flute, Staff, Rattle, etc. Everything is done by hand. This has all taken like 6-8 months, but I haven't even started the beadwork yet, which will take years.
Hope you enjoyed this and learned a little about our culture!