I saw this purse and absolutely HAD to crochet one! I'm head over heels in love with this purse and am so proud of myself. I hope that you like it. I used Red Heart Soft yarn in Wine and Off White and Naturally Caron Merino Blend in Berry Frappe. I will include a link to the pattern at the bottom of the page.
Voila.....my new purse!!!!
Front view:
Front open view: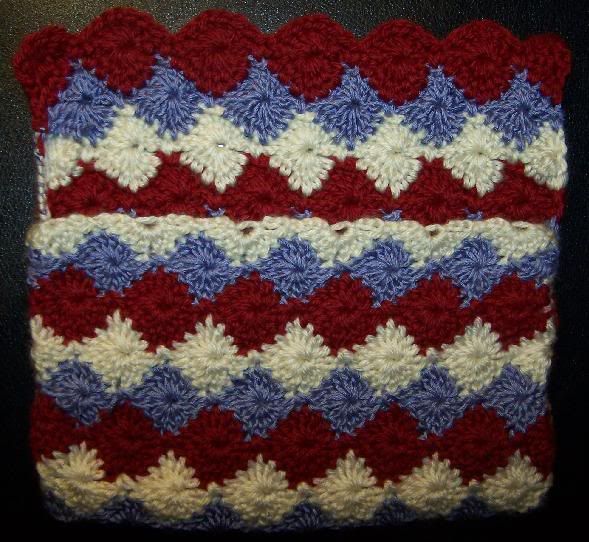 Open back view:
Back view: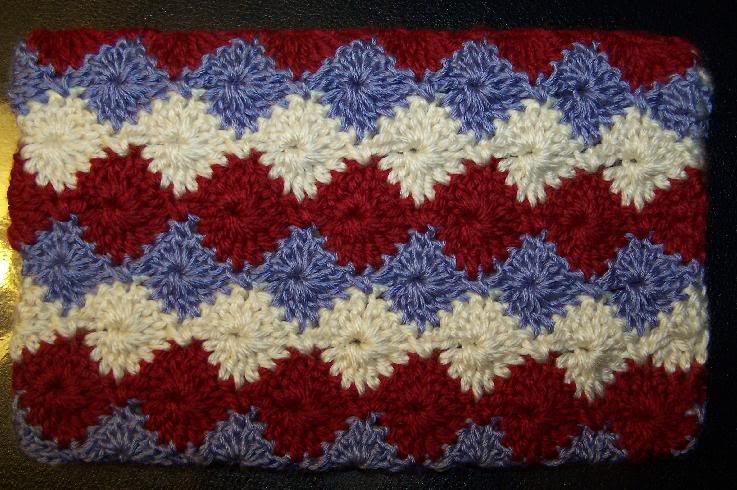 And here is the link to the pattern for anyone that wants it...
http://www.naturallycaron.com/projects/sao_paolo/sao_paolo_1.html
Just a note: I did add a few extra rows to make it a little bigger.
Thanks for looking, everyone!