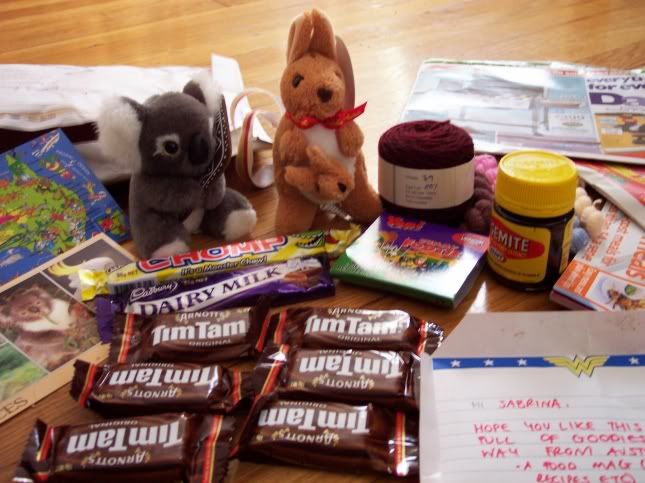 Yay!! I got my package from Hanabi today!!!
everything is great and she included a letter explaining everything!
I couldn't get a good picture without out the cats trying to steal everything, hehe and ironically one of my cats is named Bianca
I have to try and think of something to make with the wool, I'll have to post a picture once I do.