I found a bamboo placemat while out and about one day.
This is the first bead I made using one of the gazillion tiles on that placemat. lol
I coated the image with gel matte medium, let it dry and soaked it in water the I slowly and carefully rubbed the paper off from the back. I let it dry and used gel medium to adhere it to the tile.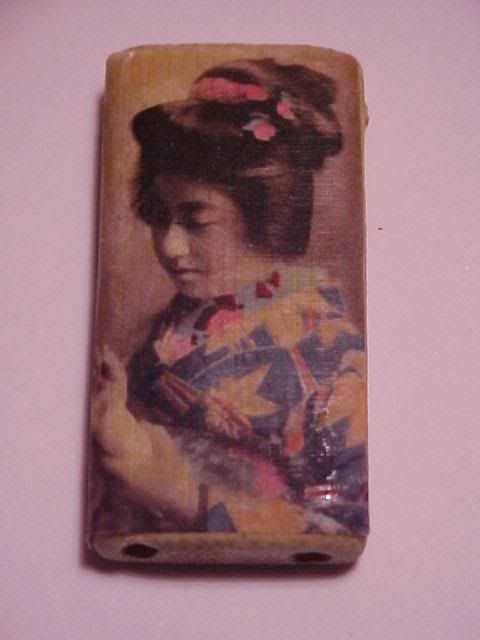 This is the finished product. I wanted to go simple and let the image be what stands out. Not sure I accomplished it but it was fun trying this.