Hi! I am brand new here! I have been here almost ALL DAY! I love Craftster and I can't believe that I've never come across it before!!!
I was inspired to post my fringe purse. Its the first purse that I've made from scratch. I got the directions on how to make it here:
http://www.diynetwork.com/diy/cr_clothing/article/0,2025,DIY_13751_5904965,00.html
.
It was originally supposed to be made from scarves, but I had this pretty fabric just laying around...
The straps are just the lining fabric quarter folded. I haven't been sewing very long, so there are a few rough spots that I plan on working out if I make more of these.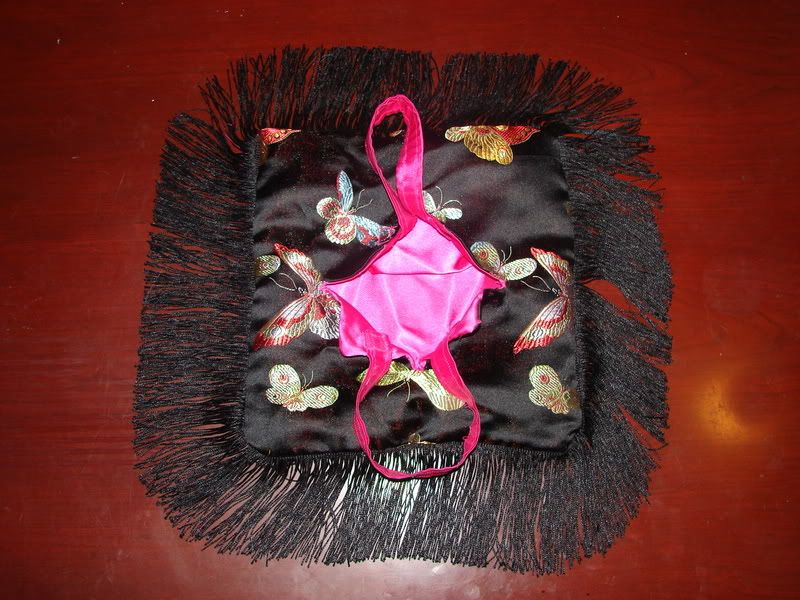 Above
: I twirled it on the desk so the fringe would look nice laying flat.
Below
: Holding it up!
Thanks for looking!!