This is my first challenge and I hope I can give someone an idea or two!
( It won't let me post the pictures so please click the links!)
My 6 year old outgrew her blanket that was bought when she was born and I promised to make her a new one she could snuggle with. The end result is a 29 in x 45 in counted cross stitch afghan. I allowed her to choose the alphabet and that was all. Everything is hand stitched with 2 threads over 1 on 18 count fabric so all the stitches are very tiny.
This is the best picture my husband could take from the angle he could. It's not great but it shows the placement of everything.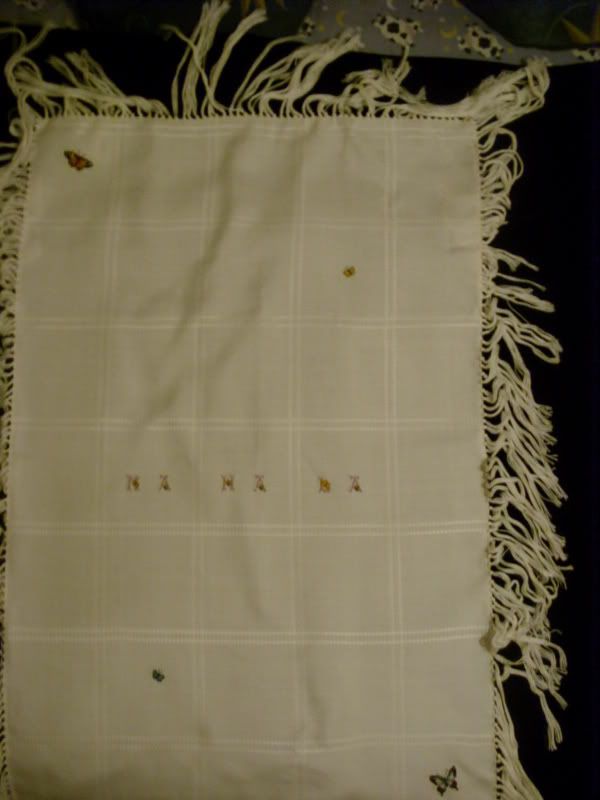 This is my daughter's name, Mahala. She chose the purple butterfly alphabet and the spacing took a while to figure out. My hubby says it turned out perfectly!
The next photos are close ups of the butterflies that are flitting about the rest of the afghan. They were each difficult in their own way but I enjoyed every moment of stitching them!
Bottom left.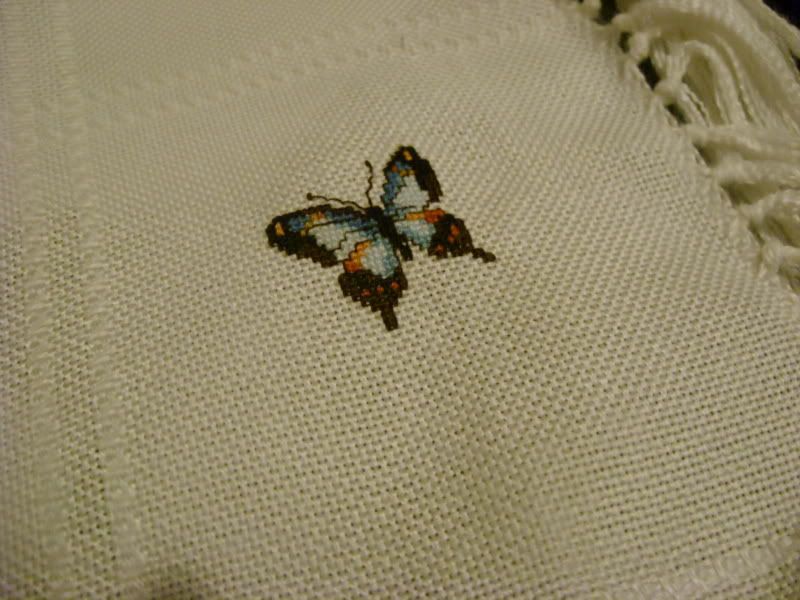 Mid right
Mid left
Top right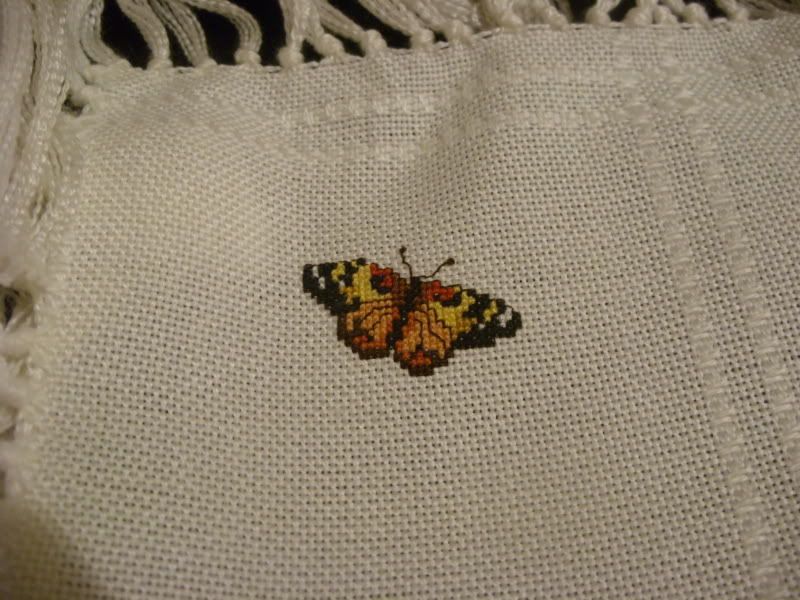 Comments always appreciated! Thanks for looking and don't forget to vote!