Oh I have a tale to tell....
All was calm and peaceful...and then I found my package, my METAL package waiting to be open and wreak havoc. And havoc it WREAKED!!!!!!
One of the things I asked for was a guitar strap...the one I have is too pitiful to even be seen. And as I opened my package.....I found this: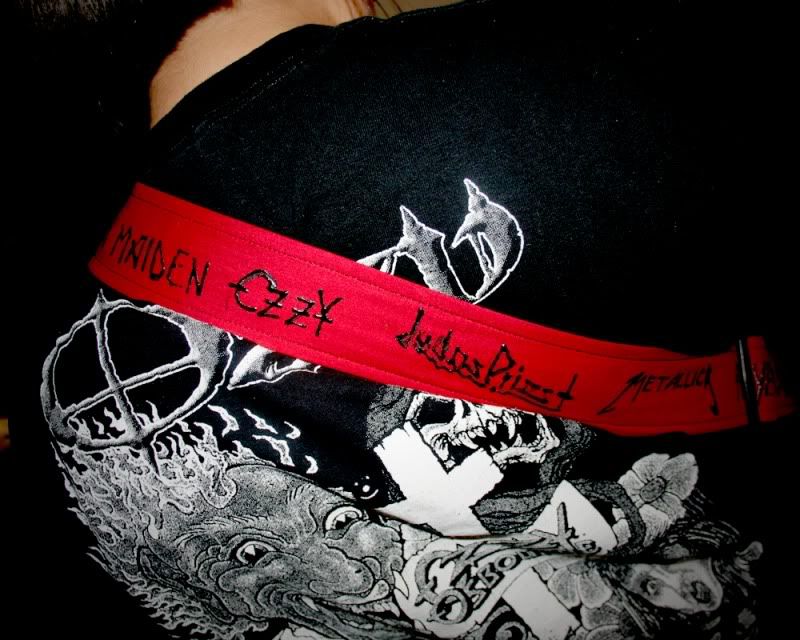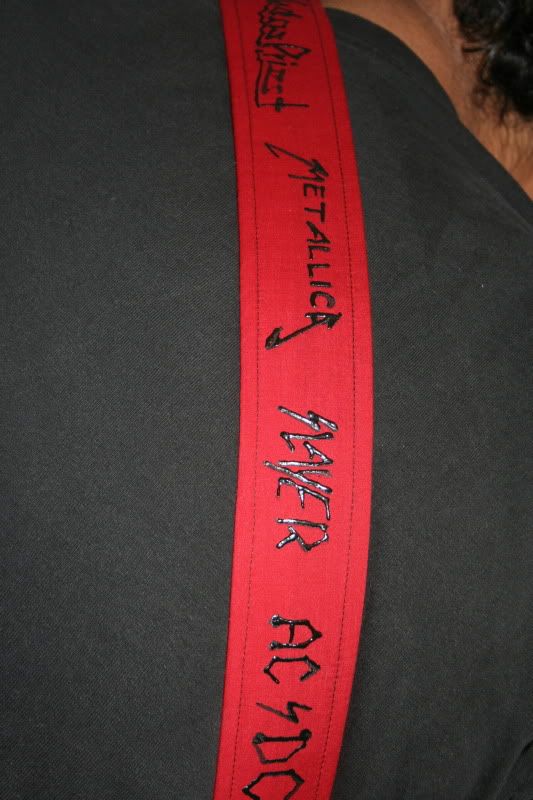 Check it out!!! It has listed my most favorite bands!!!!IN THEIR LETTER FONTS!!!! I love it....I pulled out the guitar, they were made for each other. It's comfy, and as I was ogling it....my husband with his metal nostrils caught a wiff of it, his eyes lit up real bright...and he put it on faster than a crazy train.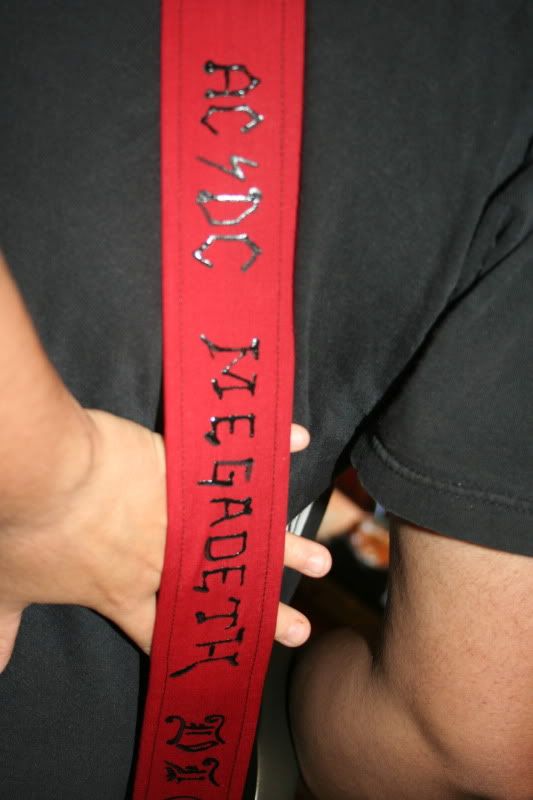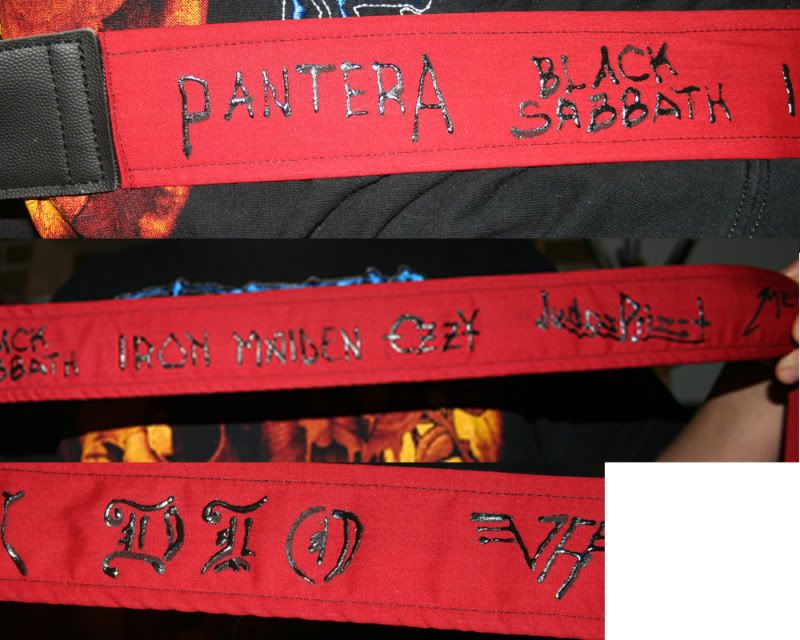 IT was brutal! Thelastkodama seemed to have crafted the strap so brutally metal that insane solos poured out from his hands, he was jamming, jamming so hard that..........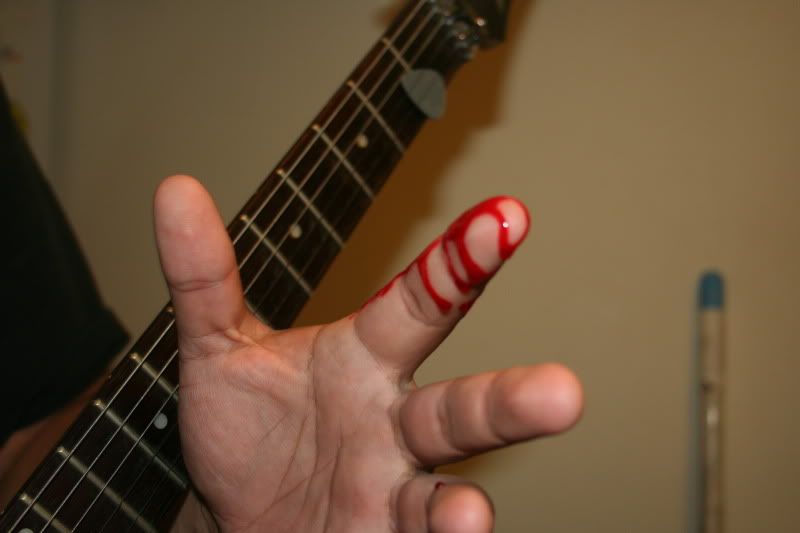 OH NO!!!!!! that strap was too wicked....!!!!! He was bleeding uncontrollably....he was gonna die!!!!!!!!!!!!!!!!!!!!!!!!!!!!!!!!!!!!!!
WHAT TO DO!!!!!!!
That's when thelastkodama's first aid kit saved the day....but not any ordinary kit.....
this was a
PAIN PAIN KILLER KILLER
I adore corduroy....and all things alizarin crimson....
check out the stitching!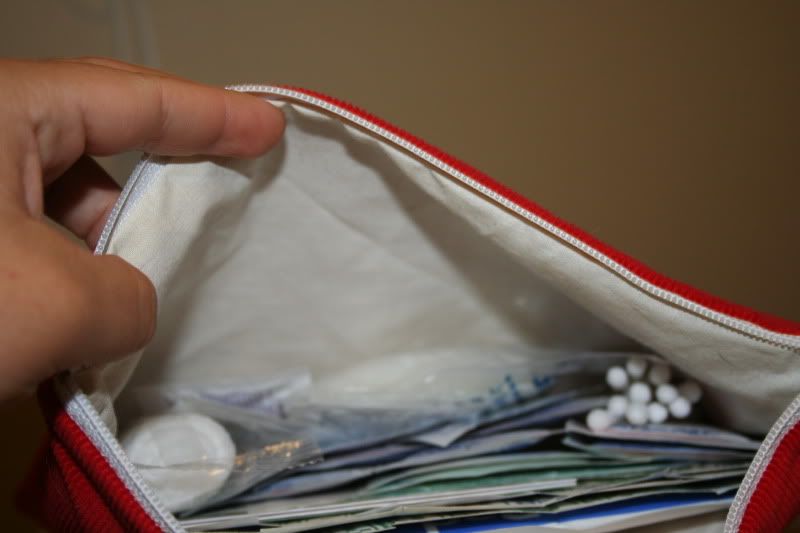 And look! His finger's all better, his life is spared!
I freakin' adore it. It's sticking with me where ever I go since I do lots of bike riding. Thanks for making my first swap so awesome thelastkodama!