I hope this counts, my sister and I got matching hippo tattoos based off a wire hippo that I came across for scrapbooking on pinterest I believe it was. He is still fresh, we got them on Friday.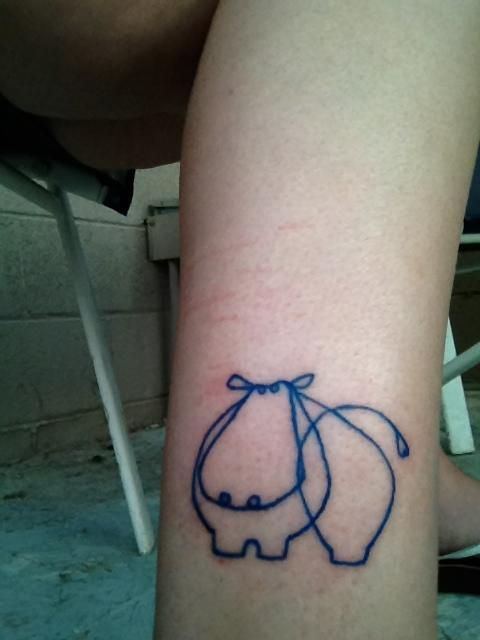 Now anytime I see it I will think of my sister and my mom and how the ladies I know are cute but fierce.
please excuse the blurry ipad picture.