Okay, so this is my first ever post of some of my crafts! These were made over last summer, but I ended up loving to quilt and I was so proud of these. I have made several other quilts and a million pillows, but they were given as gifts. And in case you don't know, a quillow is a quilt with pouch on one side that you can fold the quilt into and make a pillow! It's totally nifty, and just for giggles, the pouch also works well to keep your feet warm.
Here is the front of the quillow I made for my brother: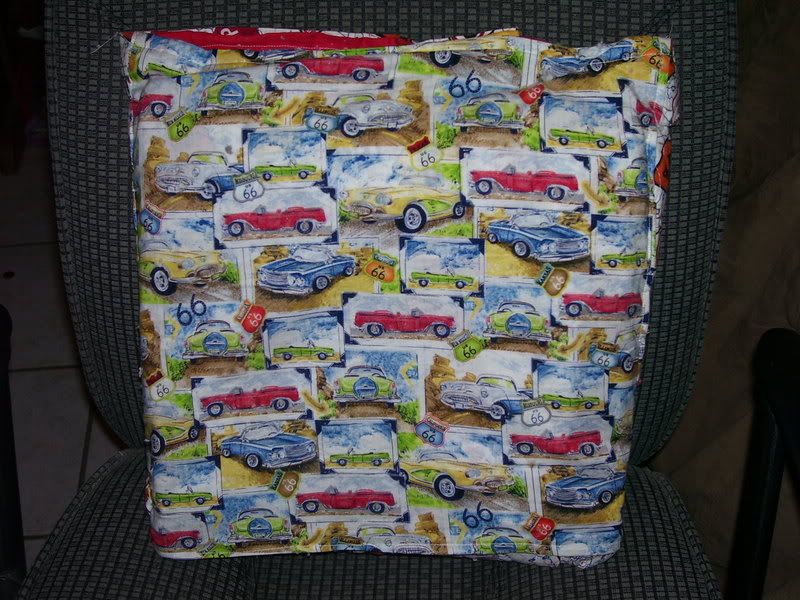 Back: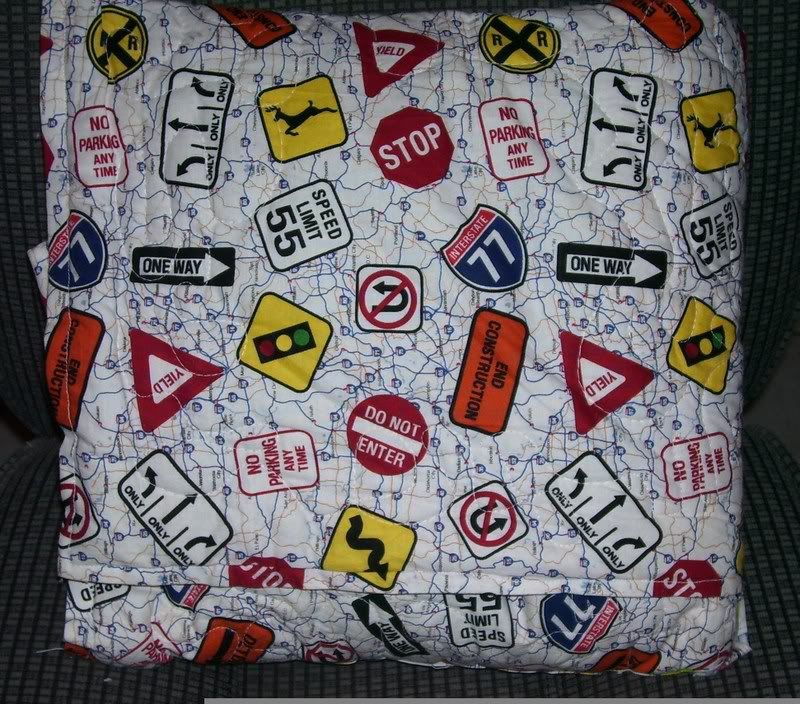 And when you open it, here is the front: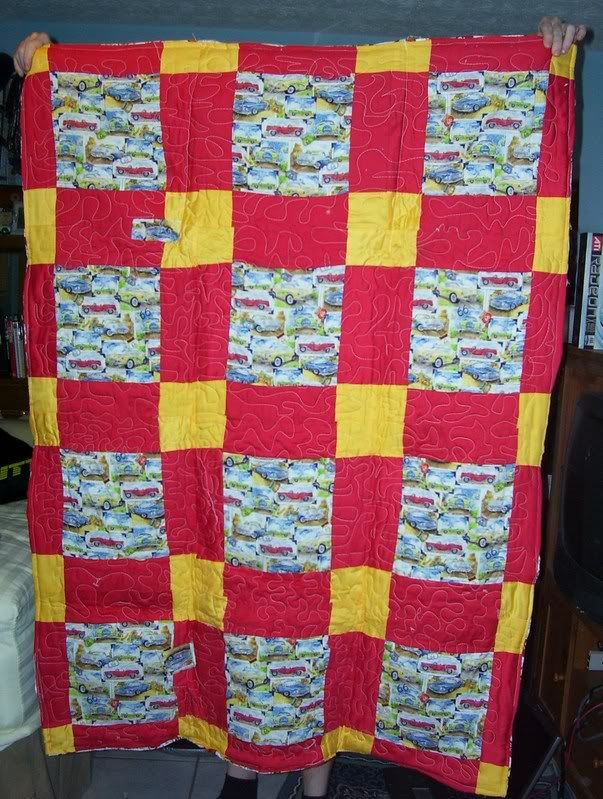 Back: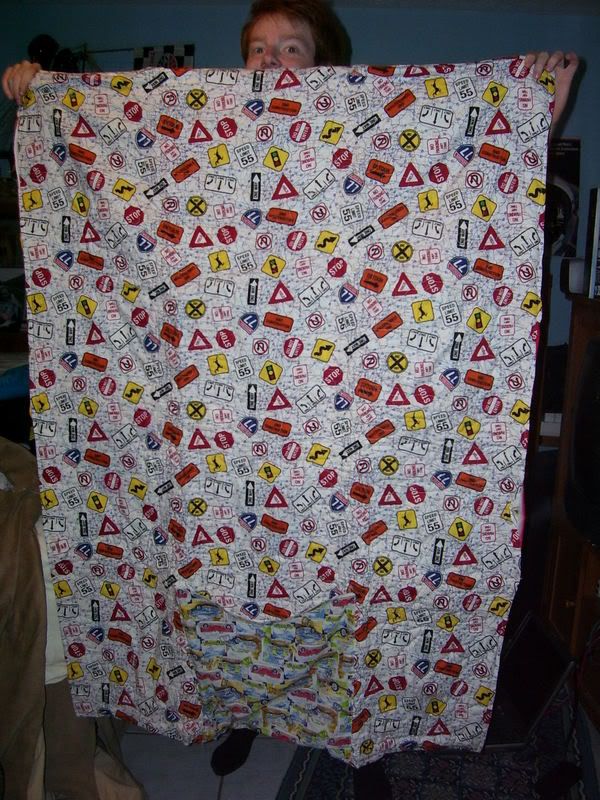 [[BTW, that is my lovely boyfriend doing the ninja peak]]
Now, here is the front of my quillow: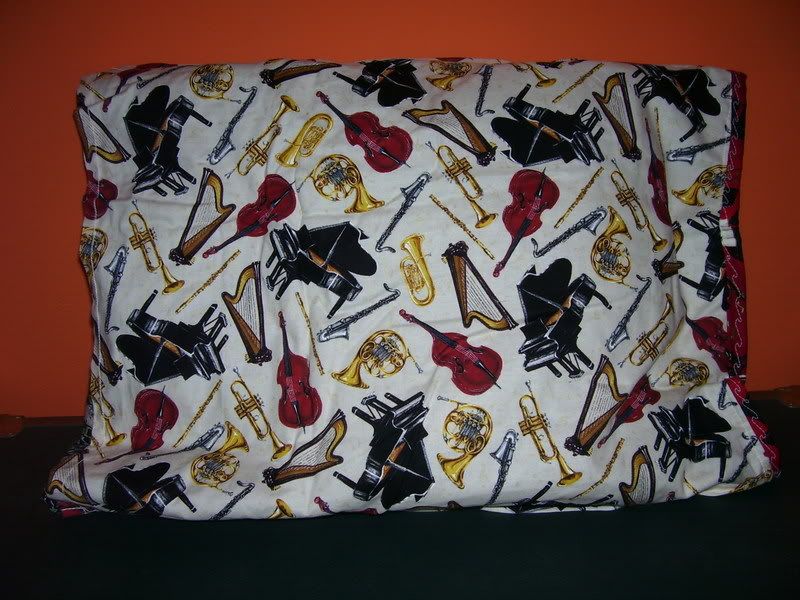 Back: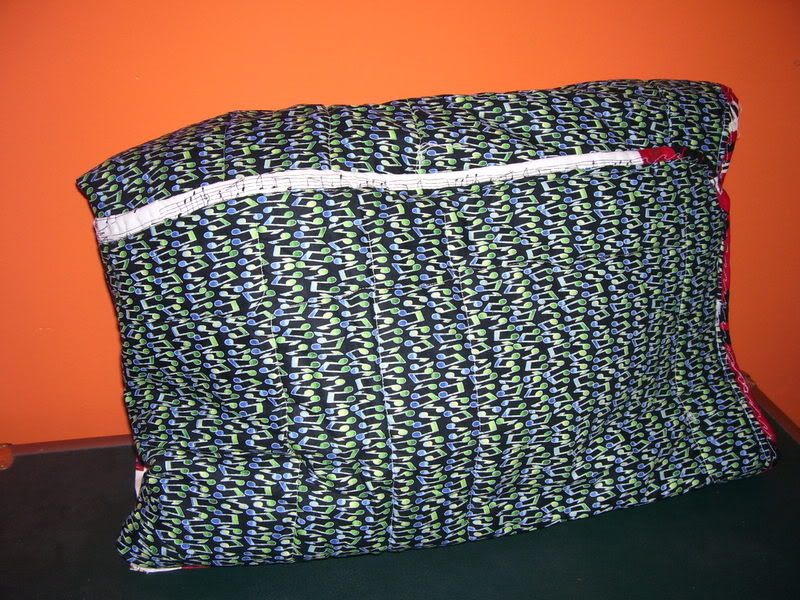 And opened, front: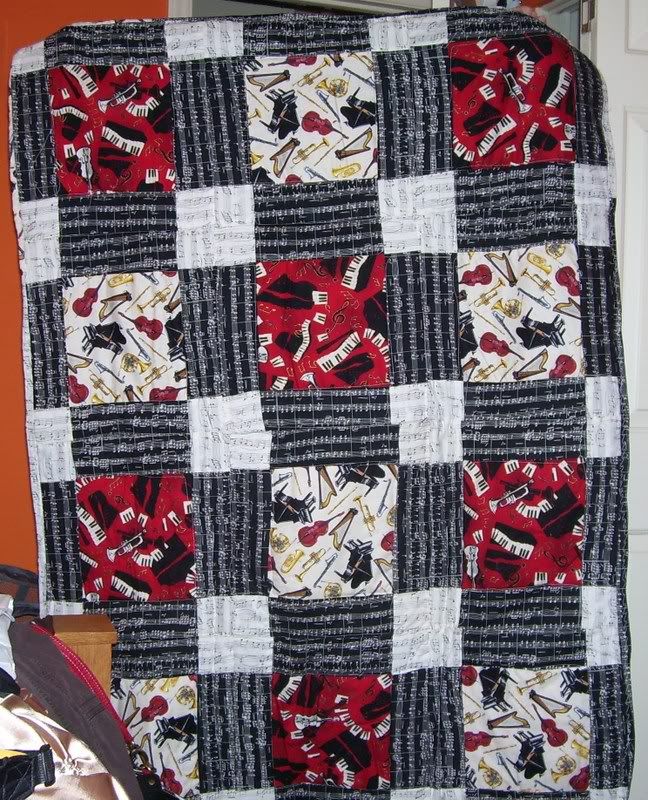 Back: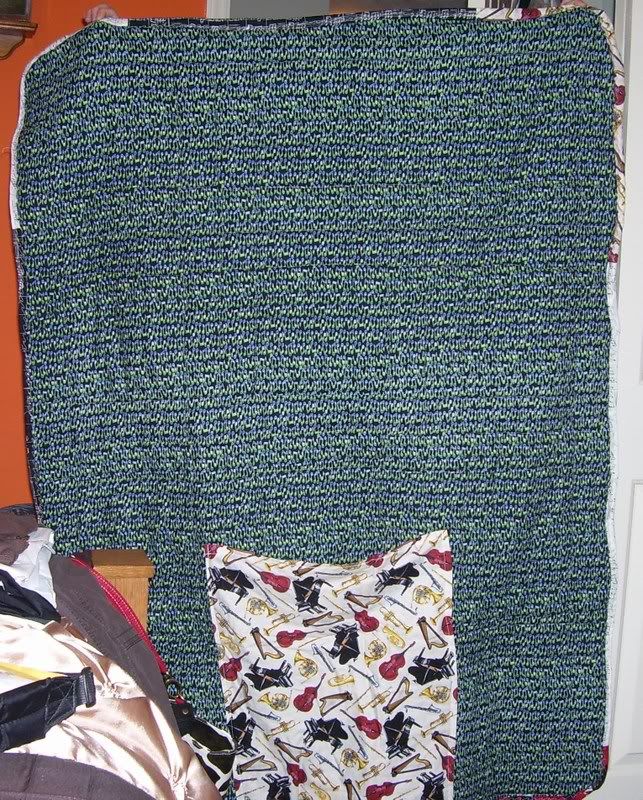 (sorry, my bed kind of got in the way)
And here are some Nascar pillows I made for my dad: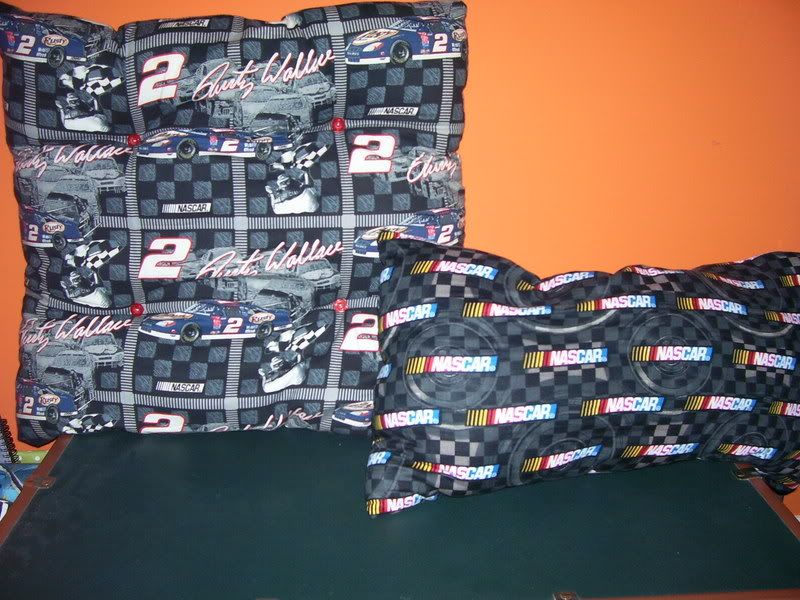 Hope you liked them!! Feel free to leave feedback!!
Also, I just made my first dress (with a little help) and in the process of another, so when I get pictures of those, please be sure and check them out!!