I was able to run over and grab my package and snap some photos, so here is the awesomeness my partner created for me!
A shot of all the wrapped goodies together. Already I saw something that made me squee.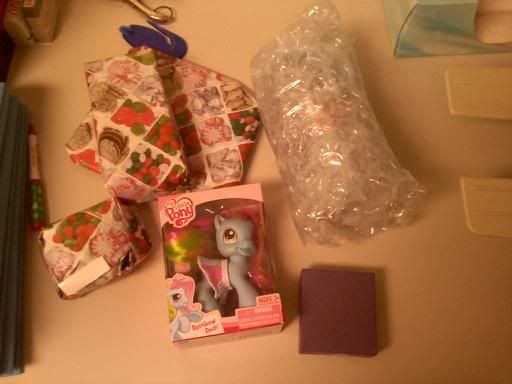 A pony! I mentioned that I collected MLPs to my partner and she sent one of my favorites!
I decided to open the little box at the bottom first, and boy am I glad I did. These are so awesome! I would be wearing them now except I've got to go to work and they have a fairly strict dresscode.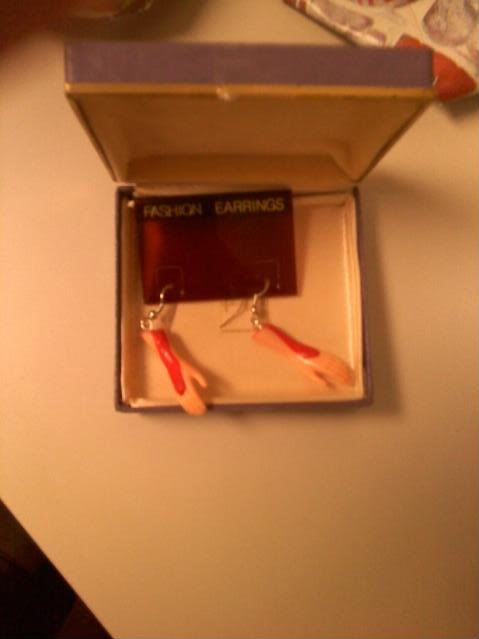 Next we have these, the theme of which I anticipated, but not the execution. Look at these fantastic ladies!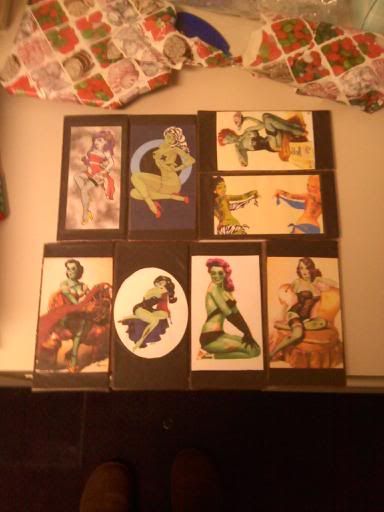 Next we have an adorable brain pin cushion. It's so soft!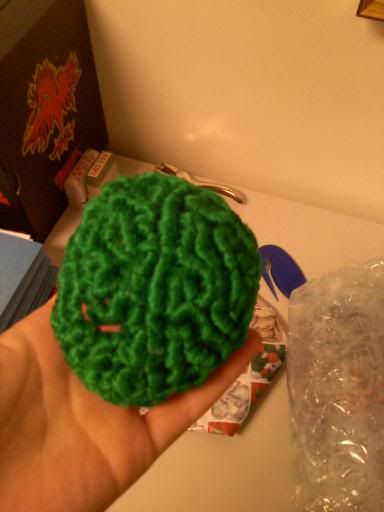 This item is so cool I don't even know how to do it justice. Completely unexpected, and completely awesome!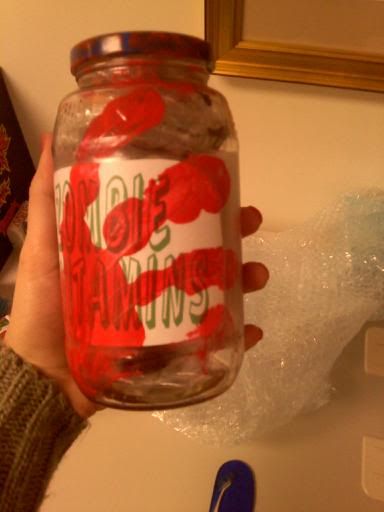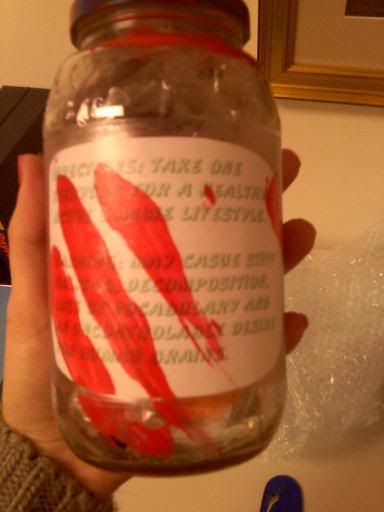 They are "Zombie Vitamins!" The best part by far is the back label which reads:
Directions: Take one everyday for a healthy, active zombie lifestyle.
Warning: May cause stiff walking, decomposition, loss of vocabulary and an uncontrollable desire for human brains.
How cool is that?
I saved this one for last because I had a suspicion of what it might be, but it's even better than I imagined.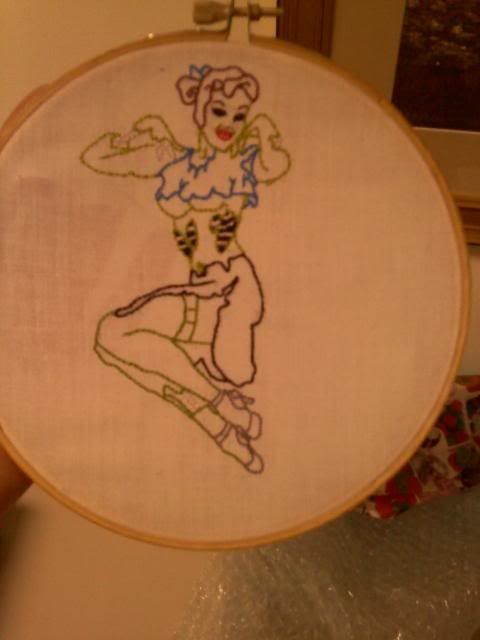 I love her little bones sticking out, and all the fantastic detail! She is going to be displayed in my room!
Thank you so much scarlet_nights, I am just ecstatic about all the cool things you made me!