TUTORIAL
Note: The pieces below are sized to fit about a 32F. My waist is about 29" so if that's not your size, adjust as necessary.
Note: I don't do seam allowances, I just serge right on the edge. I can't be bothered to cut the pieces out bigger than necessary and then trim off the excess. If you do seam allowances, you can add them on the perimeters.
I tried to add marks so you can match the pieces up easier, but if they're not clear just ask.
Cut the following pieces (drawn on 1" squares, make sure to view full)):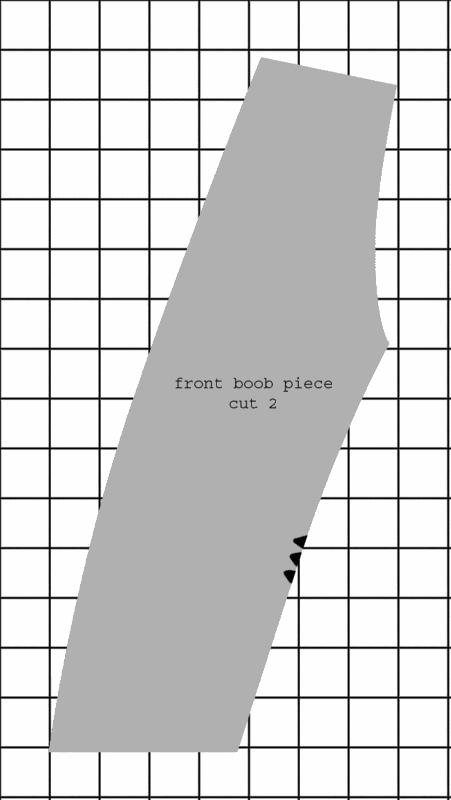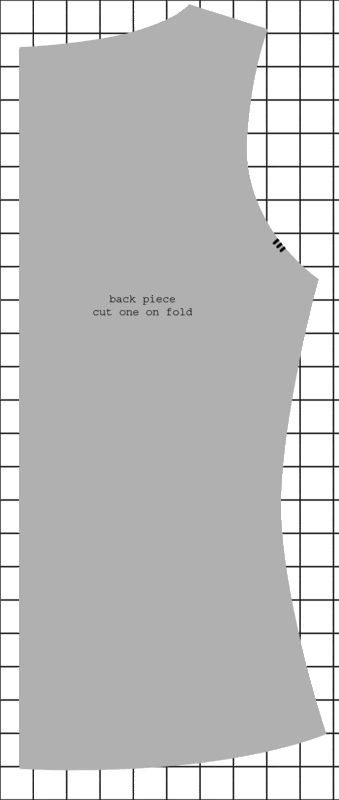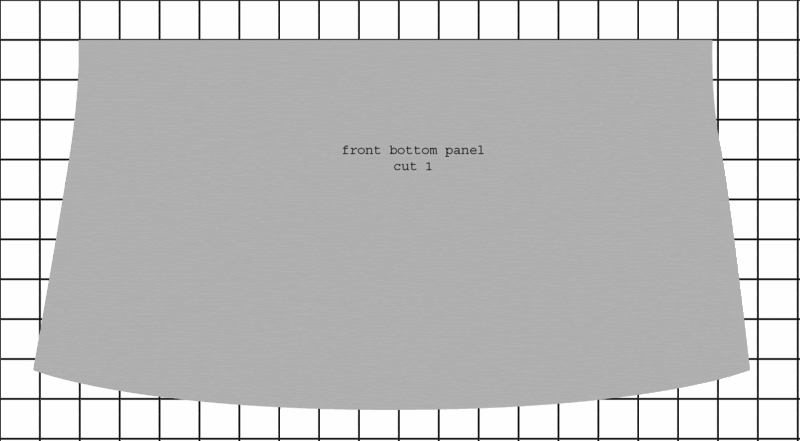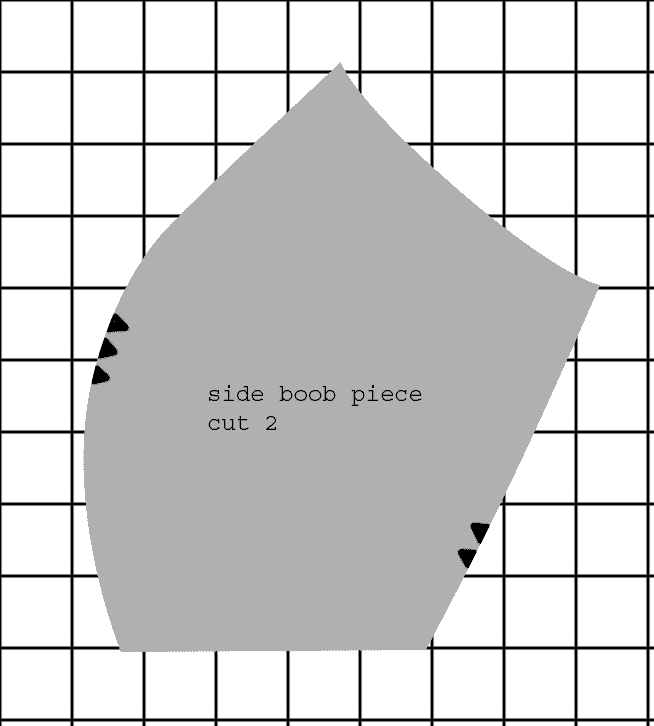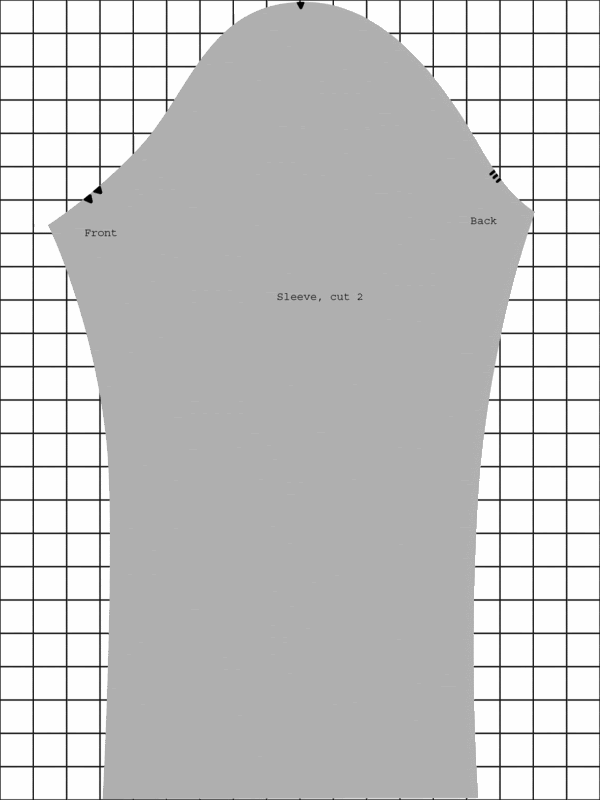 Also, cut a strip of knit that is the full width of your fabric, and about 2-4" tall, depending on how big you want your binding at the neck.
Assembly:
Match side boob piece to front boob piece, like so: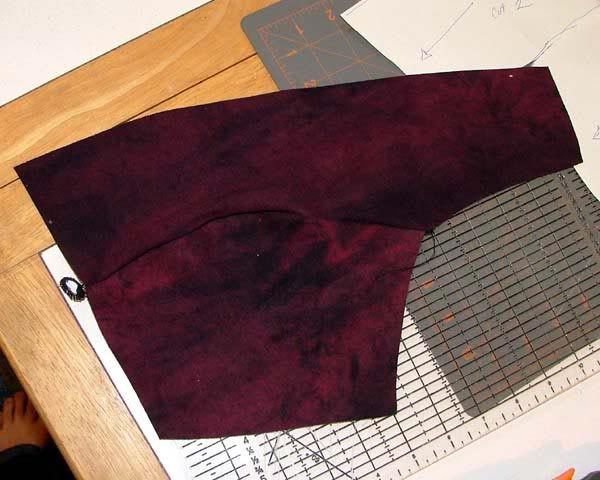 Twice: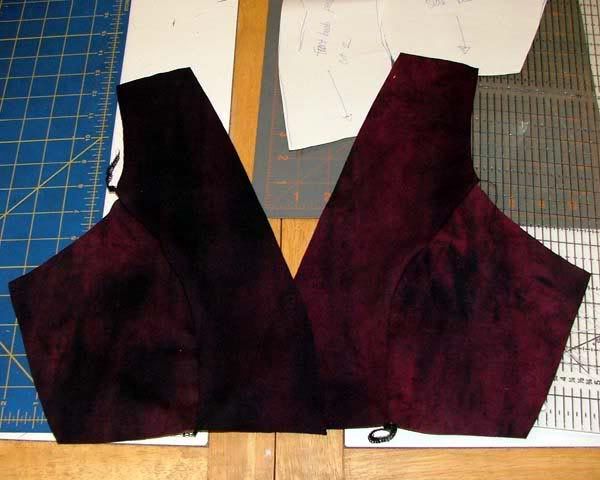 Match front boob pieces to large back piece at shoulders: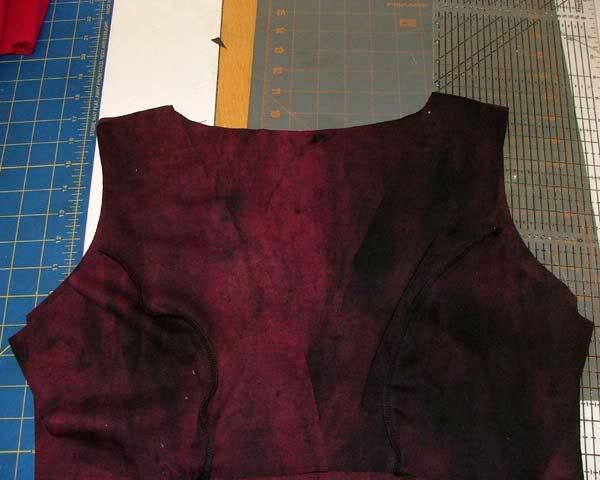 Take one of your long 4" strips, fold over to 2" wide, and serge to long front boob-back-front boob edge. I try to stretch the strip just a little so it gathers in the shirt fabric, and doesn't gape. This especially must be done in the shoulder-neck area. Also, make the strip hang a bit off either edge so there's plenty to catch in the under-bust seam later: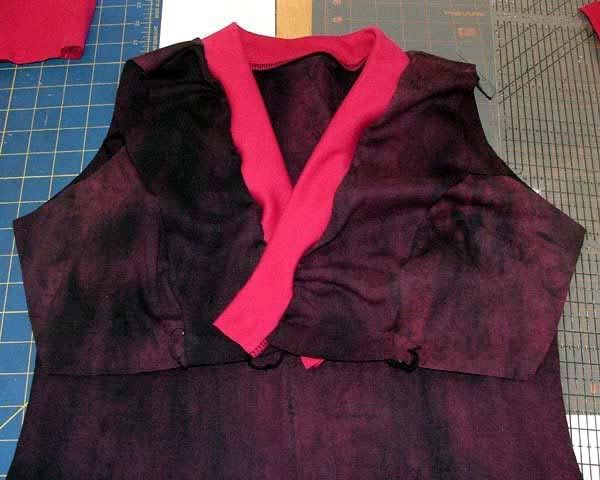 Flip the back out of the way, and figure out how much the two front boob pieces need to overlap in order to match widthwise to the underbust front strip.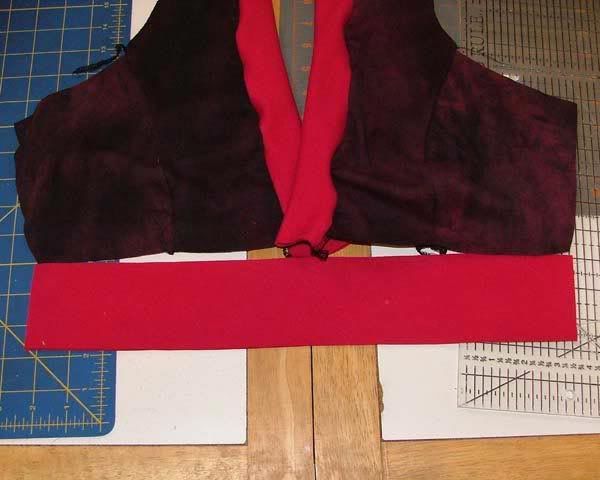 Sew BOTH thicknesses of the underbust strip to the two boob pieces. The underbust piece is doubly thick to prevent it stretching and pulling up over the bust when arms are raised.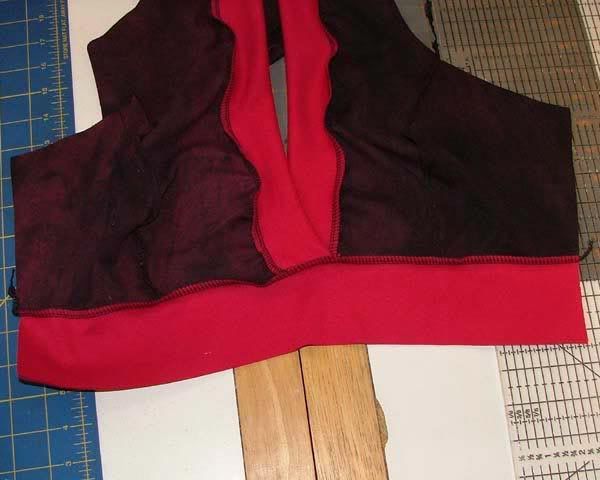 Sew the bottom panel onto the underbust strip: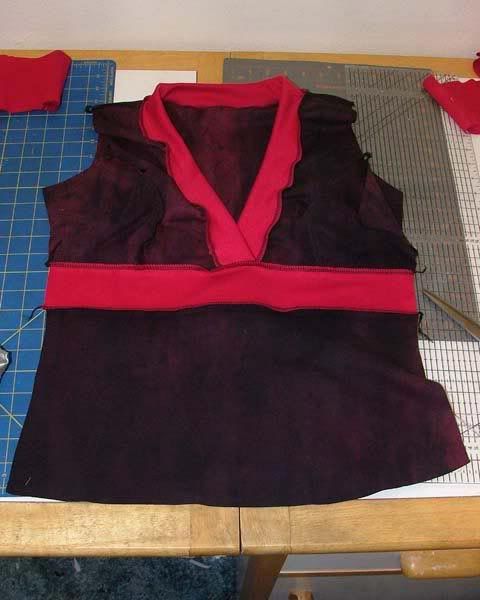 With the side seams still open sew the sleeves on, matching marks. The sleeves are meant to be poofy so you will have to ease them in all around or gather at the tops. In this example I did half-sleeves but the pattern is for long sleeves.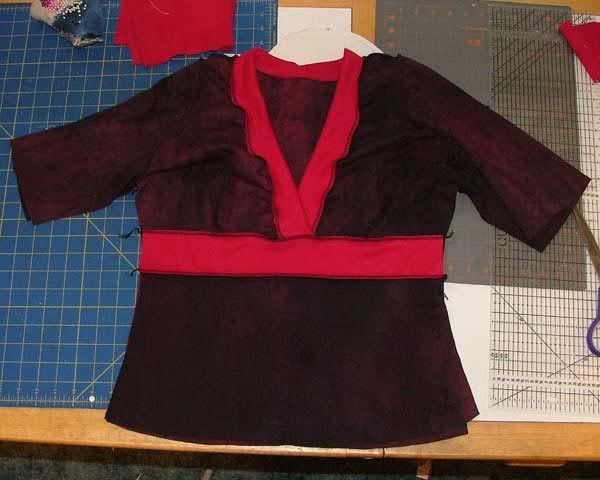 *Sorry, I forgot to take pics from here out but you get the idea.
Sew the seams from the sleeve end all the way to the bottom of the shirt.
Cut 2 pieces off your 4" strips, about 7" or 8" long for cuffs. Serge them into loops, then fold over so they're 2" and doubled. Serge the raw edge to your shirt sleeve edge, easing in the excess sleeve.
Either hem the waist, or cut another piece of your 4" strip, either about 30" or however tight you want the waist cuff to be. Serge to a loop and ease in as you did with the sleeve cuffs.
Finished!!