This is a chey-ish dress, though I didn't use a men's shirt, I did it from scratch, I have yet to add the buttons but so far I can put it on her without them, so no need to cut it up for now.
This dress and yesterday's chey dress look kinda the same color on my camera. but todays is brown cotton and yesterdays was burgundy.
My batteries were on their last breath so I had to rush the pictures, no action shots.
Here ya go!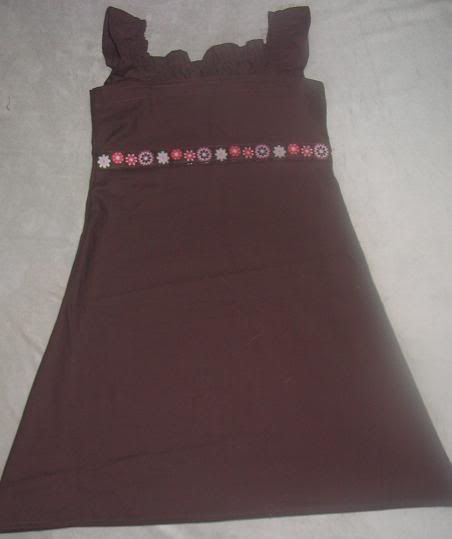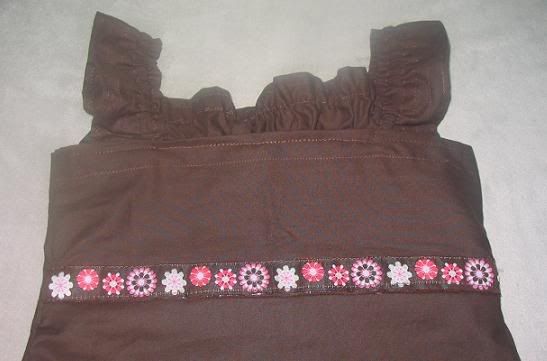 This is a retro pink brown trim that goes with the same fabric as the skirt I made recently!