Well I've been into crafts with yarn for about 2 years now, but until this point I've been doing nothing but crochet until one day while in the craft store, I thought why the hell not and spent money on a pair of kid needles. (so cute, they have little kittens on top and are different colors, but anyway...)
After I learned how to do the dreaded purl stitch, I quickly learned how to read a pattern I started on this cute pattern that I always wanted to make.
it's called the "Emerald Green Handwarmers" from Creativeyarn over at Ravelry.
here the pics: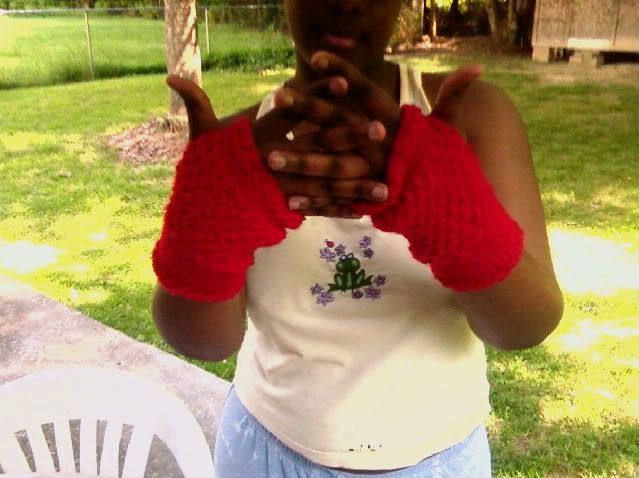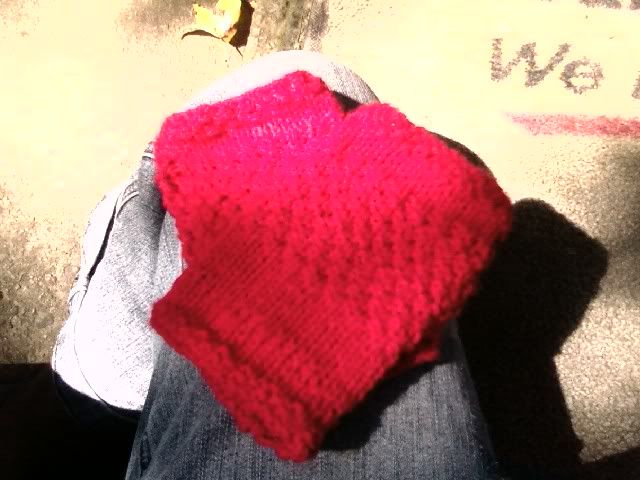 Since I don't know how to use dpns yet I really like making flat items that I sew up. I'm probably obessed with knitting gloves now. Apparently, a girl in class says that I'm epic because this was my first real knitting project and that I can crochet and knit now.
I hope I can post more things, and learn more things soon!