I made this late last year but I totally forgot to post my results so here they are:
I made mine with Threads and Loops Snuggly Wuggly in baby blue. (I just love the names for baby yarns)
I can't wear it now because it is too cold, but it will be great in the spring.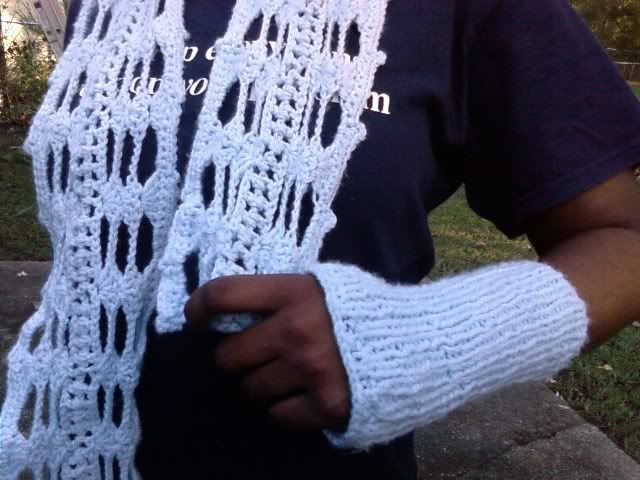 I loved making it, it looks difficult at a glance, but its pretty simple.