I like this shirt a little bit, it only took an hour to make. I got .4 of a meter of this fabric for $1, so at first I made a skirt, but it was really ugly, so I took it apart and made this halter top. It has a tie at the neck, but it somehow crept up to the side of my neck for this picture. Its not the most spectacular thing I ever made but I like it enough to wear it to work. I did not use a pattern for the top.
If you all want to reply that would be good, but I hate it when people say "I love it" when something is ugly. Oh, I almost forgot, I made the pants too, they are brown pinstripe, but not worth posting a whole picture of them. I did use a pattern for the pants.
If anyone wants a tutorial just reply here and I will make one up.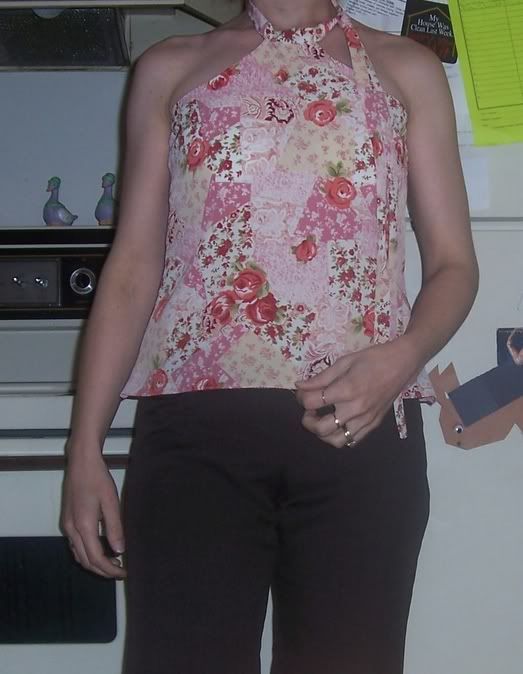 Thanks for looking!
Does this pic make me look fat? (joking, don't answer that)